I am endlessly fascinated by inkle-loom weaving. It can be used to create some truly beautiful pieces of weaving using the simplest of equipment. The bands woven on these looms are versatile and incredibly useful. You can use them on their own as hat bands or shoelaces, or you can use them to trim other handwoven cloth. You can even sew bands together to create functional bags and pouches that are thick and durable.
Inkle-loom weaving patterns and tips in this free eBook cover a lovely array of fabric types in many different materials. Here's a sneak-peek at the inkle-loom weaving patterns inside:
How to make a PVC loom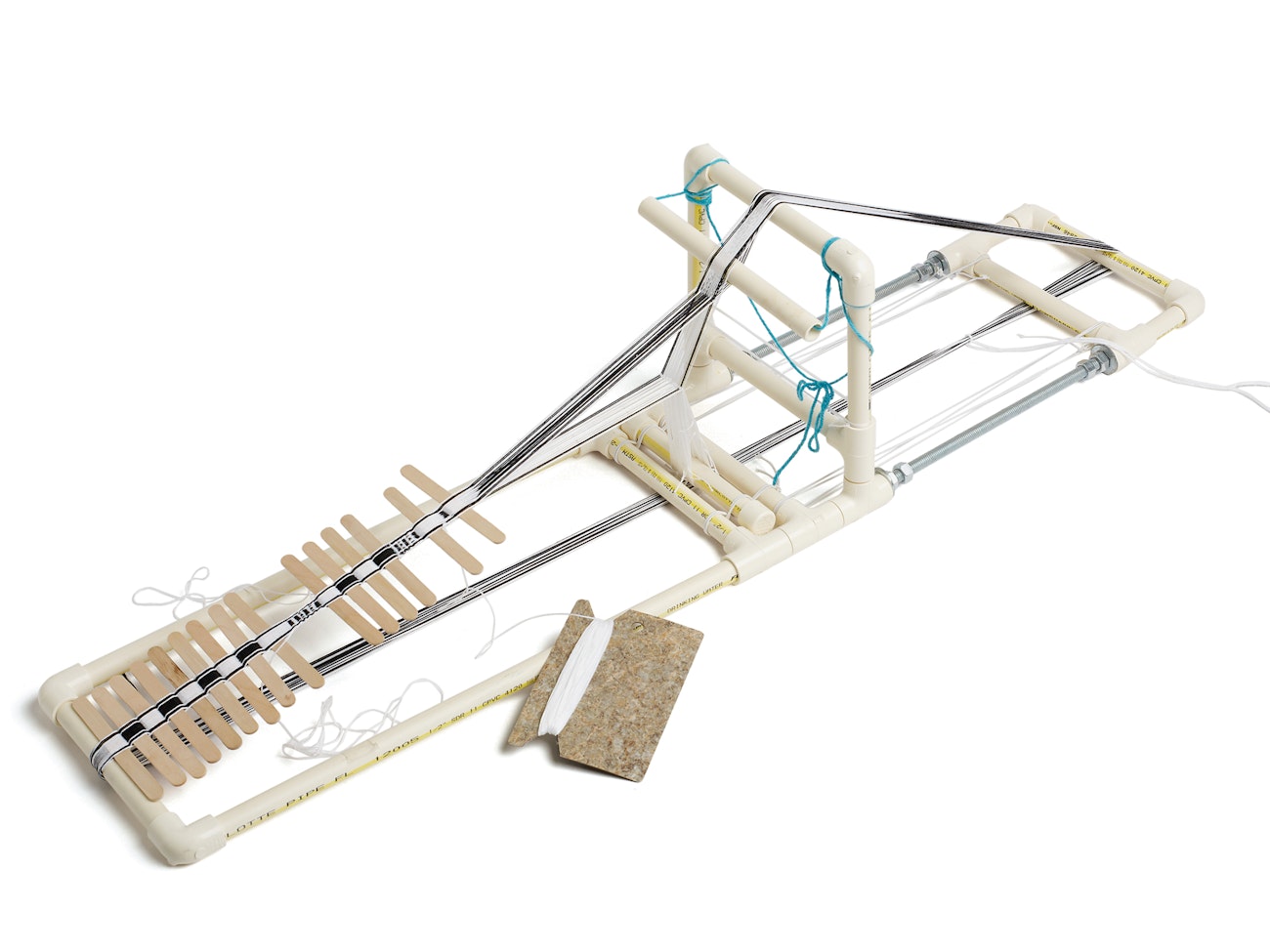 DIY Inkle loom designed by Sharon Kersten
To build this PVC loom, you'll need to gather a few basic hand tools and take a trip to your local hardware or home improvement center. Learn how to construct a loom, warp it, and weave a project all within a weekend. This lightweight, portable loom is suitable for small projects like hatbands (see below) and bookmarks. It can easily be disassembled for travel when needed.
Weaving a simple but stylish hat band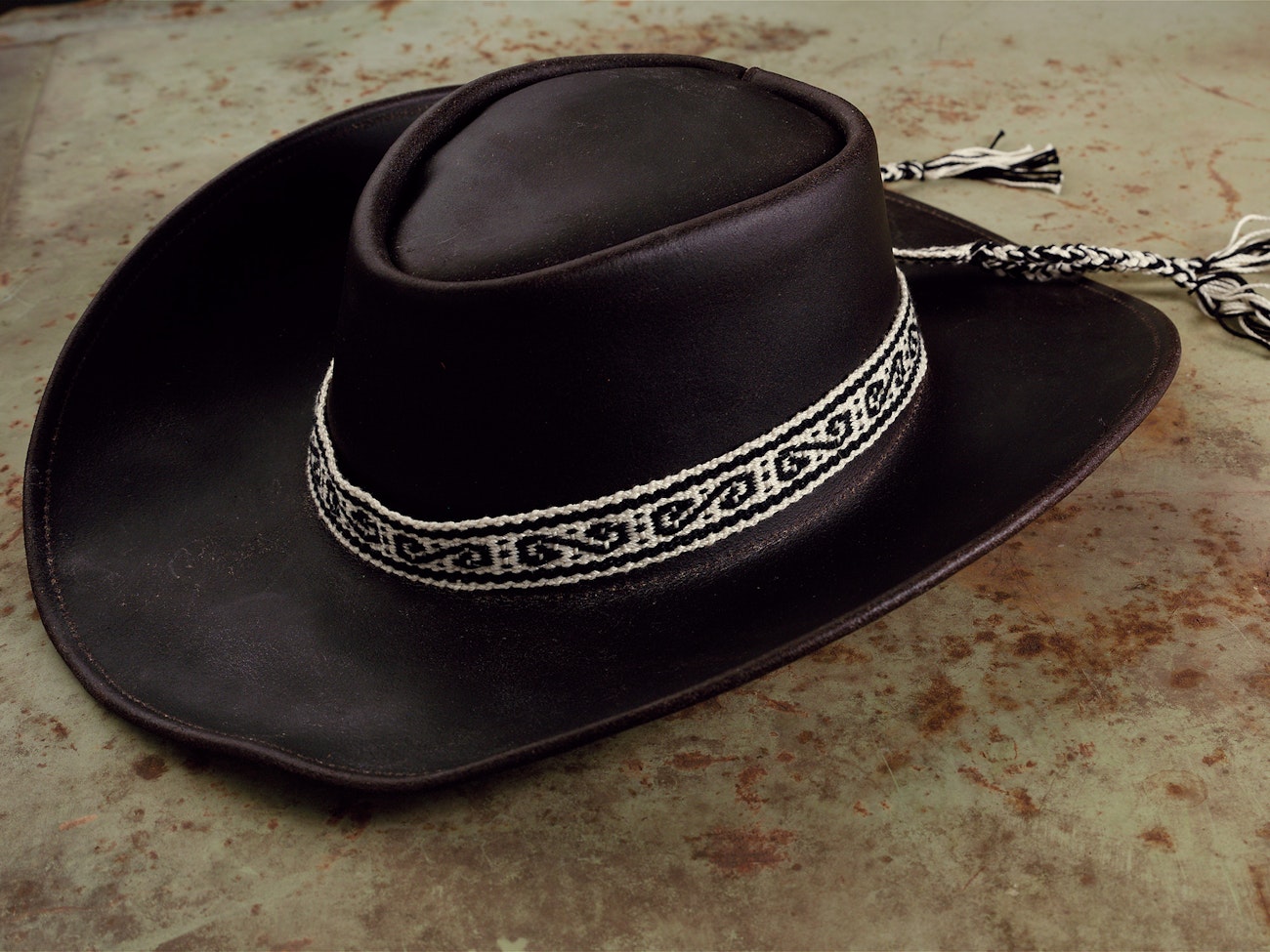 Hatband by Sharon Kersten
This beautiful hatband was created using pick-up to create the "S" motifs. It is a great introduction to patterned inkle weaving.
Inkle bands that become patriotic pins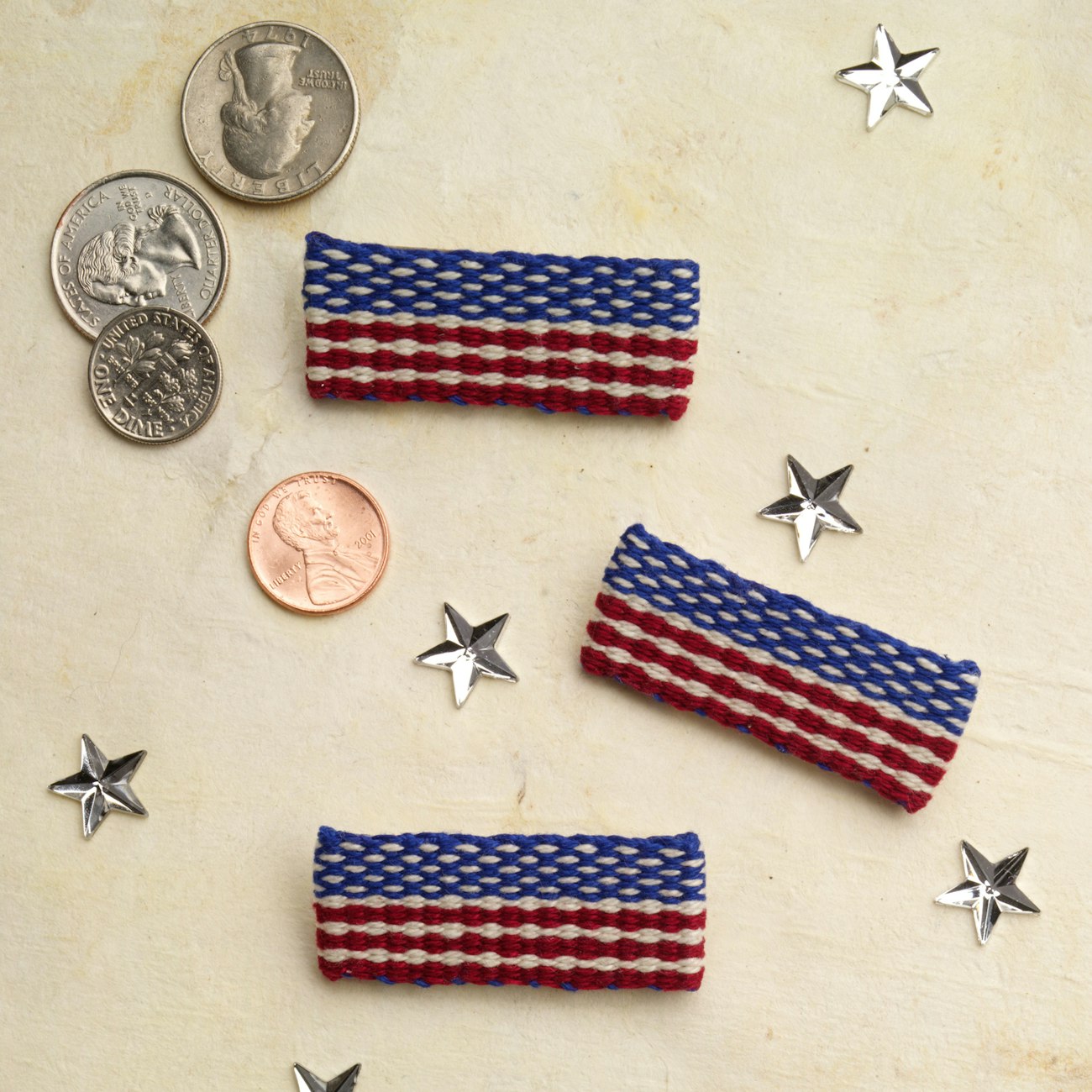 Amy Abbot's Stars and Stripes pins
This US flag-inspired pattern looks like it might be complicated but the design is all taken care of in the colorful warp. You use one color weft and simply alternate between the two sheds to create stars and stripes. After you've woven a long band, you'll cut it into pin-sized pieces then add a backing, and pin hardware.
Jaspe-inspired bands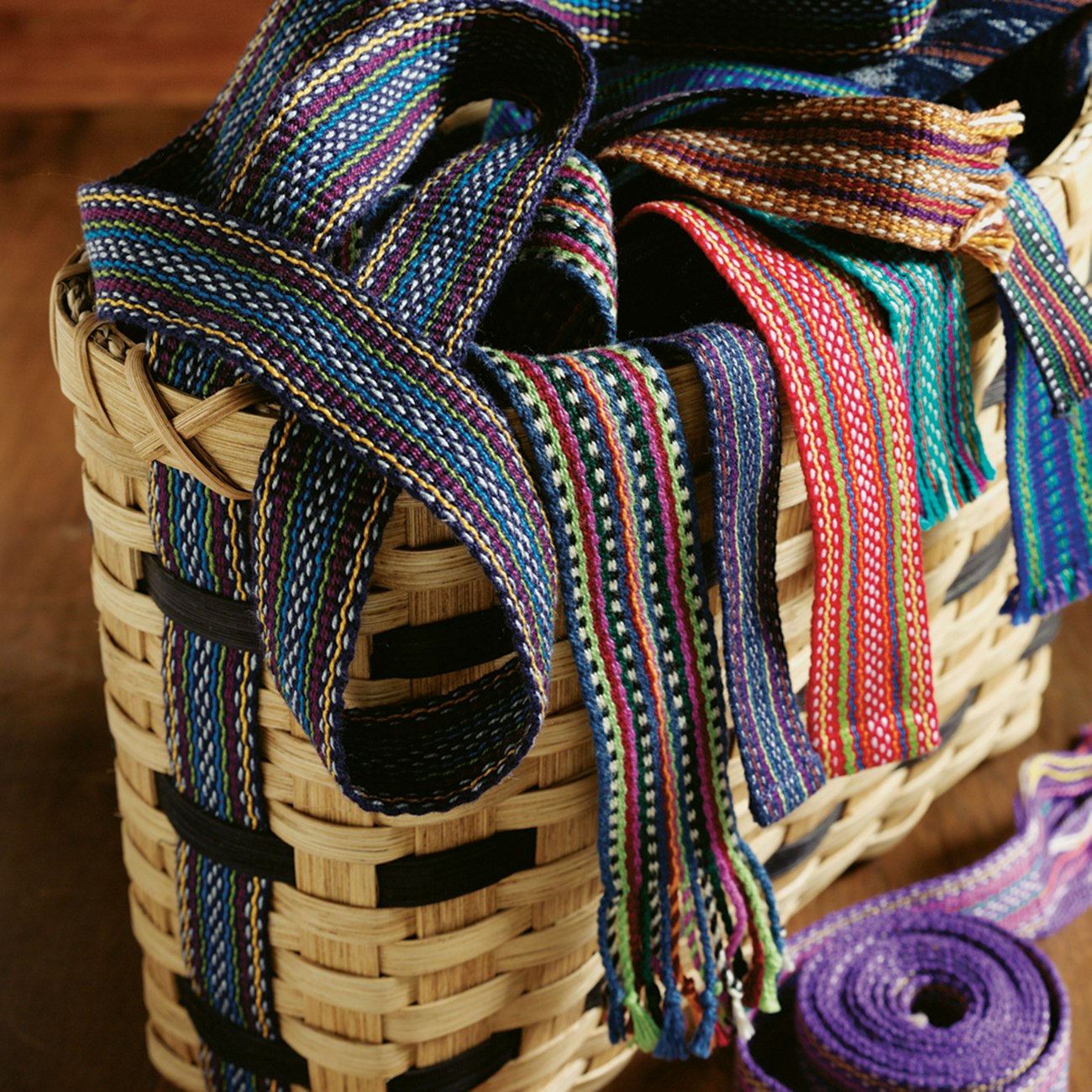 Christi Eales Ehler wove bands to coordinate with fabrics she purchased in Guatemala
Jaspe is the Guatemalan term for ikat. These inkle-woven bands take advantage of the unique design principles of Guatemalan jaspe fabrics as well as their rich and glorious rainbows of colors. Weave these versatile bands to create a sturdy belt or strap. Discover how great bands and belts can be for experimenting with color with this project.
Weaving a pincushion necklace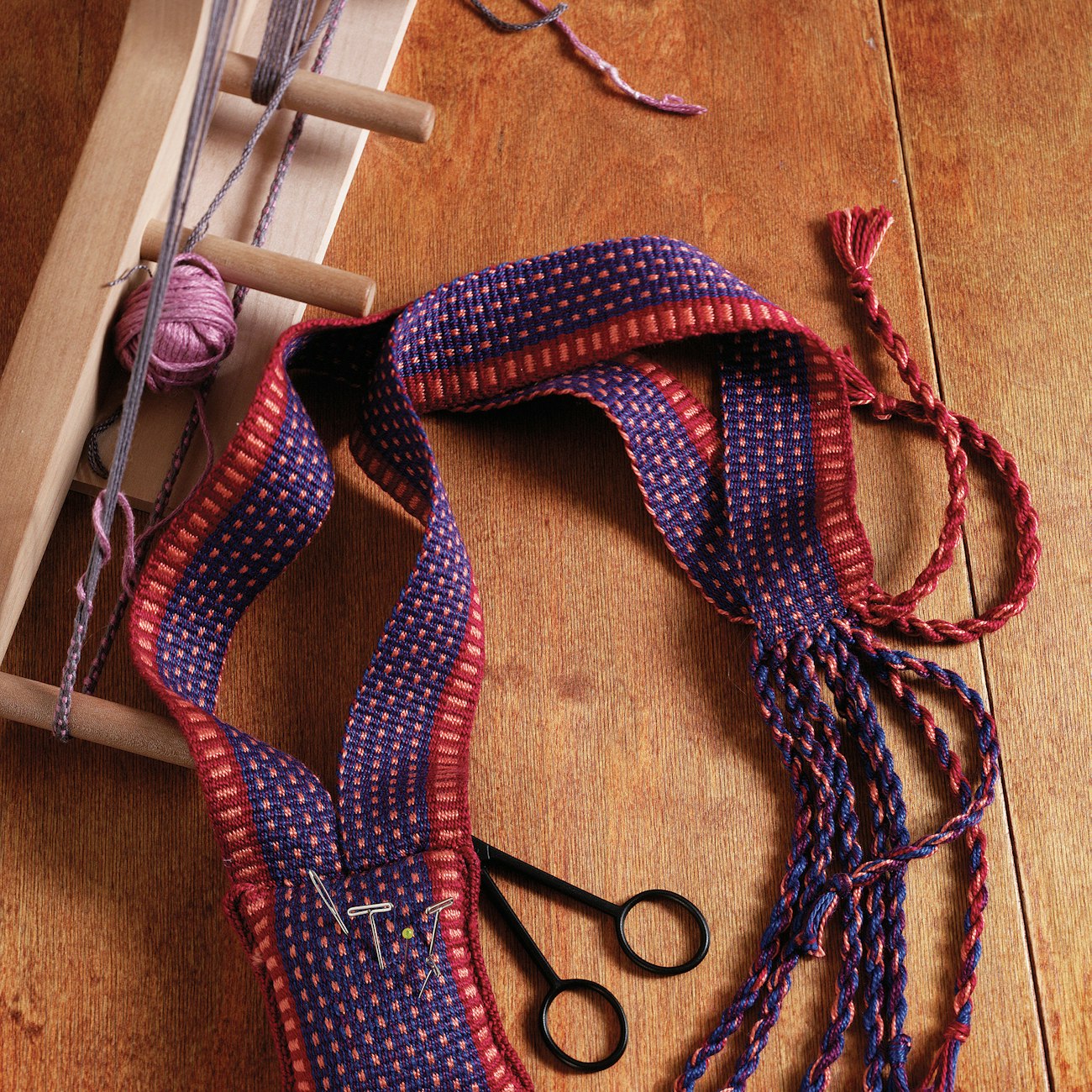 Weave a band and create A Pincushion Necklace. Designed by Amy Abbott
A wide inkle-woven band is divided into two narrower bands to make handy hanging straps. The unique split straps and the tubular inkle-woven trim makes this project an interesting departure from traditional inkle bands. Wear the pincushion around your neck or hang it from the castle of your loom.
Inkle bands to make a bag for a Mini Tablet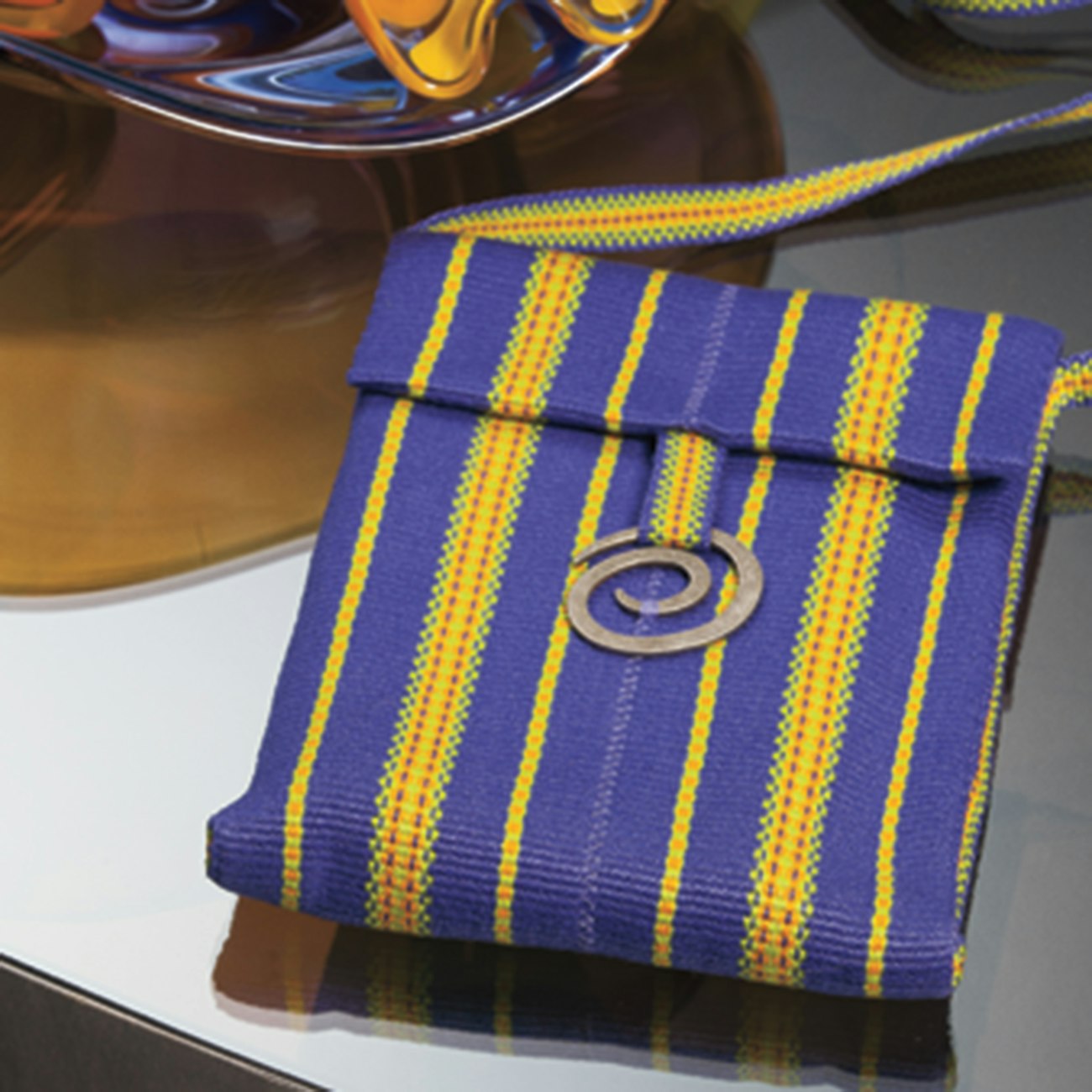 This clever use of two sizes of inkle bands by Trudy Sonia will start your imagination flowing. One band is wide and sewn together to create the bags's body while the other much thinner band that coordinates perfectly, becomes the bag's strap and part of its closure.
Originally published April 16, 2018; updated May 2, 2022.