A few years ago I received a rigid-heddle loom. Excited, I immediately set it up, followed the warping instructions, and wove . . . an oblong. I wove a scarf and several little mug rugs on my new loom, but I was basically making multiple oblongs in plain weave. I felt uninspired and soon moved on to other things.
Flash forward to this summer, when I met weaver, spinner, and fiber artist Esther Rodgers. If anyone embodies the words passion and exuberance in her craft, it's Esther. Her course Expressive Weaving on a Rigid-Heddle Loom is the one that really inspired me to look at my loom in a new light. Below are a few takeaways.
Make No "Mistake"
Esther likes to point out again and again that there are no "mistakes" in weaving, only opportunities. Have you ever skipped a thread in your warp and fretted over fixing it? Why not embrace that "error" and even repeat it deliberately several times? Skipping holes or slots, or cramming extra threads in a slot or hole, breaks up your warp pattern and adds subtle visual interest.
It pays to have a warped design sense
Adding or mixing wildly different materials in supplemental warp threads can make an even stronger statement. Change up the color, weight, or texture, and things get interesting really quickly. And it's a good way to "fix" some of your skipped holes or slots, should you so desire.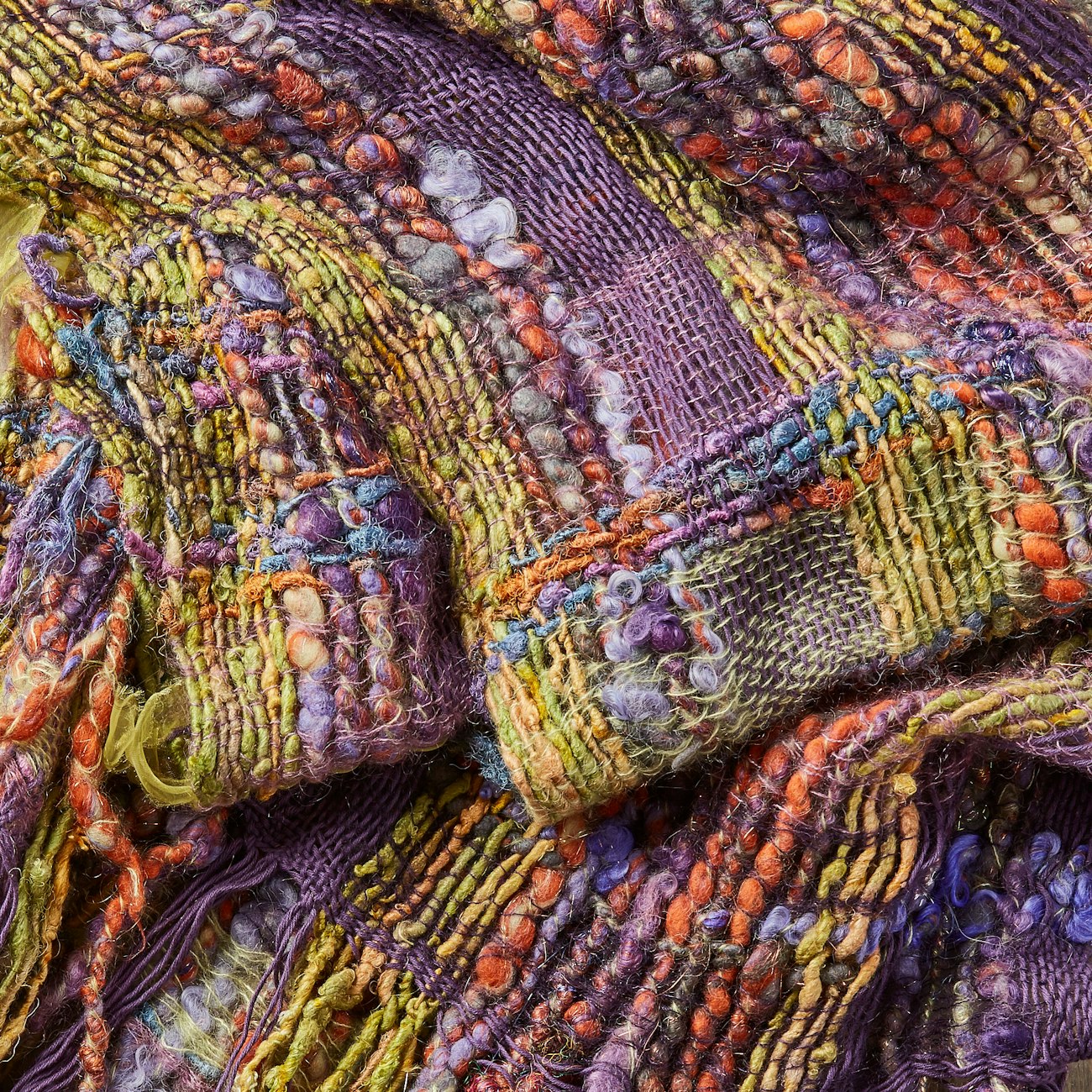 Use Weft-Overs
There are tons of simple ways to liven up plain weave. Have some wild art yarn? While it can overwhelm, small quantities of art yarn add texture and color to your weft when used as inlay or side fringes. Same goes for sparkly or sequined novelty yarns. Or use up partial skeins to add contrasting colors, or change up the texture and hand of your fabric. Really, anything goes here.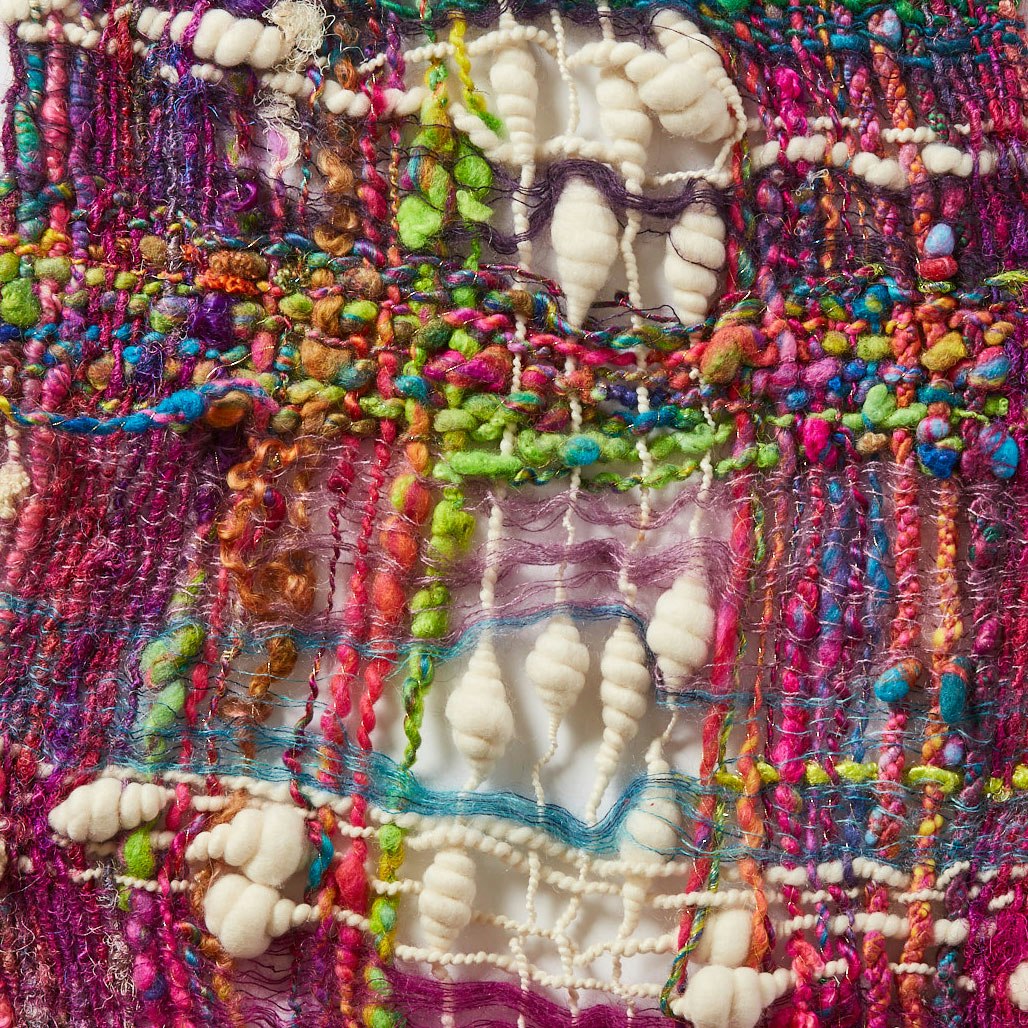 Who said weaving has to be flat?
There are a lot of tapestry-inspired techniques that are right at home on your rigid heddle. Loops, rya, and fringe are simple and fabulous ways to add texture to your piece, whether it's for a wall hanging, a pillow, or a bag.
Your rigid heddle can do THAT?
Clasped weft techniques really opened my eyes. Two shuttles, one simple technique, amazing results. You'll be shocked—shocked, I say—to discover how a colorfully complicated-looking fabric is really beginner-level simple.
Expressive Weaving on a Rigid-Heddle Loom is a streamable course you can watch at your own pace, anywhere, anytime, on any device.
Happy watching! Allison