A rich color can ignite a range of emotions and even evoke a feeling of energy or calm. We all have colors we're typically drawn to, but it's a delight when a new hue creates a few sparks. That moment happened when we saw the 2023 Pantone® color of the year, Viva Magenta.
"Pantone's Color of The Year, Viva Magenta 18-1750, vibrates with vim and vigor. It is a shade rooted in nature descending from the red family and expressive of a new signal of strength. Viva Magenta is brave and fearless, and a pulsating color whose exuberance promotes a joyous and optimistic celebration, writing a new narrative." (See note 1.)
Viva Magenta is full of vitality and encourages experimentation and empowerment. We already found a variety of projects using magenta-like colors from the past pages of Handwoven, and now it's time to do the same for Easy Weaving with Little Looms. Here are 10 ideas to inspire colorful weaving creations in 2023.
---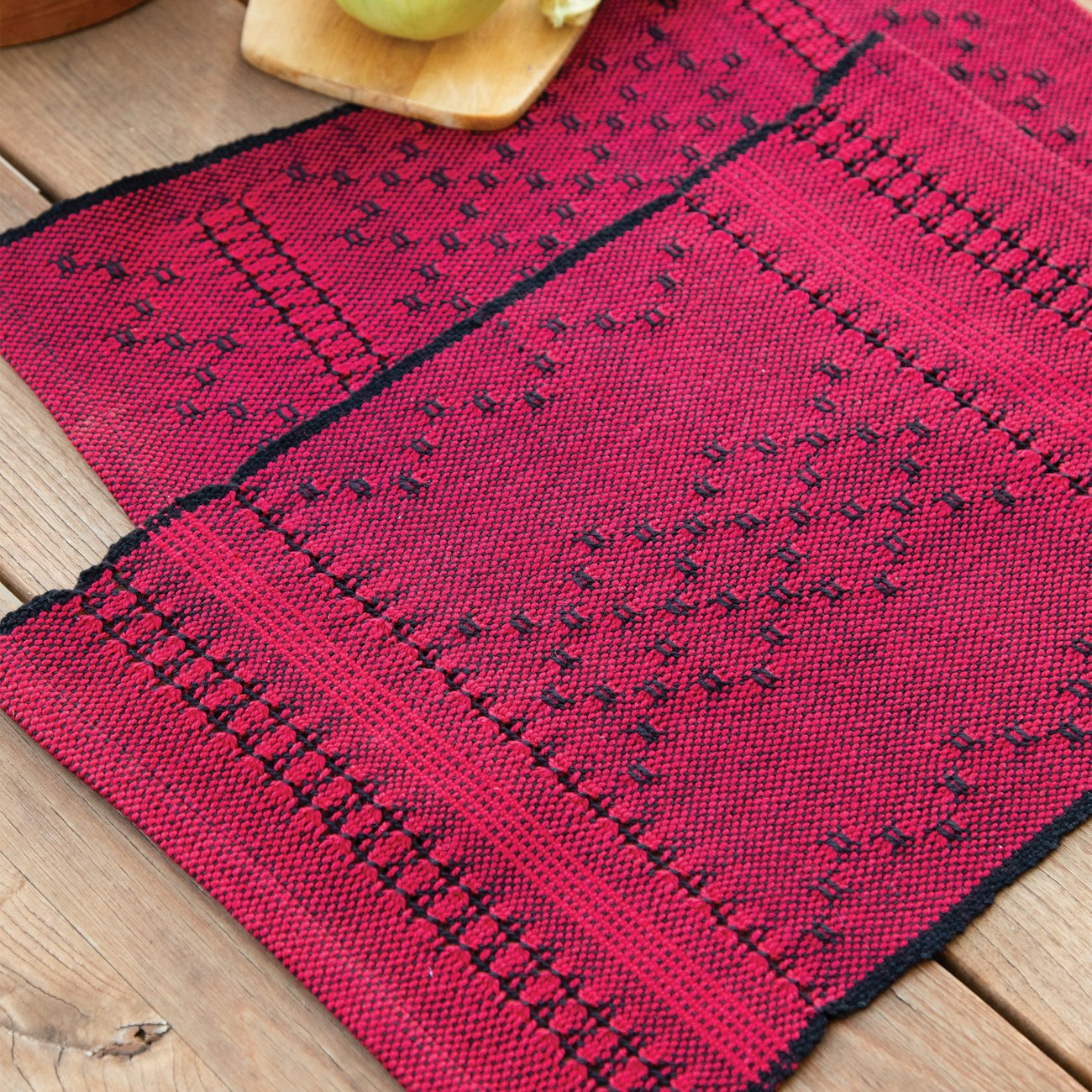 Ladybug Picnic Placemats by Anu Bhatia from Little Looms Summer 2020. Photography for this issue by George Boe and Matt Graves
Embrace Viva Magenta in all its glory with a project like the Ladybug Picnic Placemats. Mix and match borders with centers or make all four placemats the same—you are the designer.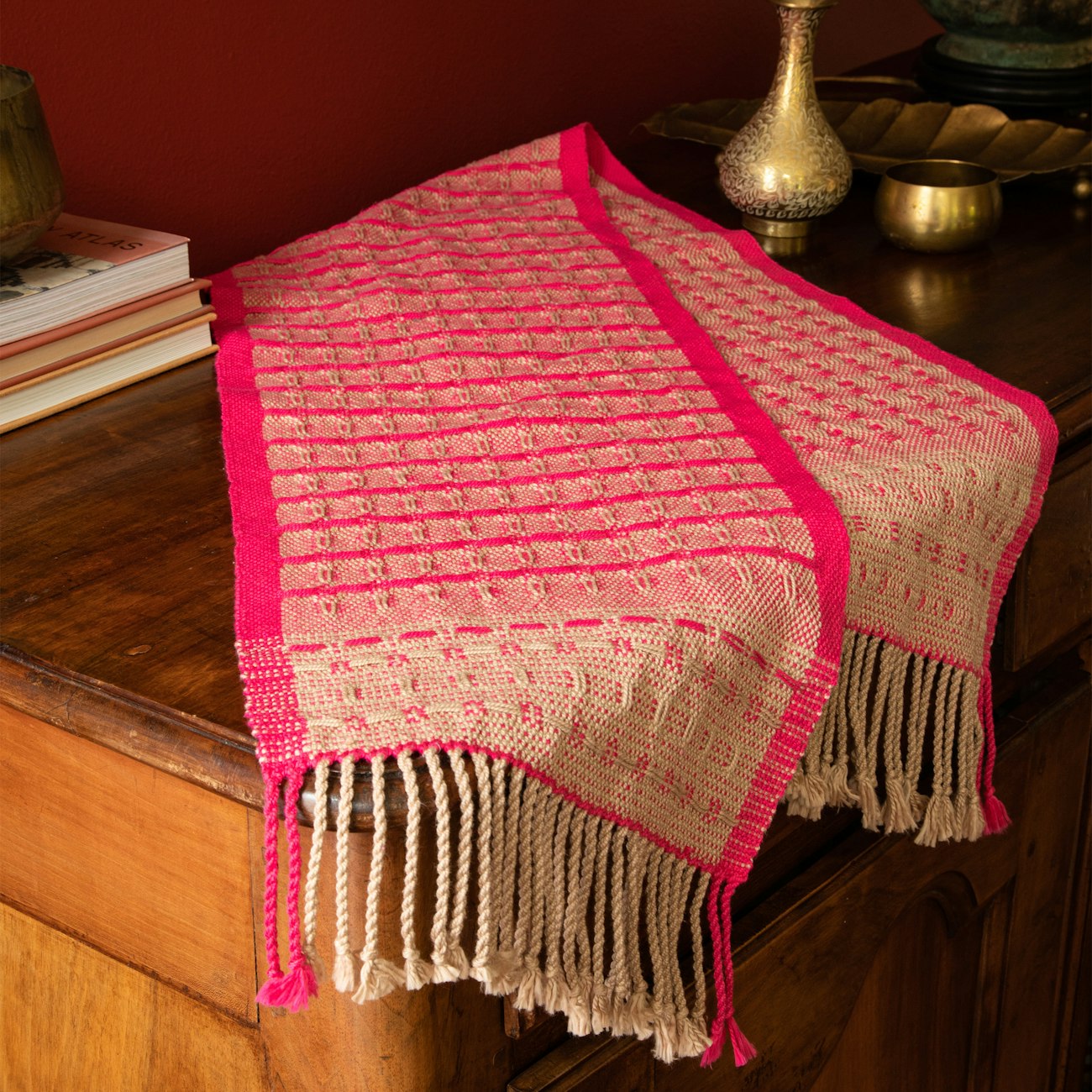 Namesake Runner by Christine Jablonski from Little Looms Winter 2022. Photo credit: Matt Graves
Christine picked colors for her Namesake Runner based on the film adaptation of Jhumpa Lahiri's The Namesake. Use your rigid-heddle loom and pick-up-stick patterns to weave this textured cotton runner using bright colors such as Viva Magenta.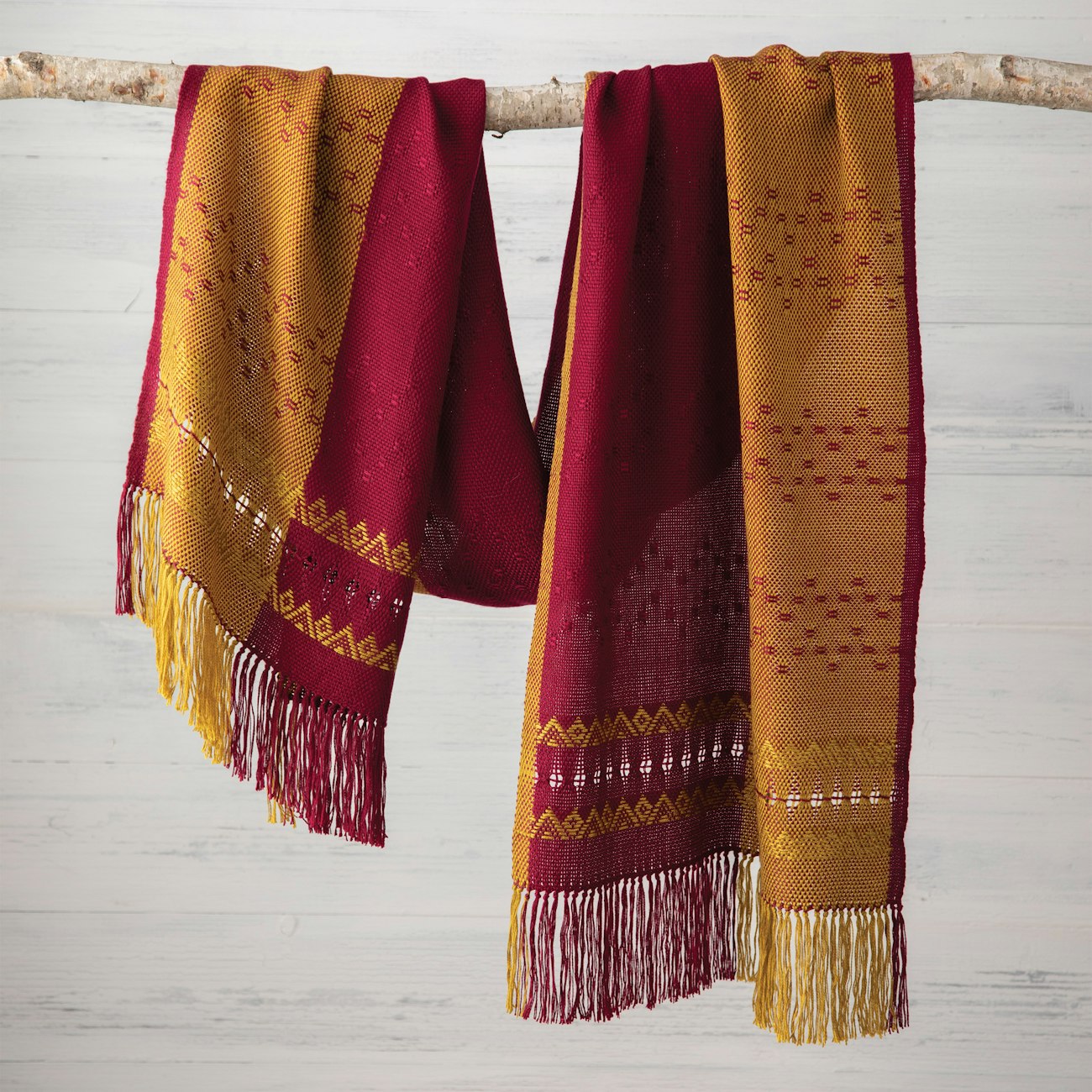 Veerya by Shilpa Nagarkar from Little Looms Holiday 2021. Photo credit: Matt Graves
When choosing colors for her Veerya scarf, Shilpa selected a red to represent bravery and strength, and yellow for competence. Detailed borders created with pick-up and Brooks bouquet add elegance to the calm weft-float patterns of the scarf's body.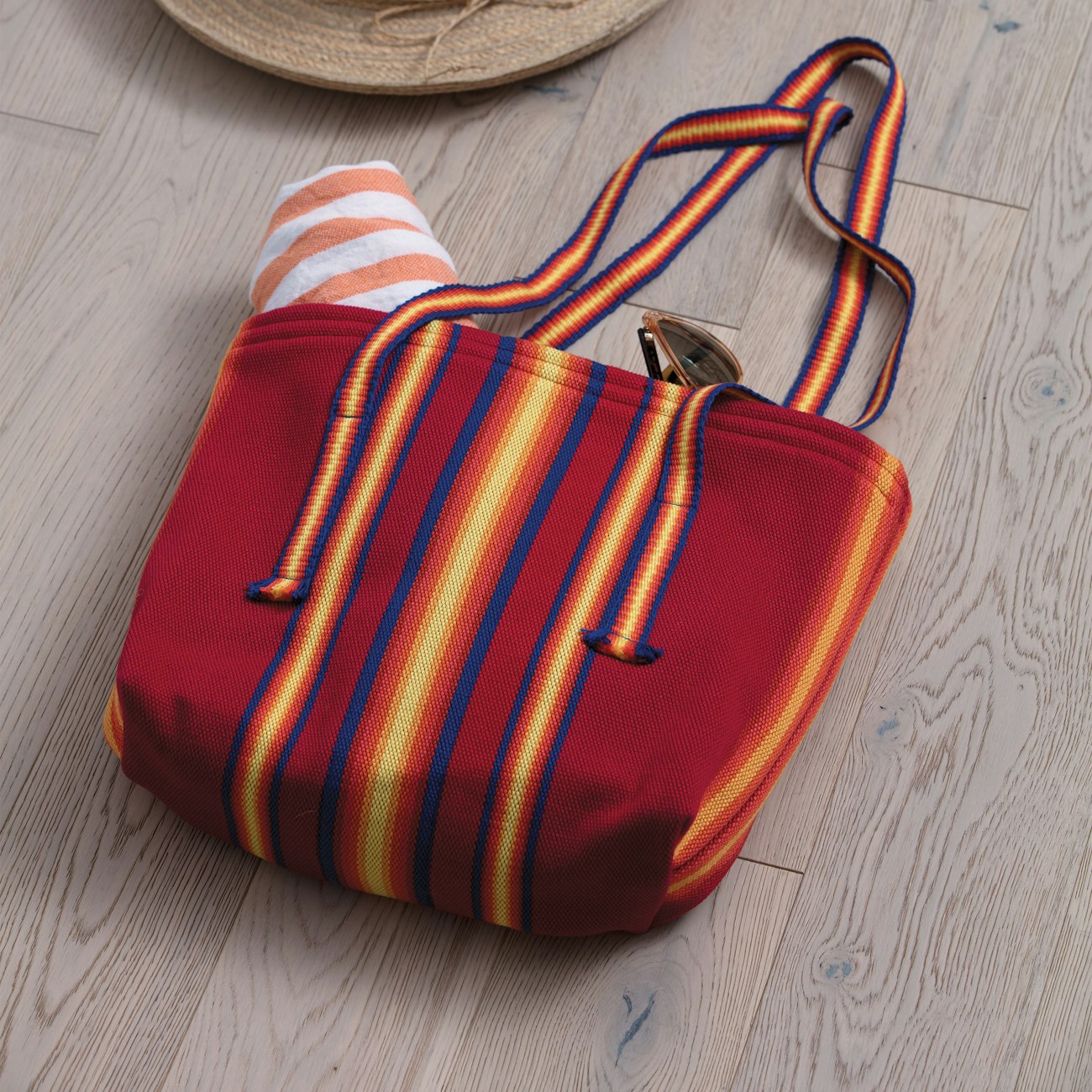 Sunrise at the Beach Bag by Sara Lamb from Little Looms Summer 2017. Photo credit: George Boe
This simple, sturdy Sunrise at the Beach Bag wasn't originally woven using magenta, but it's easy to imagine using this rich red in the bag. The smooth warp-dominant surface resists snags and wear, and the inkle straps make a strong and colorful accent.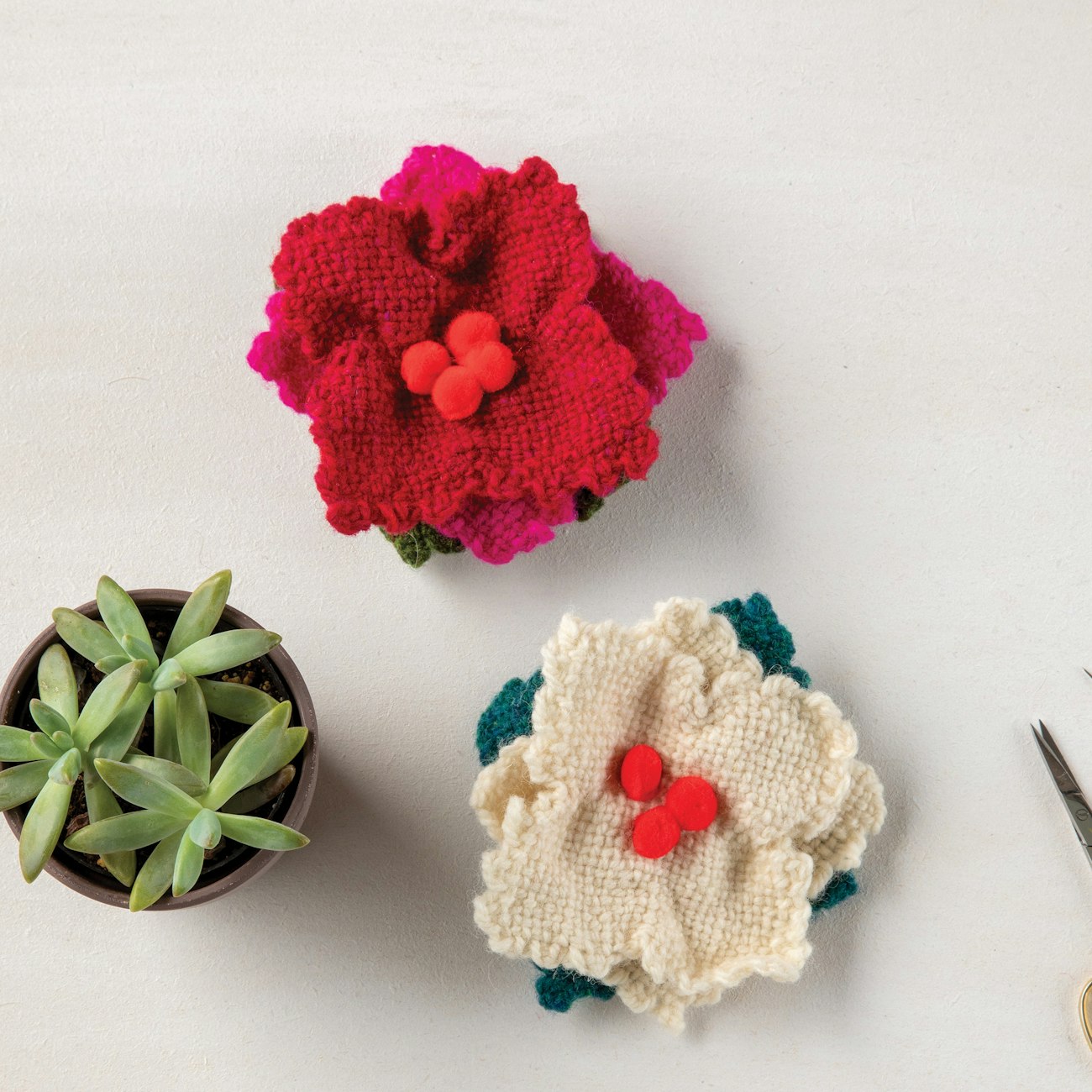 Magnolia Ornaments By Susan E. Horton from Little Looms Holiday 2020. Photo credit: Matt Graves
A pin-loom flower found in a past issue of Little Looms inspired Susan's Magnolia Ornaments. Make a few of them, mixing and matching yarns and colors to your heart's desire.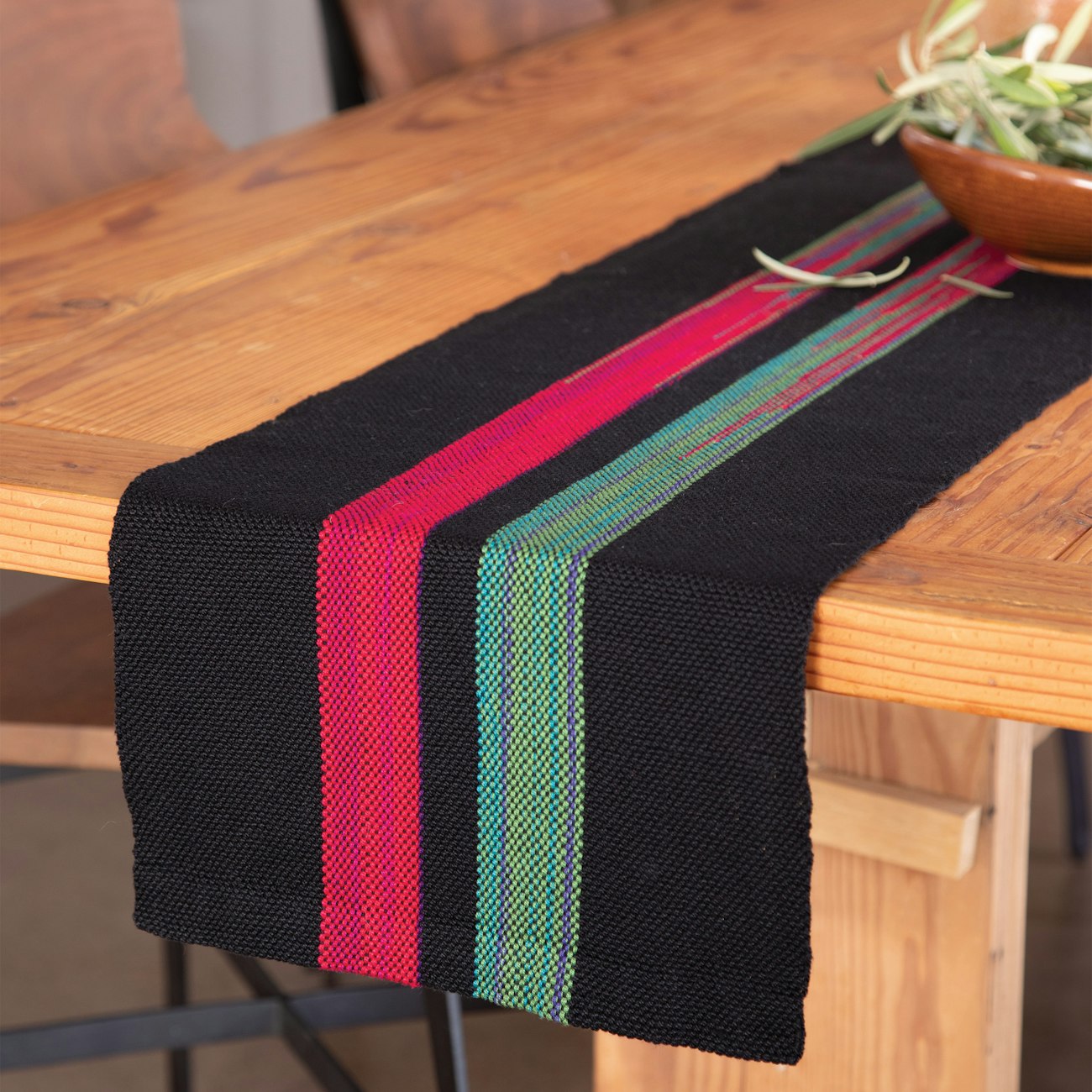 Tunas in the Night Runner by Mariellen Boss from Little Looms Summer 2020. Photography for this issue by George Boe and Matt Graves
Bright colors inspired by the prickly pear fruit—also known as tuna—come in and out of view on a dark background in this clasped-weft stunner. Embrace a pop of magenta with the Tunas in the Night Runner.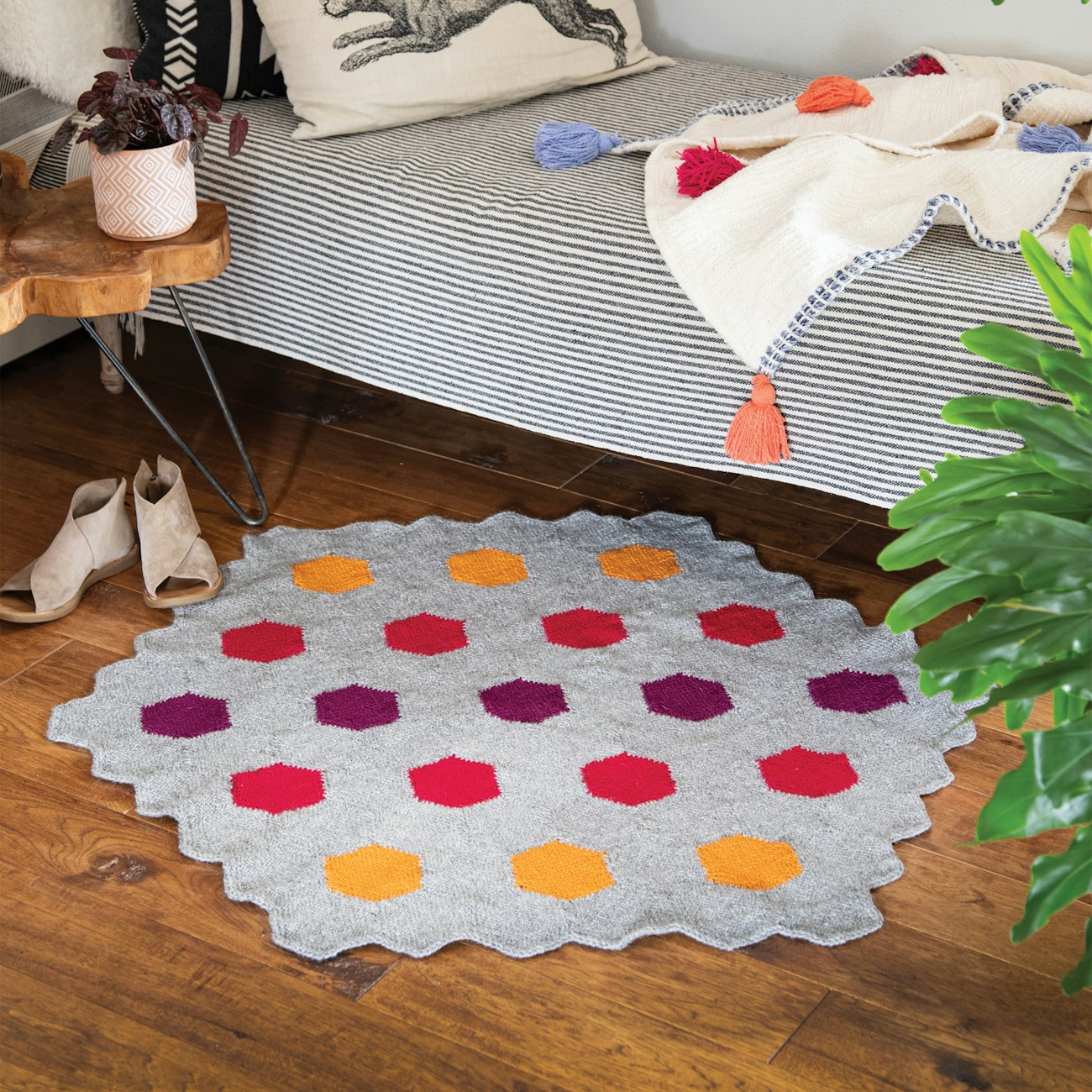 Dots Rug By Gabi van Tassell from Little Looms Spring 2022. Photo credit: Matt Graves
Dots Rug will have you seeing spots—in a good way. The sturdy rugged yarn comes in a wide variety of colors, and the adjustable modular construction allows you to create a rug that fits your home's style in every way.
Amsterdam Yoga Strap by Barbara Goudsmit from Little Looms Summer 2019. Photo credit: George Boe.
When you're not in yoga class, the Amsterdam Yoga Strap can also be used as a decorative belt. Tablet weaving with unmercerized cotton crochet yarn makes for a sturdy strap with a good grip.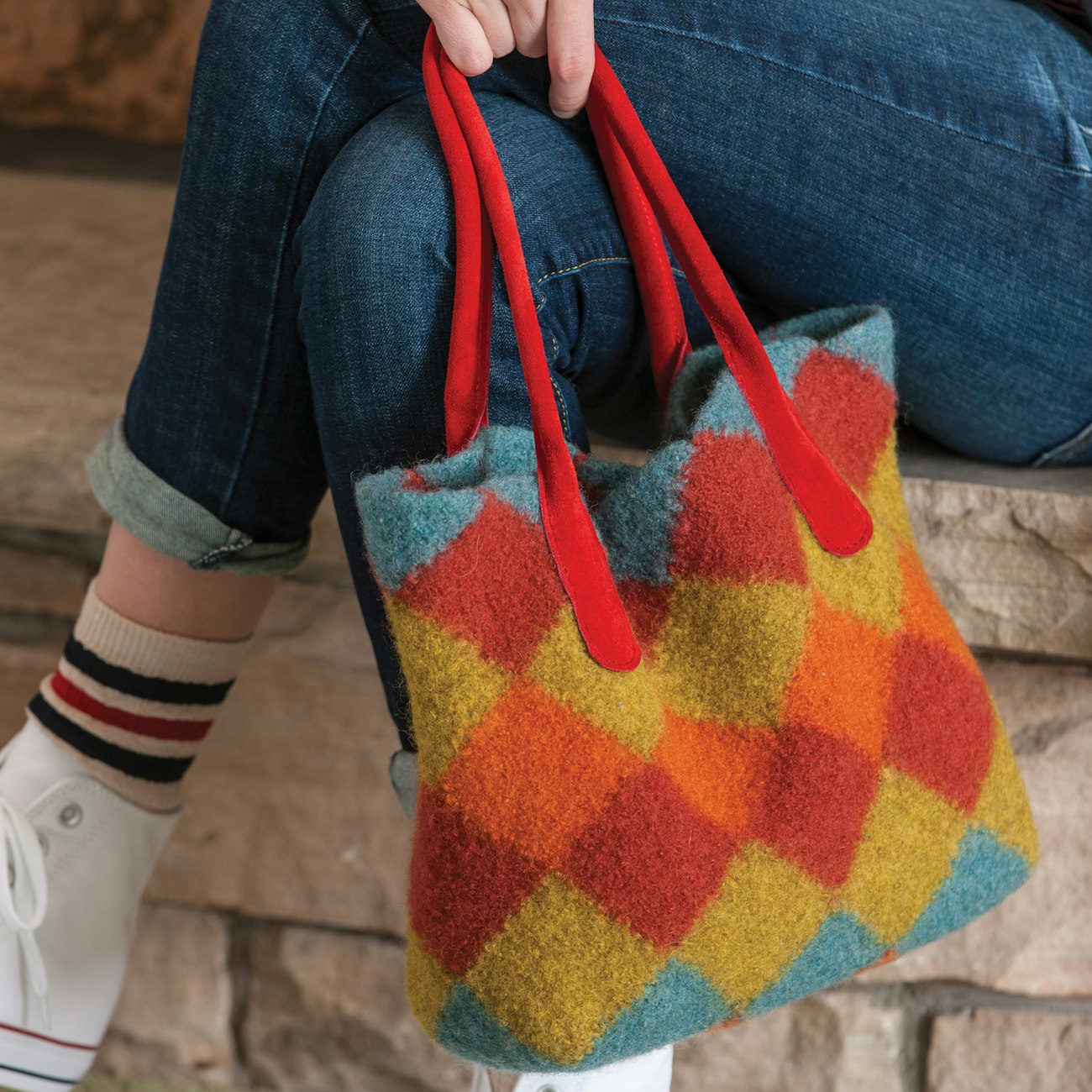 Diamond Tote by Deborah Shelmidine, Woven by Melissa Hankens from Little Looms 2016. Photo credit: Joe Coca
The durable felt fabric of this geometric Diamond Tote will hold up to anything you can toss at (or in) it. Plus, you can use magenta in place of the red squares or as much as you'd like with this easily customizable design.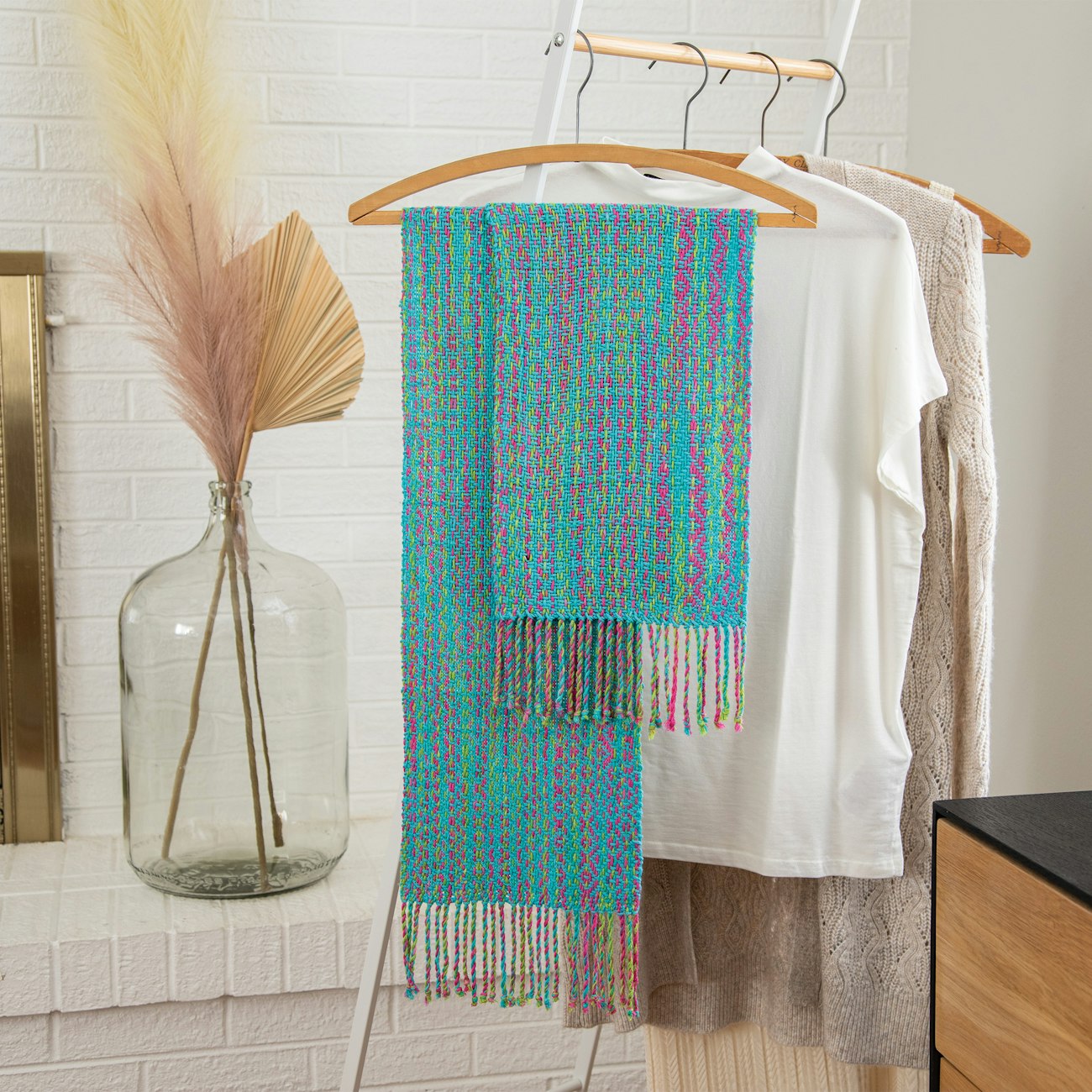 Spring Fling Scarf by Nancy Peck from Little Looms Spring 2022. Photo credit: Matt Graves
Weave this twill scarf on your rigid-heddle loom using two heddles and a pop of Viva Magenta. Two sizes of twill diamonds and extended points peek though the variegated warp in the Spring Fling Scarf.
Happy weaving!
Little Looms Editors
---
Notes
2022, December 1. Pantone Color of the Year 2023 / Introduction. Pantone. https://www.pantone.com/color-of-the-year-2023.