It's no secret that I love pin-loom projects. As a busy mom of 2, I can easily take my pin loom from room to room, to the playground, and to gymnastics class. Everything I need fits into a small bag, and the short amount of time needed to weave a piece of cloth makes me feel like I've accomplished something creative.
What you might not know is that pin-loom weaving has also played an important role in the history of Long Thread Media. It's perhaps the only standalone technique to be used in projects in all 4 magazines! That's right! You can find pin-loom weaving in PieceWork, Spin Off, Handwoven, and (of course) Easy Weaving with Little Looms. How cool is that?
Before you start running off to your collection of back issues, either online or in your home, you should first check out our new eBook 10 Favorite Pin-Loom Projects: A Treasury of Designs from Long Thread Media. This eBook includes the only pin-loom project published in PieceWork (so far!) and a selection of incredible projects from the other 3 titles.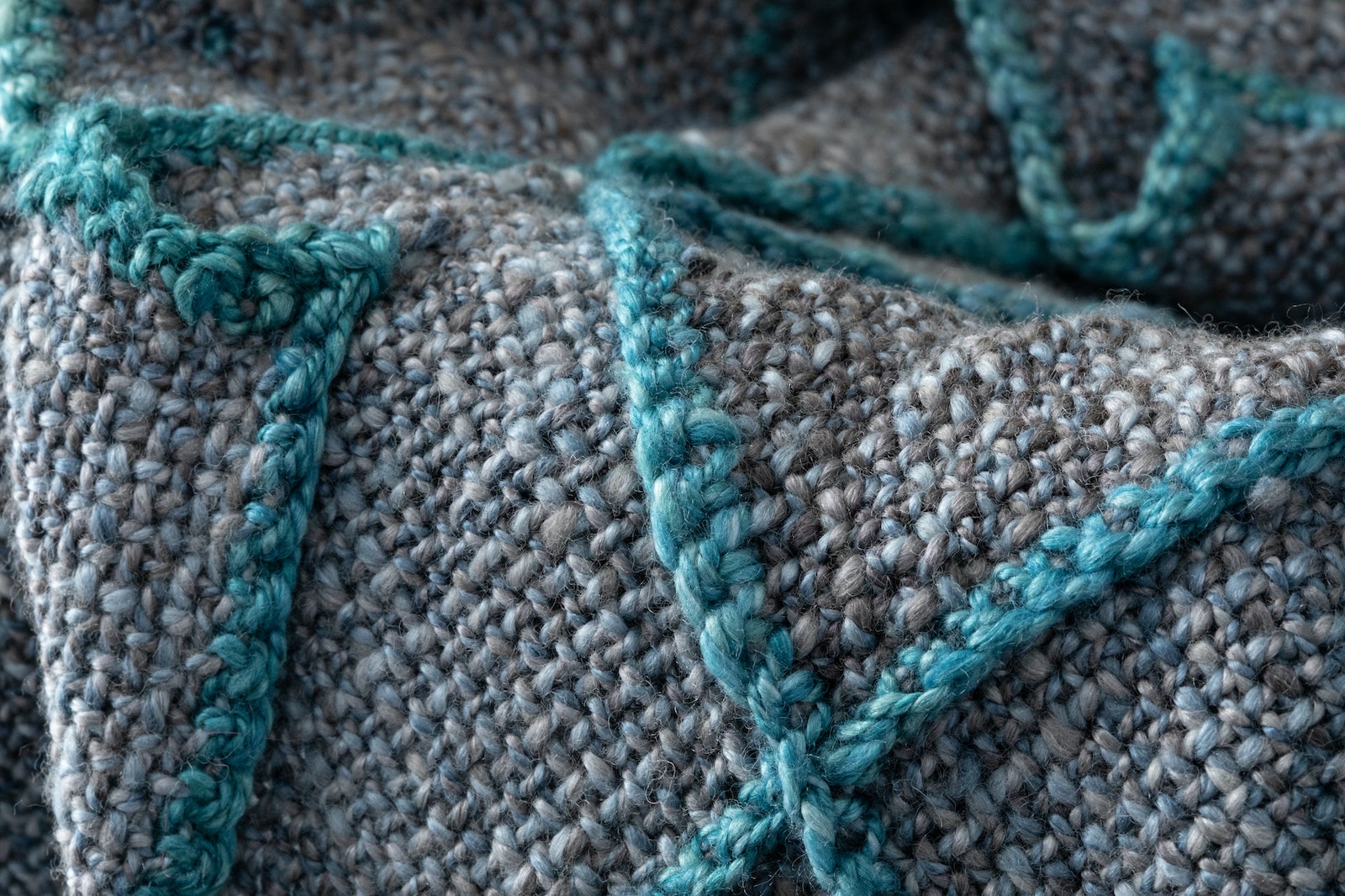 The Stormy Seas Scarf by John Mullarkey and Devin Helmen. Photo credit: Matt Graves
When I tell you it was difficult to put this eBook together, I'm not talking about the technical logistics. I mean choosing which projects to include out of all the incredible options. I ended up trying to go for the most project diversity, which means you'll find a wide variety of pin-loom projects. We, of course, have wearables, including The Stormy Seas Scarf by Devin Helmen and John Mullarkey (shown above) and the Mount Wilson Shawl by Greta Holmstrom (shown at top).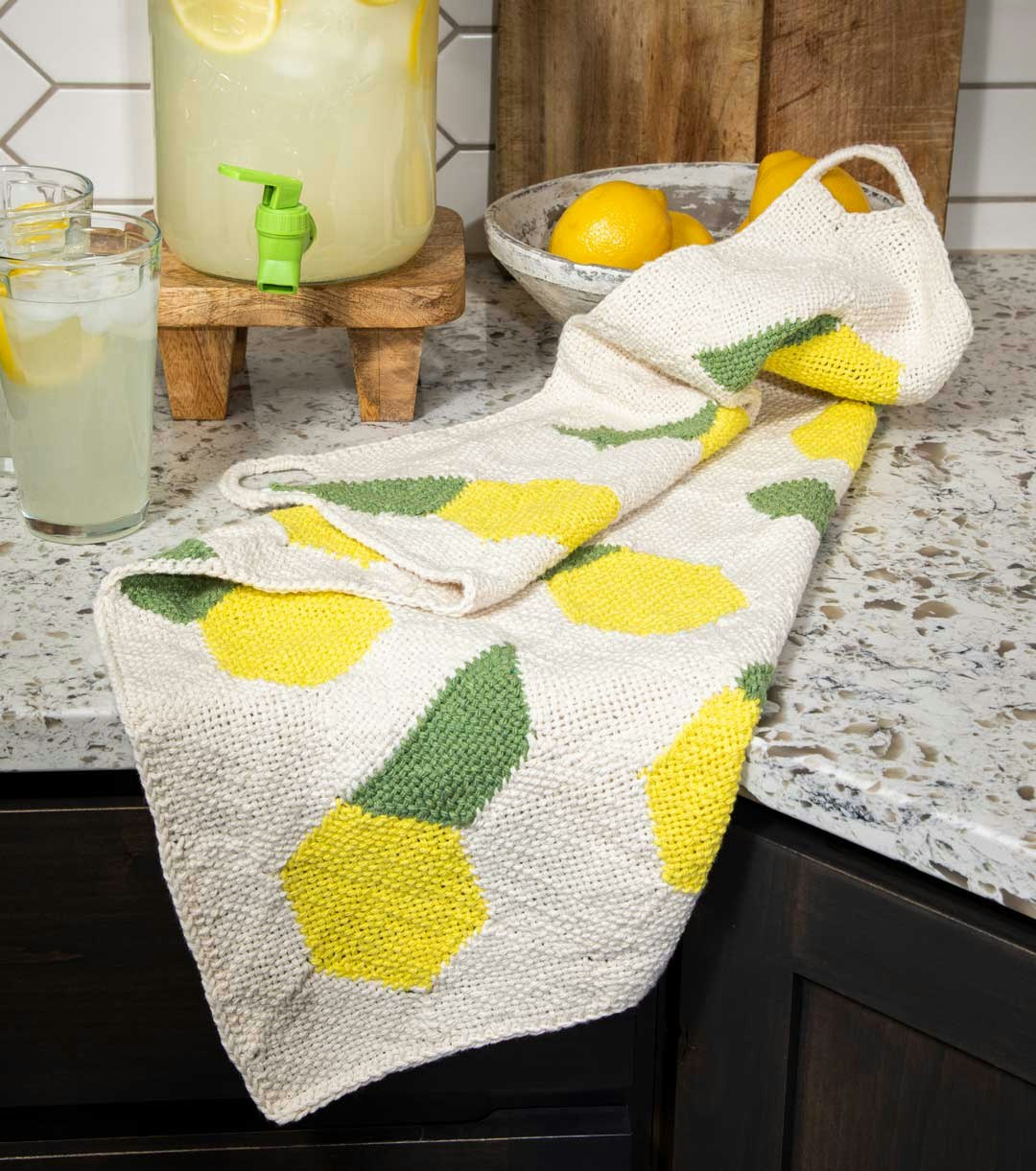 Lemon Drop Kitchen Towel by Gabi van Tassell. Photo credit: Matt Graves
For those who want to weave home décor, we've also got you covered! Gabi van Tassell's cute and clever Lemon Drop Kitchen Towel will brighten up any kitchen, while Deborah Bagley's Plaid Pin-Loom Lapghan is perfect for chilly winter nights.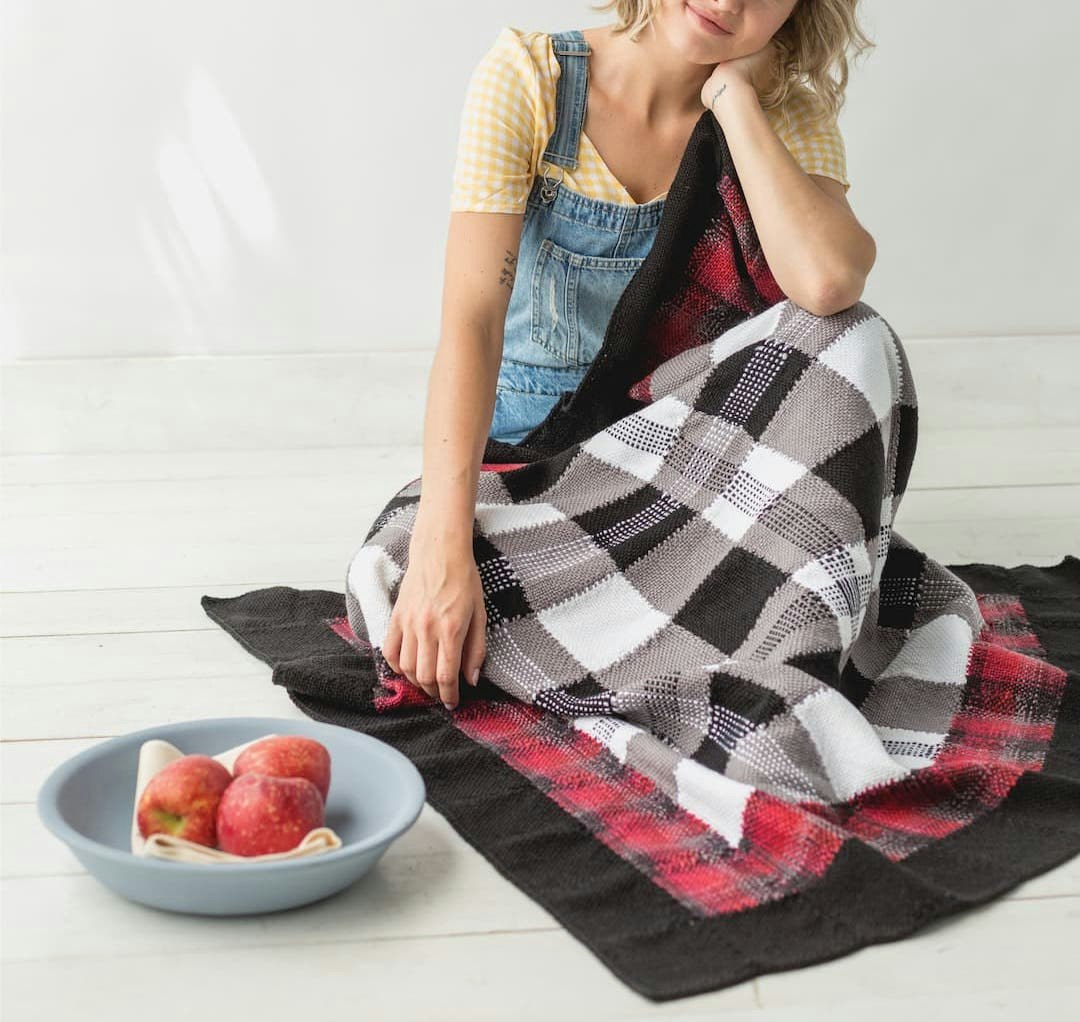 Plaid Pin-Loom Lapghan by Deborah Bagley. Photo credit: George Boe
Of course, we can't have a pin-loom eBook without some sort of stuffed-animal project. For that we're featuring Margaret Stump's Mystic Whale Pillow, a playful pillow that can also double as a stuffed friend.
Mystic Blue Whale Pillow by Margaret Stump. Photo credit: Matt Graves
Current Little Looms All Access subscribers can log in below to instantly access and download this beautiful project collection. Not a subscriber? Learn more about all the perks or check out the eBook in our shop. I could go on and on about why I chose each project, but I think you should just check out the eBook for yourself—I think you'll love it as much as I do!
Happy Weaving,
Christina
10 Favorite Rigid-Heddle Projects eBook Download