When I first read Carly Jayne's article in the new Winter 2022 issue of Easy Weaving with Little Looms, I felt an immediate sense of recognition. As she wrote about her struggles with undiagnosed dyslexia and the bittersweet joy of adult diagnosis, I saw my own journey with ADHD. We both shared a feeling of brokenness when we were younger only to realize that as adults that no, we weren't broken. Just different.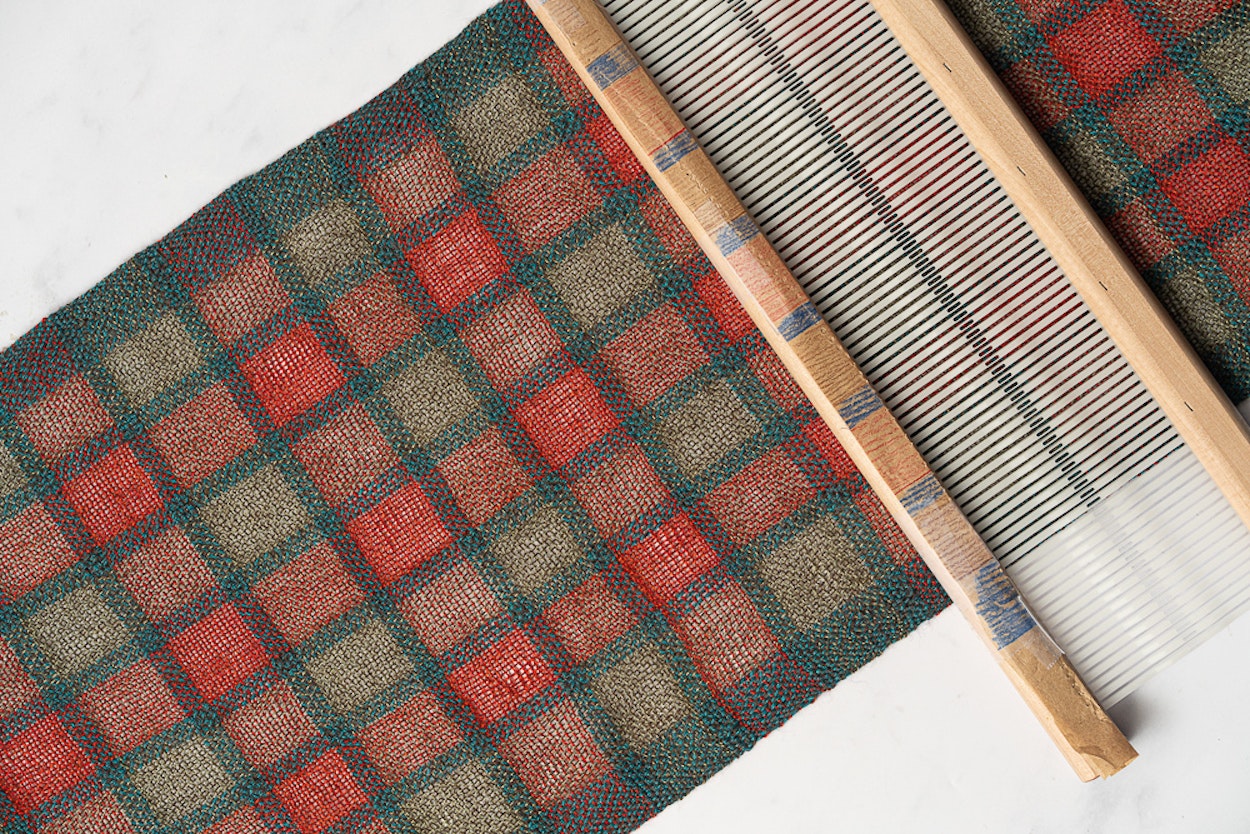 Carly's ingenious and inspired method of warp design along with another version of her Divergent Scarf woven using mill ends. Photo credit: Carly Jayne
Then, as she wrote about designing her Divergent Scarf, I was delighted with her method of creating her warp color order. Instead of the usual chart familiar to readers of Little Looms and Handwoven, Carly opted to use color by coloring on a piece of tape the width of her chosen warp how she wanted the color changes in her warp to look, at scale. She attached the tape to her heddle and when the colors changed on the tape, so too did they change in her warp.
No counting, no keeping track of her place—whatever color was on the heddle on top of a particular hole or slot was the color she threaded. Brilliant! It's a technique that appeals to my disorganized, easily forgetful ADHD brain, but I bet it will also appeal to weavers with a variety of neurotypes.
Current subscribers to Easy Weaving with Little Looms magazine can click here to get a free exclusive PDF of Carly's Divergent Scarf.