When I first saw Christine Jablonski's Goldenrod Scarf, I thought the patterning was done with some sort of pick-up sequence. Then I found out it was Danish medallions—just not the Danish medallions I'm used to. If you're curious as to how Christine did her new twist on Danish medallions, read on!
First, let's talk about the "traditional" Danish medallion. For this technique you use two wefts: An outline weft and a ground weft. Let's look at the illustration below to see how it's done.
The thicker weft is the outline weft while the thinner is the ground weft. In this illustration, 6 picks of the ground weft are woven after 1 pick of the outline weft. Then, the outline weft is used again, but not all the way from selvedge to selvedge. Rather, it's taken across 8 warp ends before being pulled out, down, and through the previously woven fabric to create a loop below. The weft is then pulled back behind the fabric, through the opening where it previously exited, and then through the loop created before moving on. The tension on the outline weft vs the ground weft creates a circular design, aka the Danish medallion, which you can see in Sara Goldenberg White's Butterfly Wings Scarf shown below.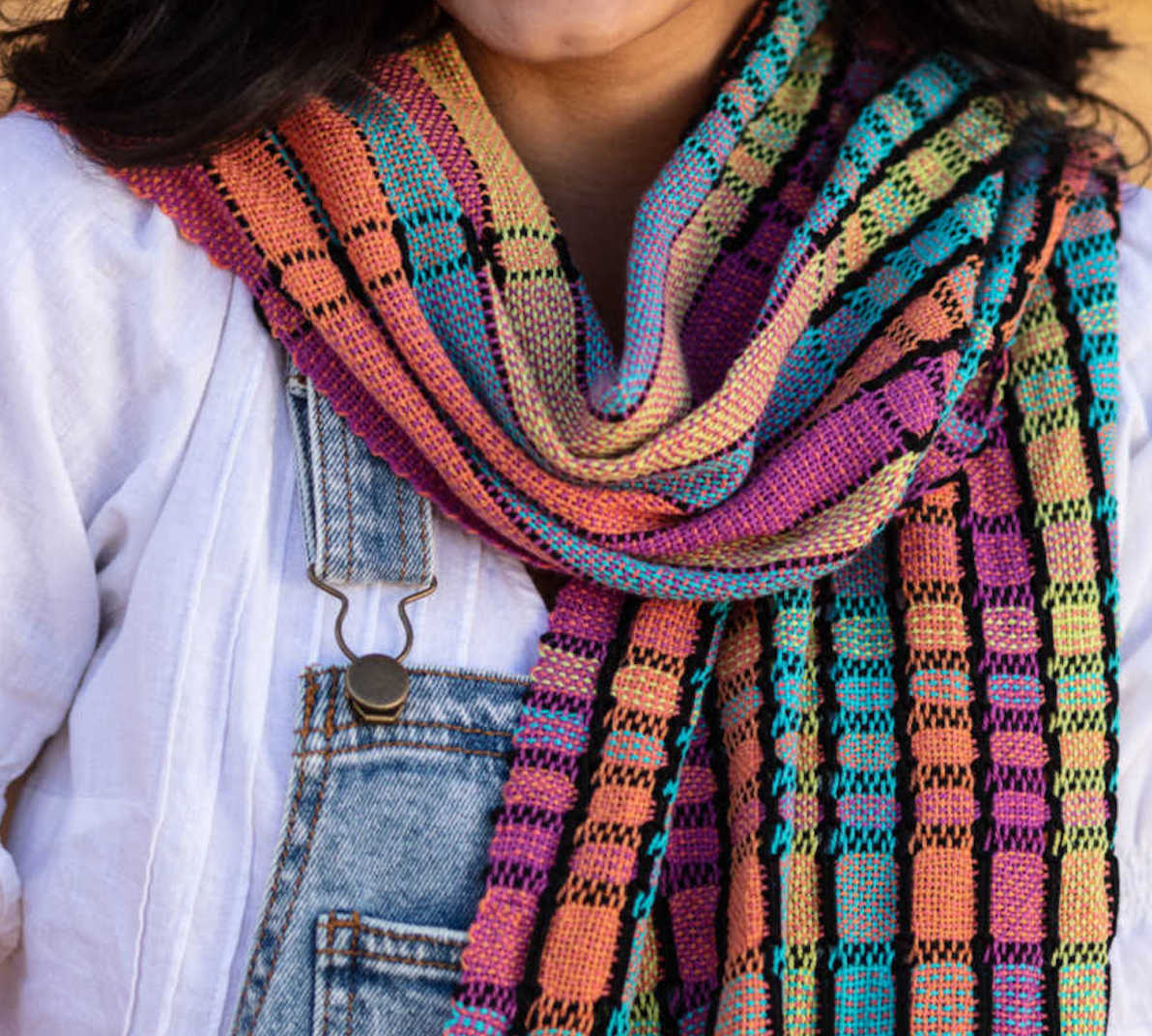 Sara Goldenberg White's Butterfly Wings Scarf from the 2020 issue of Easy Weaving with Little Looms. Photo Credit: George Boe
So how does Christine's version differ? Christine only uses 1 weft yarn and in doing so creates Danish medallions with slight differences from the more traditional version. First, because she isn't pulling a secondary outline weft along the selvedges, there are no floats/outlines along the selvedge ends. Second, the medallions are less obvious because there's no contrast in thickness or color on the outline picks. The floats created by the medallions are fairly obvious still, but the rounding at top and bottom is much gentler. The result is a super-subtle design that makes you want to get in closer to see exactly how it's done.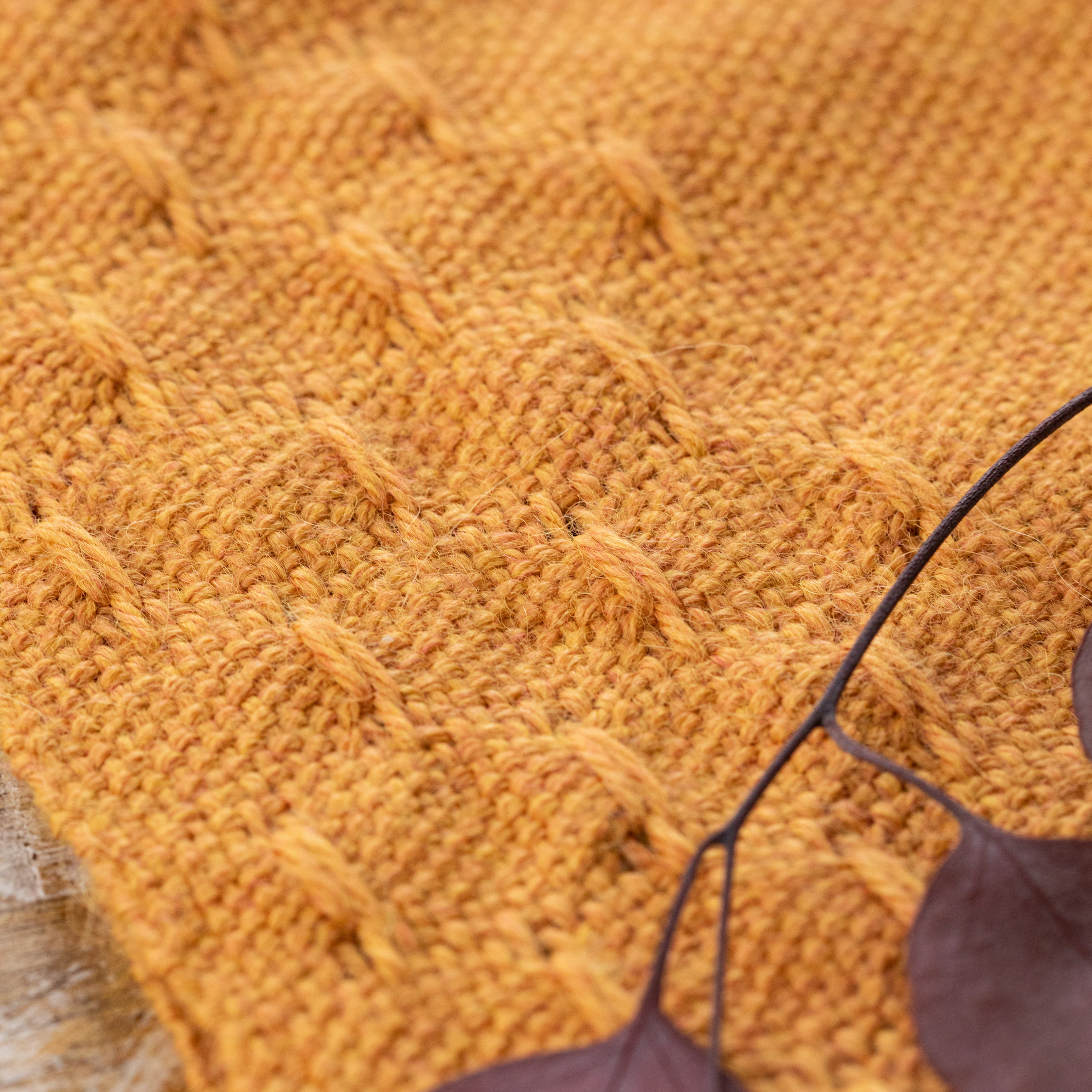 By using 1 weft yarn in her Goldenrod Scarf, Christine Jablonsski creates a much more subtle Danish medallion effect. Photo credit: Matt Graves
Want more information about Christine's beautiful Goldenrod Scarf? Make sure to check it out in the new Fall 2022 issue of Easy Weaving with Little Looms.
Happy Weaving! Christina