As some of you might know, Long Thread Media (our parent company) has a brand-new weaving event coming up on February 25–29, 2024, in Loveland, Colorado: Weave Together with Handwoven. What you might not know is that this retreat, though branded with the Handwoven name, is a small-loom weaver's dream.
All but two of the classes are geared toward or appropriate for small-loom weavers. You can take a tablet-woven shoelace class from John Mullarkey, a rep on the rigid-heddle class from Sara Goldenberg White, and/or a continuous strand weaving pin-loom class from Gabi van Tassell, to name just a few offerings. Every single day, you'll find multiple options for small-loom-oriented classes for inkle, tablet, rigid-heddle, pin, and tapestry weaving—including intro-level classes aimed to teach you the skills you need to begin a new part of your weaving journey.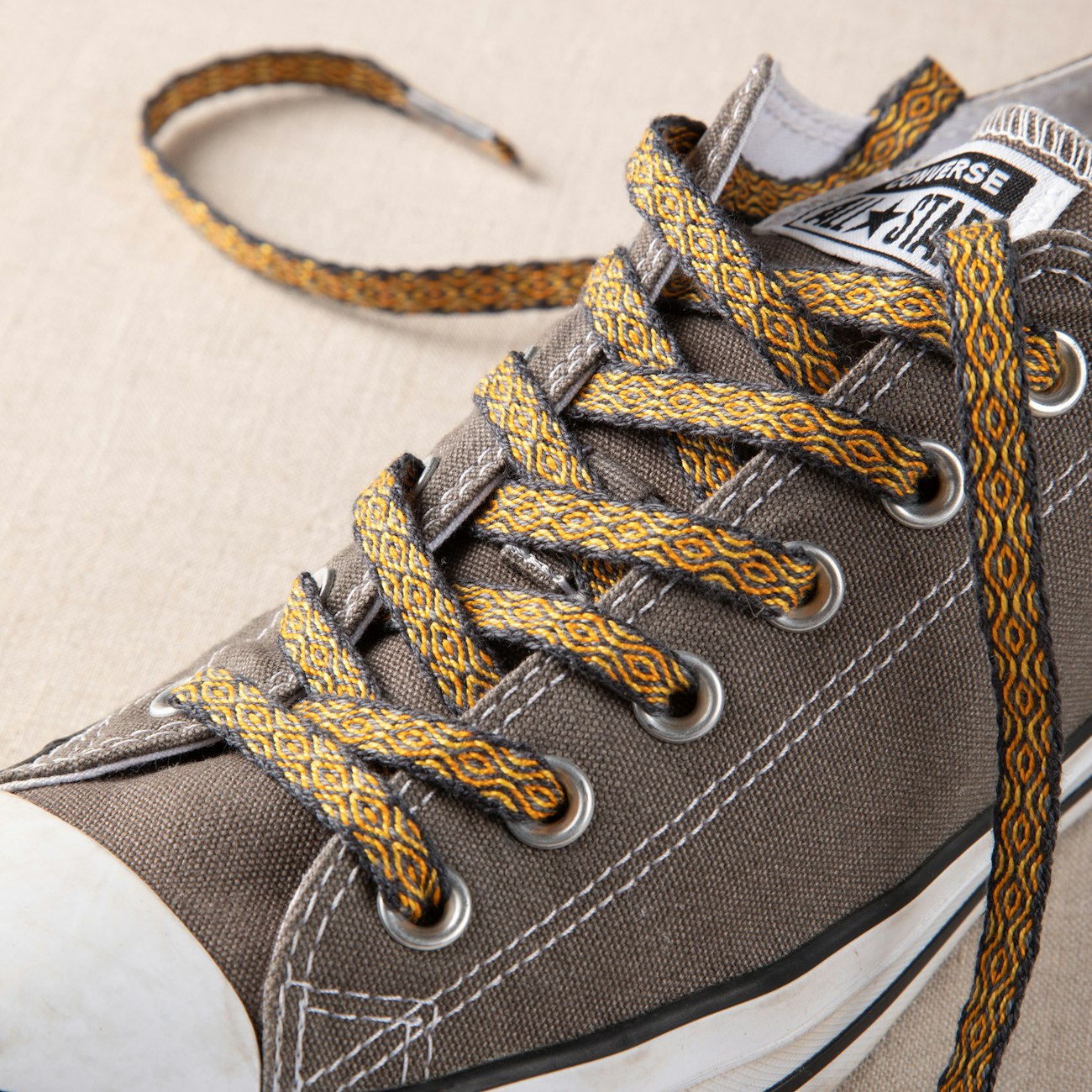 "But wait," I hear some of you say. "I don't want to have to buy an inkle loom to take an intro to tablet weaving class—what if I don't like tablet weaving?" You're in luck. We'll have lender small looms available to attendees, as well as some larger equipment. (More details on this to come.) Whether you're an experienced inkle weaver who doesn't want to lug their inkle loom on an airplane or a newbie who is worried about buying a loom you'll never use again, we've got you covered! It's the perfect time to learn something new!
I'd be remiss not to mention the all-inclusive nature of this event. When you sign up to go to Weave Together with Handwoven, you're getting three full days of classes, lodging, meals, and evening entertainment all included. (Having just planned a family vacation for five, being able to relax and let somebody else tell me what the schedule is on any given day sounds incredible.)
For more information about the event, the classes, and the teachers, check out our website. I hope to see you in Loveland!
Happy Weaving,
Christina