One of the many reasons I love rigid-heddle looms is that they are so incredibly versatile. You can use them to weave up incredibly complex cloth, or with the right yarns, cloth that looks complex but is actually a snap to weave. In the latest issue of Easy Weaving with Little Looms, you'll find two showstopper scarves that showcase this versatility.
At first glance, the cover of the Summer 2021 issue might surprise you. When we think rigid-heddle loom projects, we probably don't think of twill. Truthfully, you can weave pretty much anything on your rigid-heddle loom that you can on a floor loom, provided you're patient enough. Fortunately, the twill in Nancy Peck's Double-Faced Herringbone Scarf is actually pretty easy.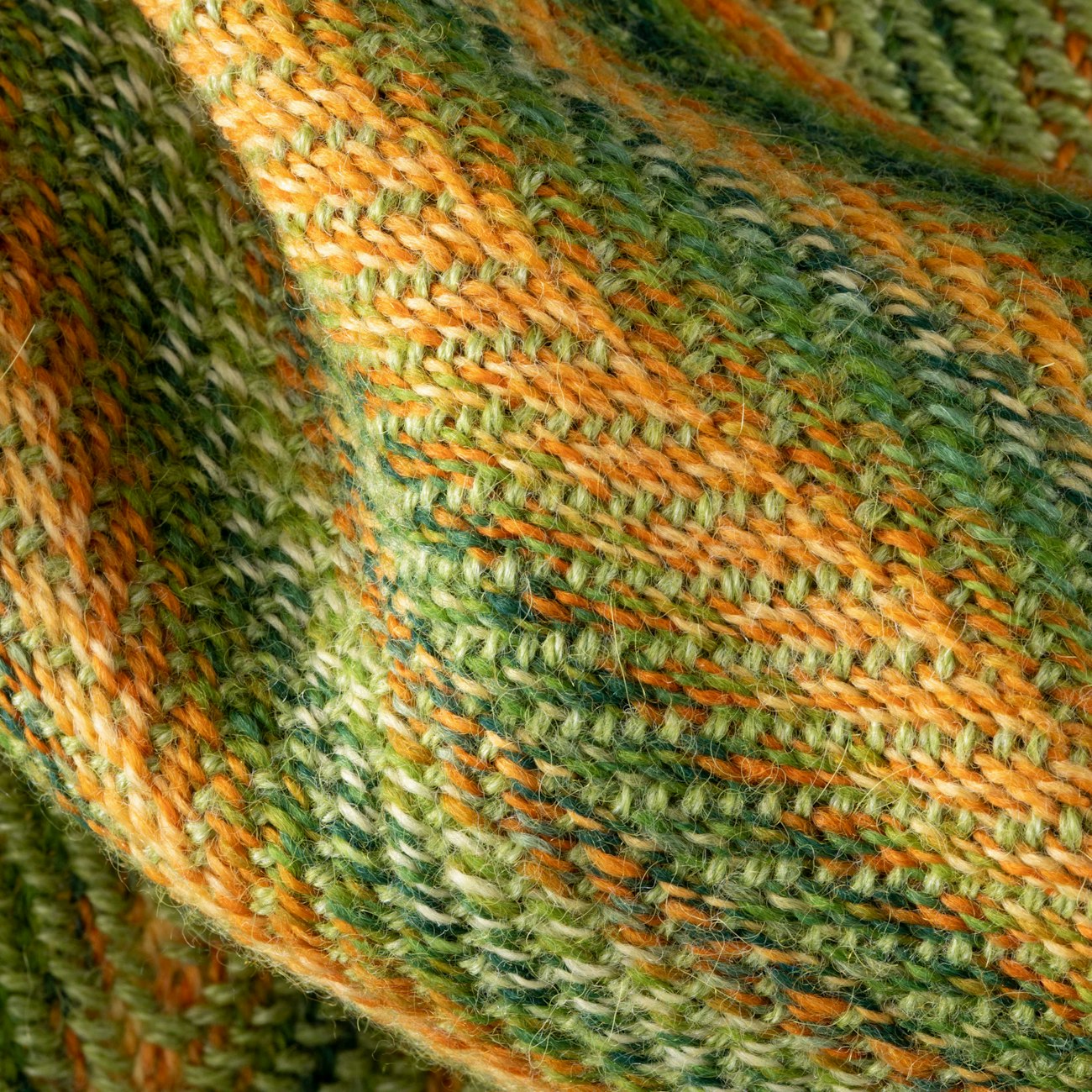 How did Nancy get that beautiful twill patterning? She used two heddles, a set of string heddles, and a pick-up stick. While that might sound complicated, once the loom is set up using Nancy's method, all you need to do is follow the weaving sequence and, just as with treadling a floor loom, the twill magically appears. It's absolutely brilliant and the kind of technique where once you learn how easy it can be, you'll want to repeat again and again.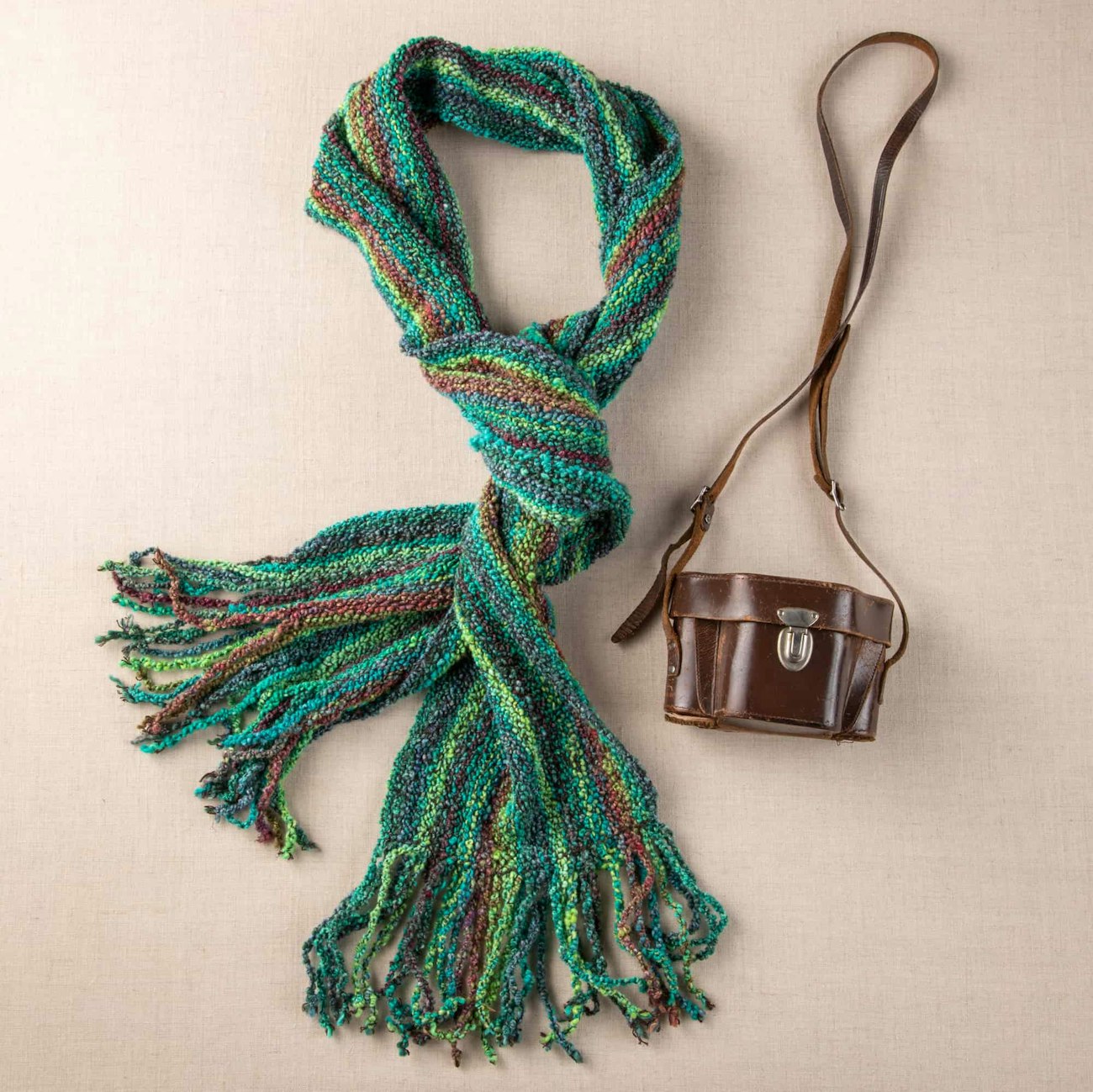 Tammy Bast's Kanzashi Scarf.
Now say you don't have room on your loom for two heddles, or maybe you want to weave plain weave because you need to weave something simple and fast. Or maybe you're a new weaver, and to be honest, all the setup required to weave twill sounds daunting. You don't have to sacrifice visual and textural interest for an easy-to-warp, speedy weave. In Tammy Bast's Kanzashi Scarf, the yarn does all the heavy lifting.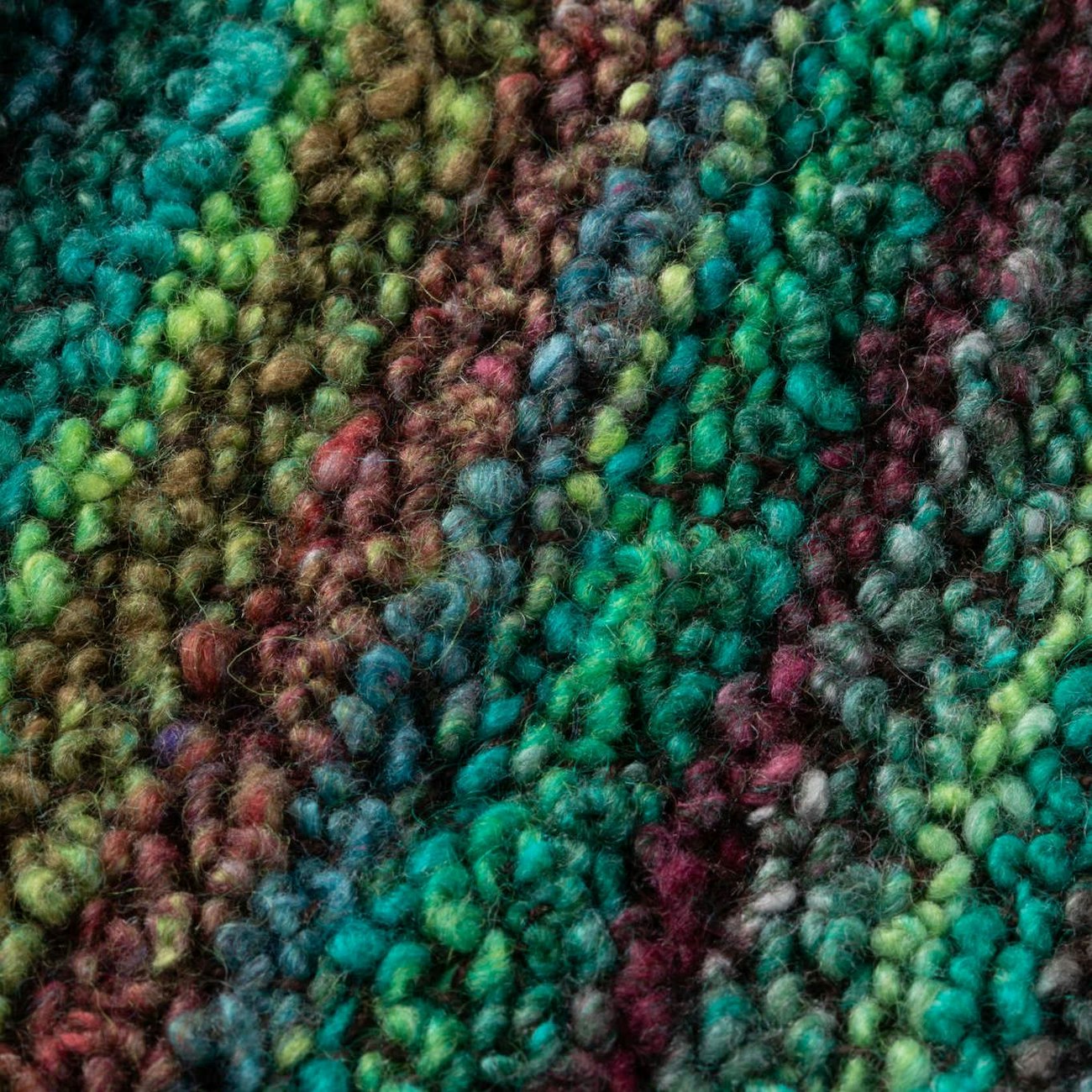 While it might look like some sort of pile weave, the kind where you'd need to meticulously thread loops of yarn over a knitting needle with every pick, the "pile" comes from the texture of the yarn. For her scarf, Tammy chose to weave with a bouclé, a yarn known for its lovely loops. It's these loops that create the faux pile in the scarf—no knitting needle required. The result is an absolutely stunning scarf that you can weave in a weekend. Because Tammy uses the bouclé in the warp, this is a design that would be rather difficult to mimic on a floor or table loom—bouclé can abrade easily in tight heddles and closely sett reeds. With a rigid heddle, there is less friction, and it's easier to coax the yarn through the heddle if a loop catches.
Is one of these scarves better than the other? Absolutely not! They're both excellent examples of the versatility of the rigid-heddle loom—and the cleverness of rigid-heddle weavers. You can find both these scarves and other clever designs for rigid-heddle (and pin, and inkle, and card) weavers of all levels in the Summer 2021 Easy Weaving with Little Looms.
Happy Weaving!
Christina