Did you know that Easy Weaving with Little Looms isn't the only magazine under the Long Thread Media umbrella that features small-loom weaving? In fact, both Handwoven and Spin Off magazines have featured many rigid-heddle loom projects over the years. If you've been reading only Little Looms, you've been missing out, but don't worry! We combed the last decade or so of issues and curated a selection of incredible projects from 3 titles—Spin Off, Handwoven, and Little Looms—and put them all into one eBook.
It was difficult to narrow down 10-ish years of magazines to just 10 projects, but I think rigid-heddle loom weavers of all skill levels will find something to love in this eBook. We've got shimmery, silky scarves perfect for a night out and cozy thick scarves for chilly nights. You'll also find handy bags—one of which features minimal sewing—and some fabulous (and functional) towels. Worried about not being a spinner? Don't! Although the Spin Off projects have the information for spinning the yarns, you'll also receive enough information to choose your own substitutes.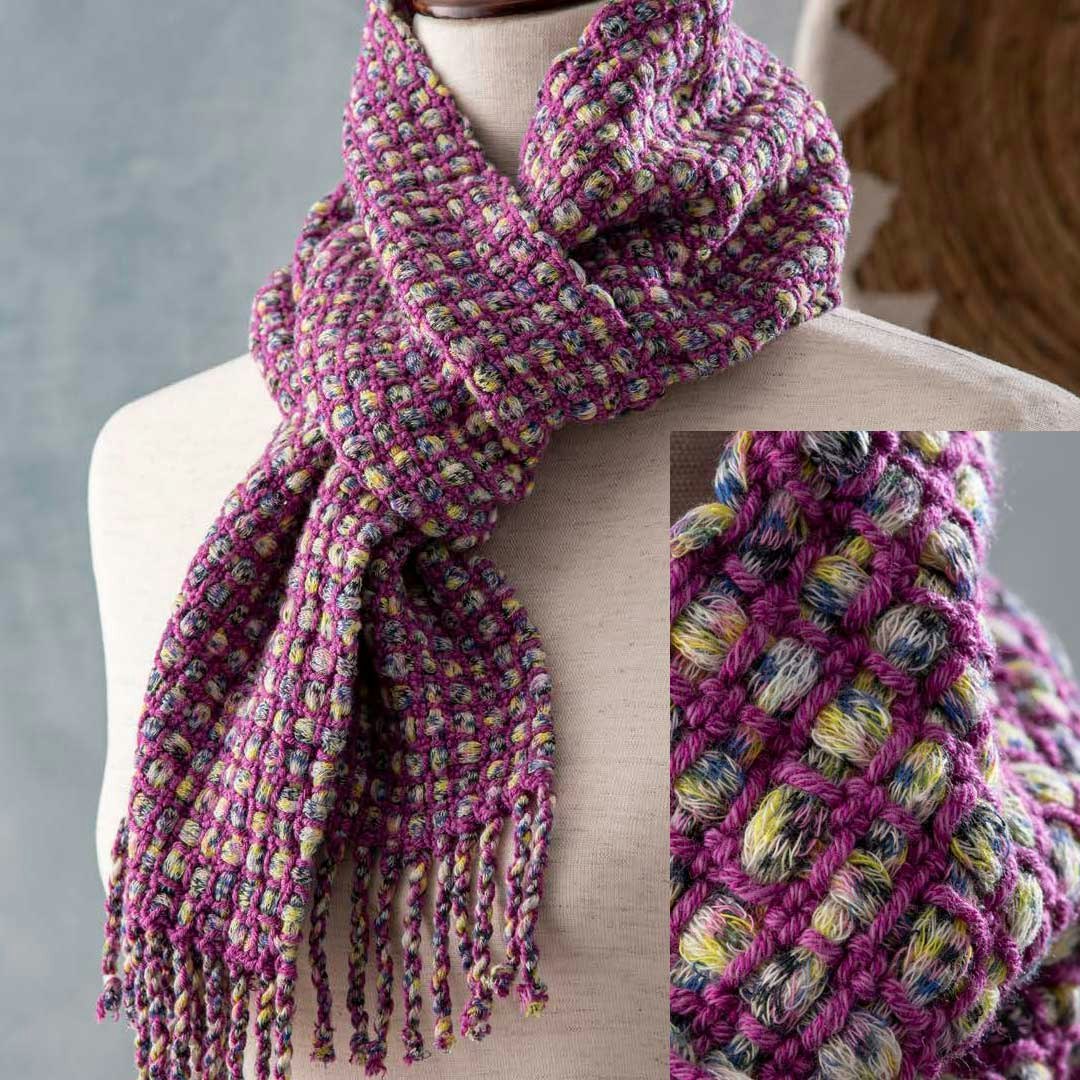 Nancy Peck's Bumple Scarf looks complicated, but it is actually simple to weave! Photo credit: Matt Graves
We did our best to find projects that also explored a wealth of techniques and clever applications. Take the Bumple Scarf by Nancy Peck shown above—at first glance the cloth looks like something that would require at least 4 shafts. In reality, the project is a form of plain weave! To get its complex look, Nancy used a combination of crammed and spaced denting and a clever weft-weaving sequence—no pick-up sticks required! It's absolutely brilliant and a perfect project for beginners who want to weave something that looks difficult.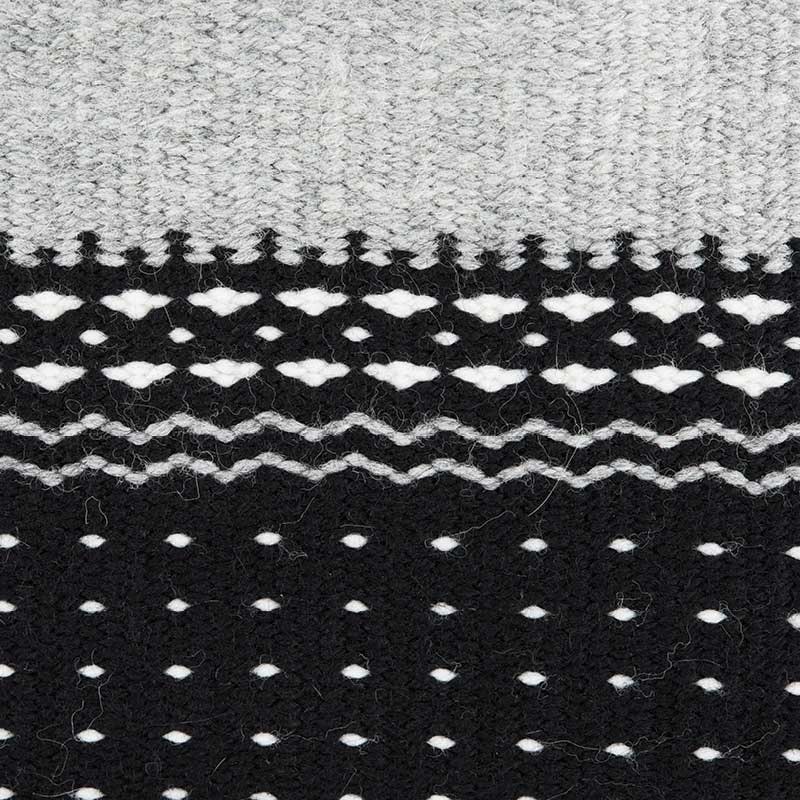 For weavers who want something that requires more fiddling, we've got you covered, too! One perfect example is the Jane's Town Tote by Constance Hall. The fabric (shown above) for this classic tote bag uses 2 pick-up sticks and string heddles to re-create the 3 shafts you'd normally need for krokbragd. (If you're not into sewing, you could easily modify the pattern to make a fabulous table runner!)
Current Little Looms All Access subscribers can log in below to instantly access and download this beautiful project collection. Not a subscriber? Learn more about all the perks or check out the eBook in our shop. I could go on and on about why I chose each project, but I think you should just check out the eBook for yourself—I think you'll love it as much as I do!
Happy Weaving,
Christina
10 Favorite Rigid-Heddle Projects eBook Download