For the Spring 2024 issue of Easy Weaving with Little Looms we're taking a note from Huey Lewis and the News with the theme "Hip To Be Square." In this issue we're celebrating the right angle in weaving. Before those of you with hexagon and triangle pin looms get nervous, don't worry. Projects themselves don't have to be square; they just have to have squares or rectangles as a focal point of the design.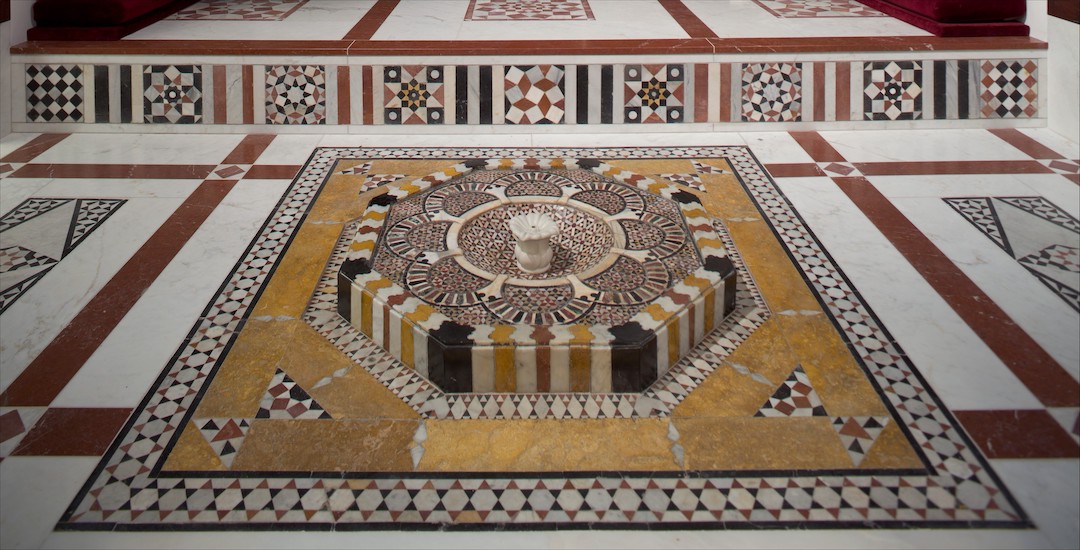 Mosaics such as those found in the Damascus Room are great places to find inspiration. Photo credt: The Metropolitan Museum of Art
How you choose to incorporate squares into your weaving is up to you! Checks, plaids, color-and-weave, square areas of pick-up, creative joining methods, and any other ways you can dream up. Need some inspiration? Consider a pin-loom project based on the mosaics found in the Met's Damascus Room (shown above), which showcases just a few of the ways squares can be combined with other shapes to create some gorgeous designs. Or maybe a rigid-heddle scarf inspired by traditional kente cloth, which often features square and rectangular areas of design throughout the cloth as you can see in the example below.
Kente cloth is a great example of how to use square or rectangular areas of design within a larger cloth. Photo credit: The Metropolitan Museum of Art
You can also look to past issues of Little Looms for some ideas. Susan E. Horton's Celebration Napkins, shown below, combine squares and rectangles with just a hint of pick-up (also within a square) here and there. Then there's also Sally Weener's squares-within-squares Kodachrome Quilt (shown at top).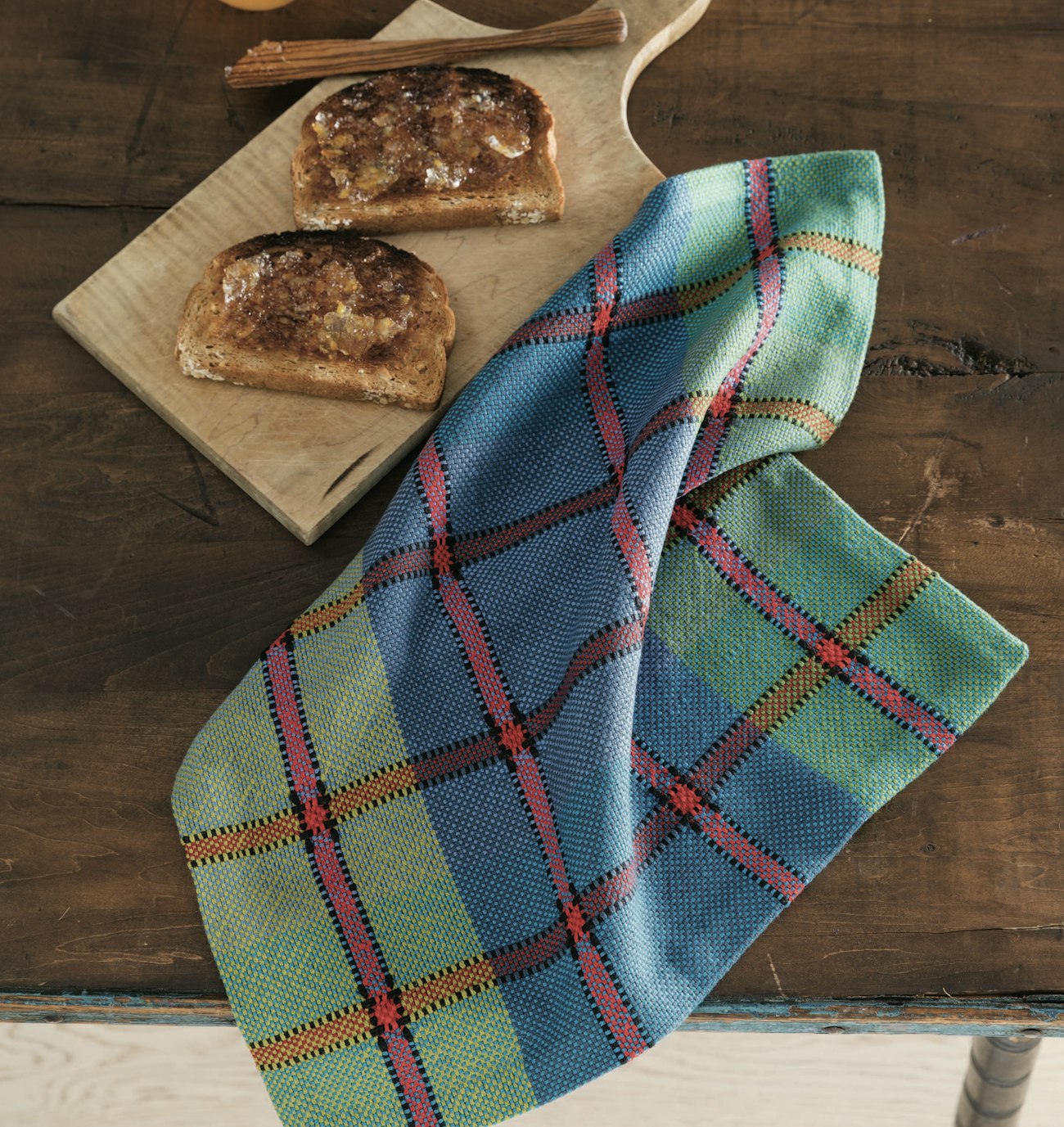 Susan E. Horton's Celebration Napkins are a great example of celebrating the right angle. Photo credit: Matt Graves
Please note that we have changed our submission process and are using a new submission form. We base our project selections for each issue on contributor photographs. We will review the proposals and ask for additional photographs if needed, to be sent in mid-May. After the project-selection meeting, we will contact everyone whose project is accepted and ask that it be submitted along with the project paperwork.
You can find the palette for the issue here.
Proposals for projects and articles due: 3/22/2023
Photographs of projects due: 5/22/2023
Non-project article text and photographs due: 5/22/2023
Physical projects with paperwork due: 7/3/2023
Please use our Little Looms submission form for proposals. Submission guidelines can be found here.
Please use the address below for any questions or inquiries that won't fit into our submission form. Please contact us and ask for a physical address to send any pieces of your proposal that cannot be emailed.
Editorial email: [email protected]
We are looking forward to seeing your proposals for projects and articles!
Happy Weaving!
Christina