If you are familiar with Easy Weaving with Little Looms, you might be a bit confused by the Spring tagline, but I'm happy to announce that Little Looms will now have 4 issues a year: Spring, Summer, Autumn, and Holiday. The issues will be available as a subscription as well as from your favorite purveyors of Long Thread Media titles.
And that brings us to the point of this particular post: The theme for the first Spring issue of Easy Weaving with Little Looms is New Beginnings (for obvious reasons), and we're looking for projects and articles that fit the theme. How you choose to interpret New Beginnings is fair game. Maybe you're excited about a new-to-you yarn, loom, or technique, and you want to build a project off that. Perhaps you find yourself inspired by new beginnings such as the first flowers or little lambs of spring. Of course, you can also design projects to celebrate new phases of life: weddings, graduations, babies, houses, new careers, or even retirements.
Projects can be woven on rigid-heddle, pin, inkle, backstrap, and tapestry looms or using weaving tablets.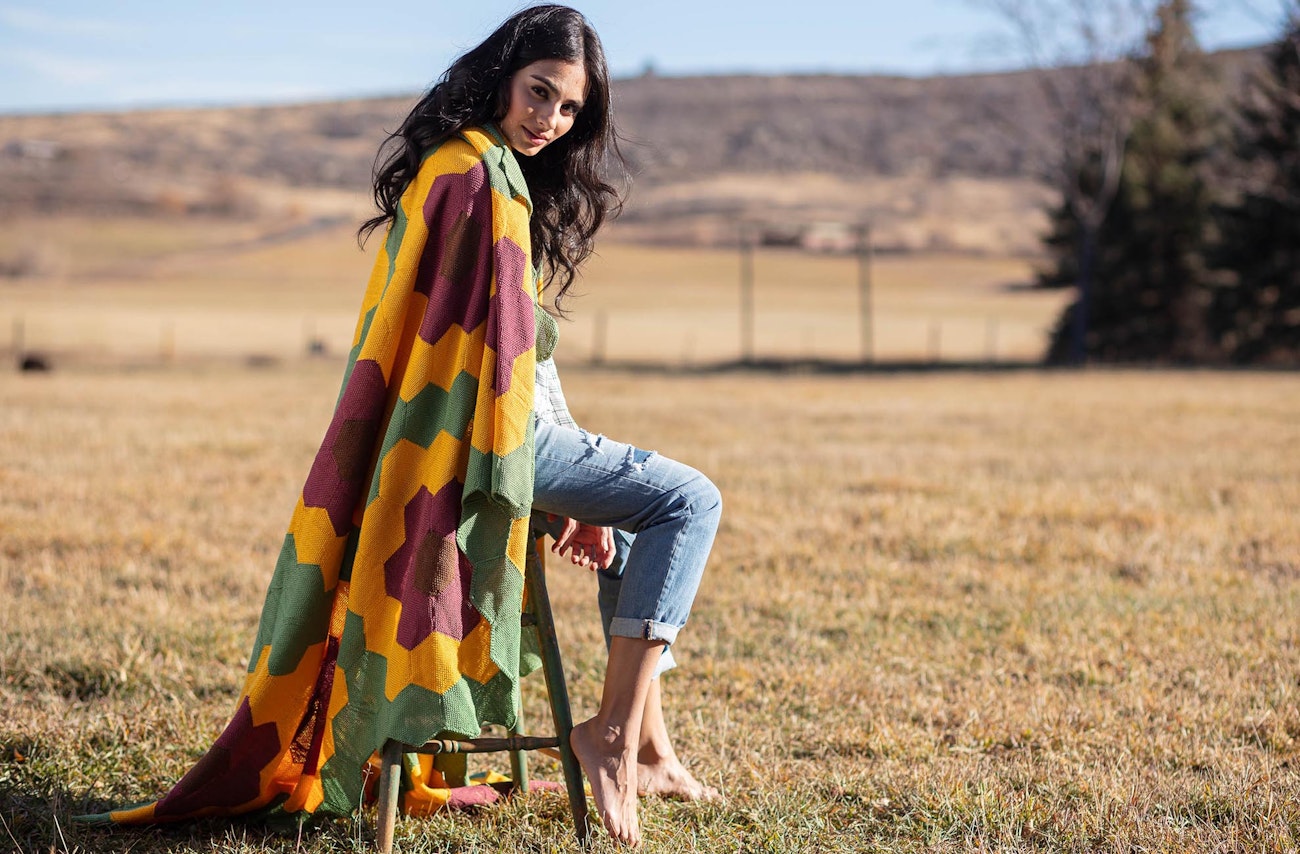 We're also looking for a variety of articles about techniques and design inspiration, as well as spotlights on artists and artisans. Articles don't have to fit the theme of the issue (although it helps), and they can be for any level of weaver. In fact, each issue will feature a new department, The Science of Weaving, which will focus on different technical aspects of weaving and handwoven cloth. So if you have a tech-y article on dyeing, absorption, tracking, or some other fun science- or math-related subject send us a proposal!
Please note that we have changed our submission process and are also using a new submission form. We base our project selections for each issue on contributor photographs. We will review the proposals and ask for additional photographs if needed, to be sent in before the end of March. After the project-selection meeting, we will contact everyone whose project is accepted and ask that it be submitted along with the project paperwork.
You can find the palette for the issue here.
Proposals for projects and articles due: 03/29/2021
Photographs of projects due: 05/31/2021
Article text and photographs due: 05/31/2021
Physical projects with paperwork due: 07/05/2021
If you would like to get a head start on the paperwork, here is what you need: Please use our Easy Weaving with Little Looms submission form for proposals. Submission guidelines can be found here.
Please use the address below for inquiries that won't fit into our submission form. Please contact us and ask for a physical address to send any pieces of your proposal that cannot be emailed.
Editorial email: [email protected]
We are looking forward to seeing your proposals for projects inspired by new beginnings and we hope you're looking forward to more issues of Little Looms every year.
Happy Weaving!
Christina