Coming up with themes for 4 issues a year of Easy Weaving with Little Looms isn't always easy. If I want a technical issue, I've got to make sure that the technique applies to all the major small-loom types. Lace seems nice as a theme, for example, unless you're an inkle weaver. Sometimes when the inspiration does hit, it comes in the form of a song, as in this Fall 2023 issue, which got its inspiration from the Motown classic, "It Takes Two."
You can thank Marvin Gaye and Kim Weston for this issue chock full of clever combinations of all varieties. Our designers took the theme and ran with it in creative and diverse ways. For example, Rebecca Fox wanted to show how different ice dyeing looks when done on plain weave versus woven shibori with her Frosty Ice-Dyed Scarves. (Don't know how to ice dye? Rebecca also wrote an article about her approach to this cool dye technique—it's easier than you might think!)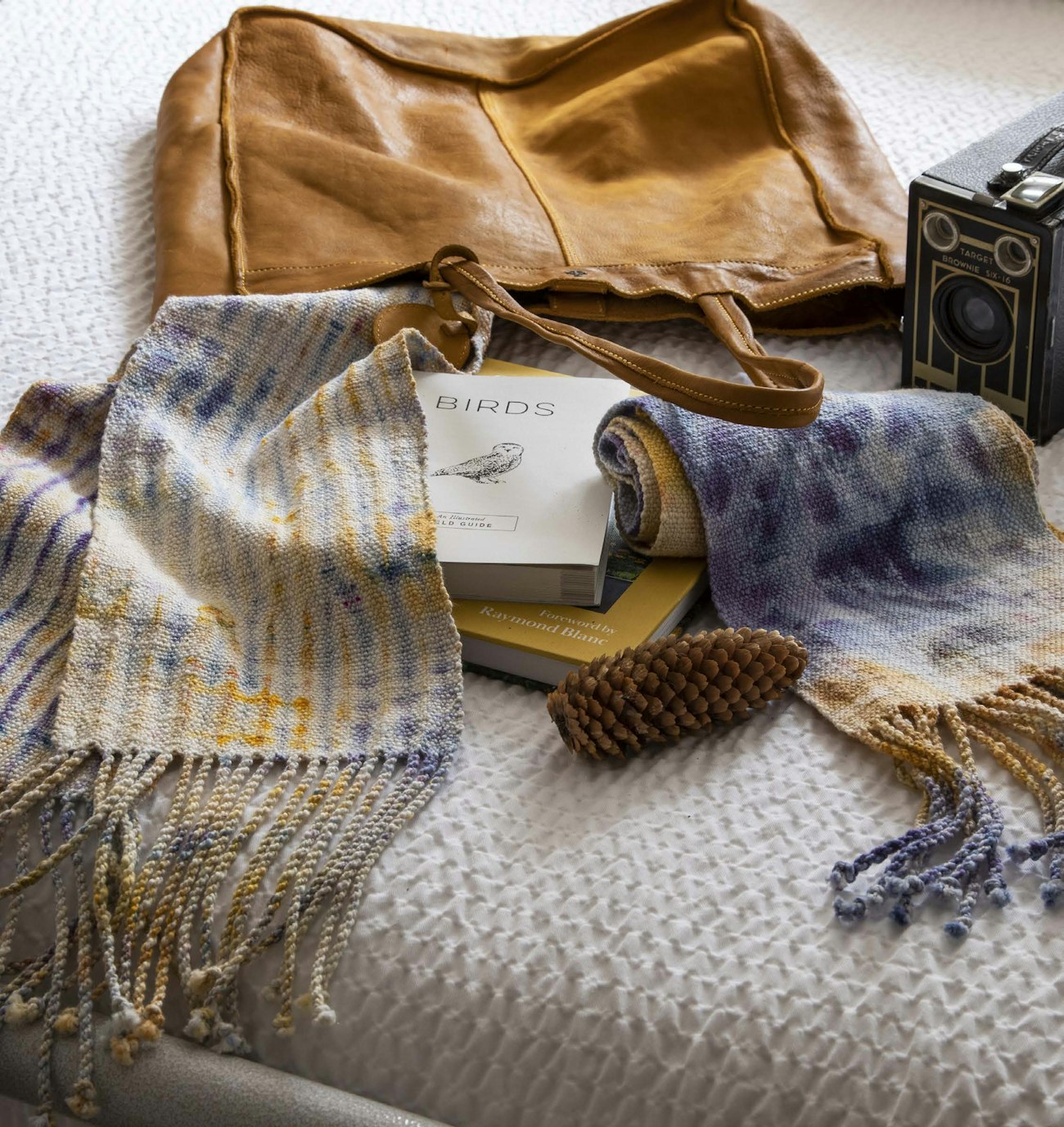 Frosty Ice-Dyed Scarves by Rebecca Fox
For her project, Malynda Allen took the term mix and match and ran with it. She wove 3 towels and 3 hot pads on one warp using different techniques and different weft colors before finishing them off with a coordinating inkle-woven tab. The result is a set of 6 that goes together perfectly without matching exactly.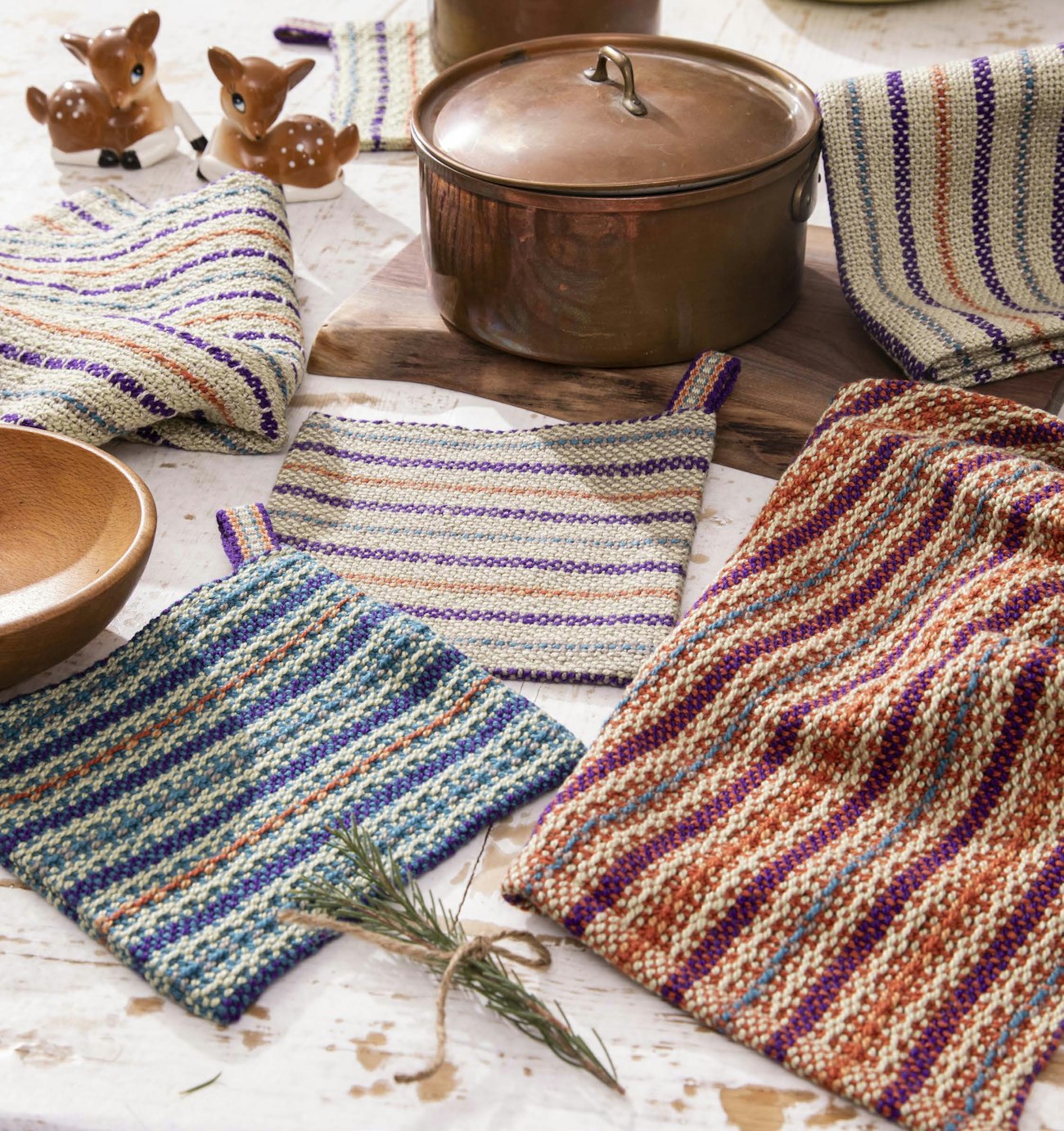 Mix-and-Match Kitchen Set by Malynda Allen
While the projects are absolutely worth the price of admission on their own, the articles are equally as good. In his second tablet-weaving how-to, John Mullarkey shows you how to get two (or more!) designs out of one threading. And before she started weaving on pin looms, Florencia Campos Correa accumulated a yarn stash of fine yarns, so she figured out ways to turn her thin threads into lovely, thick, pin-loom-ready yarns. Though her article showcases how she uses these yarns on pin looms, I'd imagine these same techniques would work incredibly well for rigid-heddle weavers, too.
I could go on and on about the excerpt from Emily Nicolaides's fantastic new book Amazing Circular Weaving and Rosalie Neilson's brief history of kumihimo (followed by instructions for braiding your own bands), but I think you should really just check it out for yourself. I hope it inspires you to weave something wonderful and maybe try out a new technique or two.
Happy Weaving!
Christina