Sometimes when we are sent a project for Easy Weaving with Little Looms, the designer can't choose just one colorway and sends us several to choose from. Occasionally we can publish most or all of the options, but sometimes we just don't have room—which is what happened with Jack's Shoulder Bag in the Winter 2023 issue.
The designer, Robin Lynde, warned me that she would be sending four bags. What I didn't know was that they would all be gorgeous, and I'd have a tough time choosing which would be "the one." In the end, I went with the one all in shades of yellow—a palette fitting for a story with a golden treasure.
Fortunately, I opted to photograph the other three bags and have the alternative colorways and patterns written up, even if they couldn't appear in the magazine. Instead, as part of this Little Looms Subscriber exclusive, I'll be giving subscribers all the alternative warp color orders! If you're not a subscriber, you can find out more information about subscriptions here. Not only do you regularly get access to subscriber-only exclusives (including all the ones previously released), but you also get digital access to all back issues of Easy Weaving with Little Looms.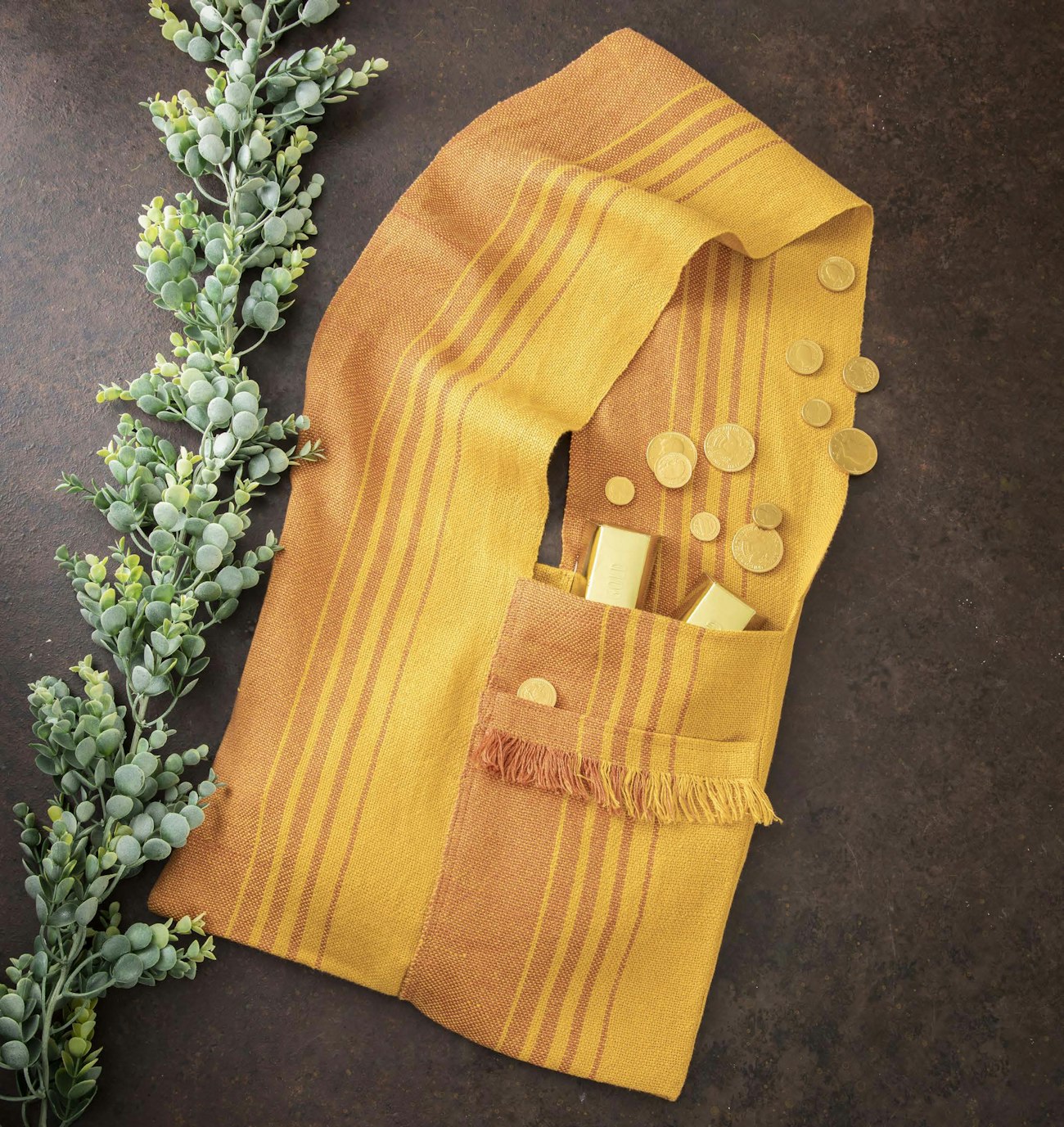 For the magazine, we opted for the golden colorway.
Now back to warp color orders.