Few activities give me as much joy as reading. Each day I look forward to the hour before I turn off the light to go to sleep, which I've designated for reading. I snuggle up under a nice blanket, drink some spiced herbal tea, and lose myself for a while. Such is the power of books to enchant and spirit us away to new worlds. My love of books inspired the theme for the Winter 2022 issue of Easy Weaving with Little Looms, which is chock-full of projects sure to delight bibliophiles and casual readers alike.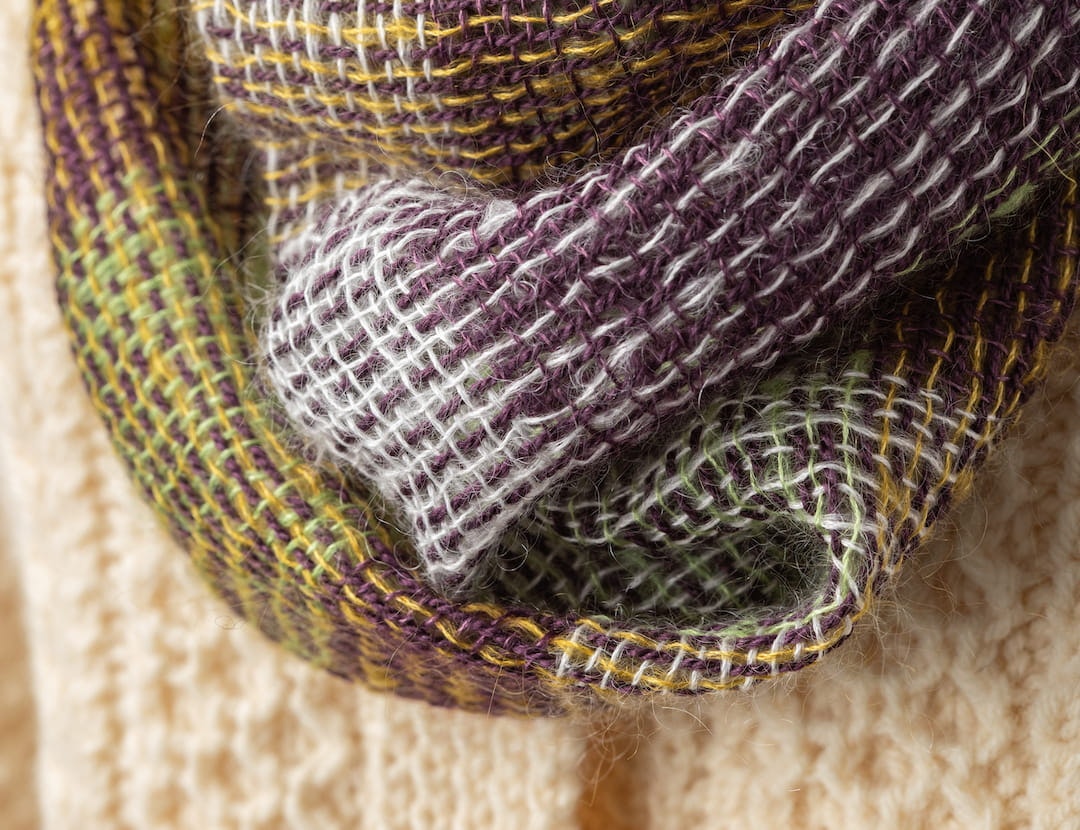 Close up of Sara Goldenberg White's Incense and Sensibility Cowl.
As with every issue of Little Looms, I'm delighted by the ways designers chose to interpret the theme. We, of course, have weavers who found literal inspiration in books, such as Angela Tong, whose Little Prince Scarf (shown at top) looks like it was pulled from the pages of Antoine de Saint-Exupéry's beloved book. Others looked to the physical books themselves, as Sara Goldenberg White did when she used the colorful cover of Sonali Dev's delightful Incense and Sensibility for her similarly named cowl.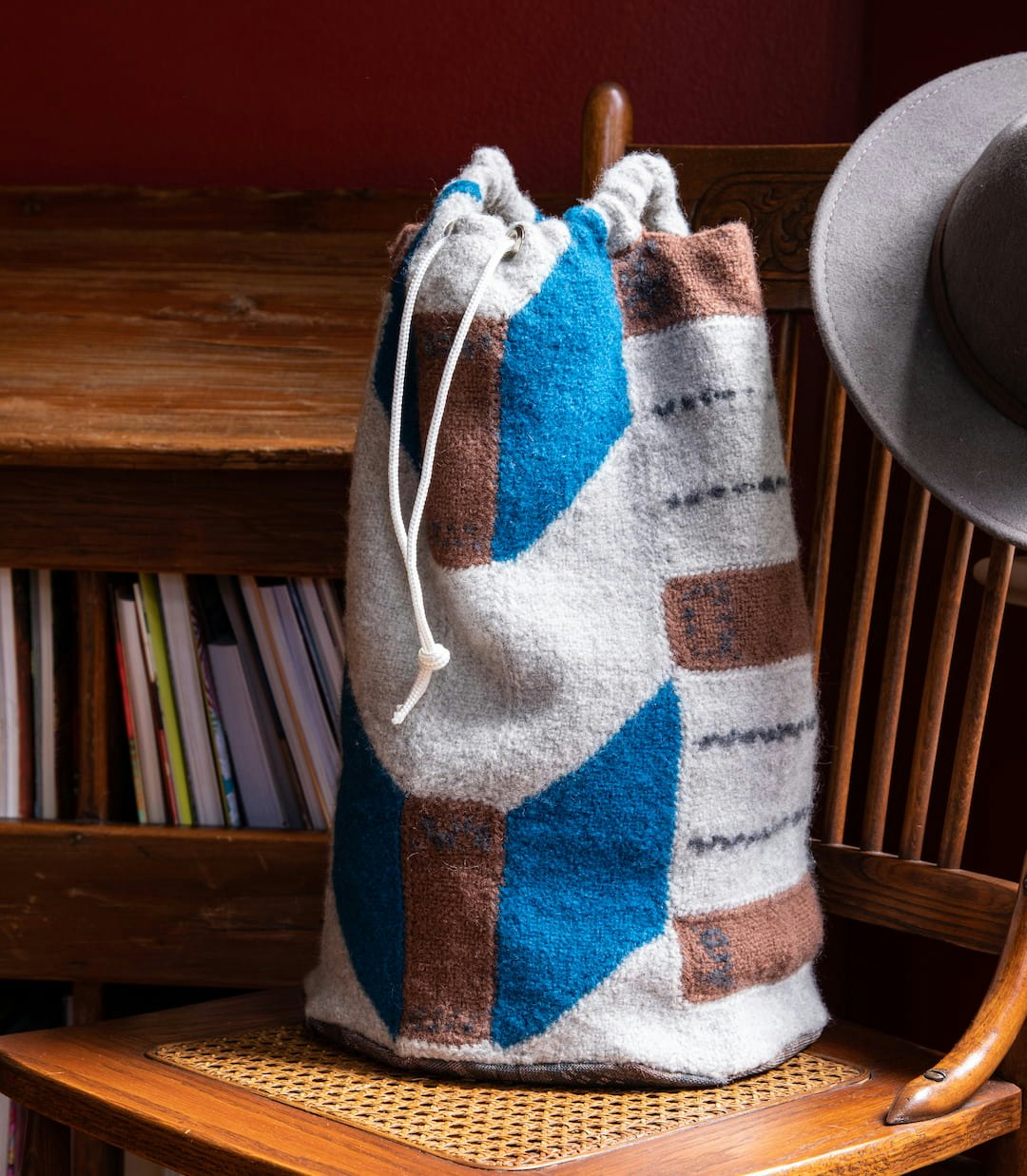 Margaret Stump's Library Book Bag.
Then, of course, there are the projects for readers. Margaret Stump gives us an incredible pin-loom tote bag covered in book motifs, perfect for trips to the library or your favorite local bookstore. Marieke Kranenburg used tablet weaving to whip up her Spectacular Spectacle Pouch to keep your reading glasses safe and snug when not in use.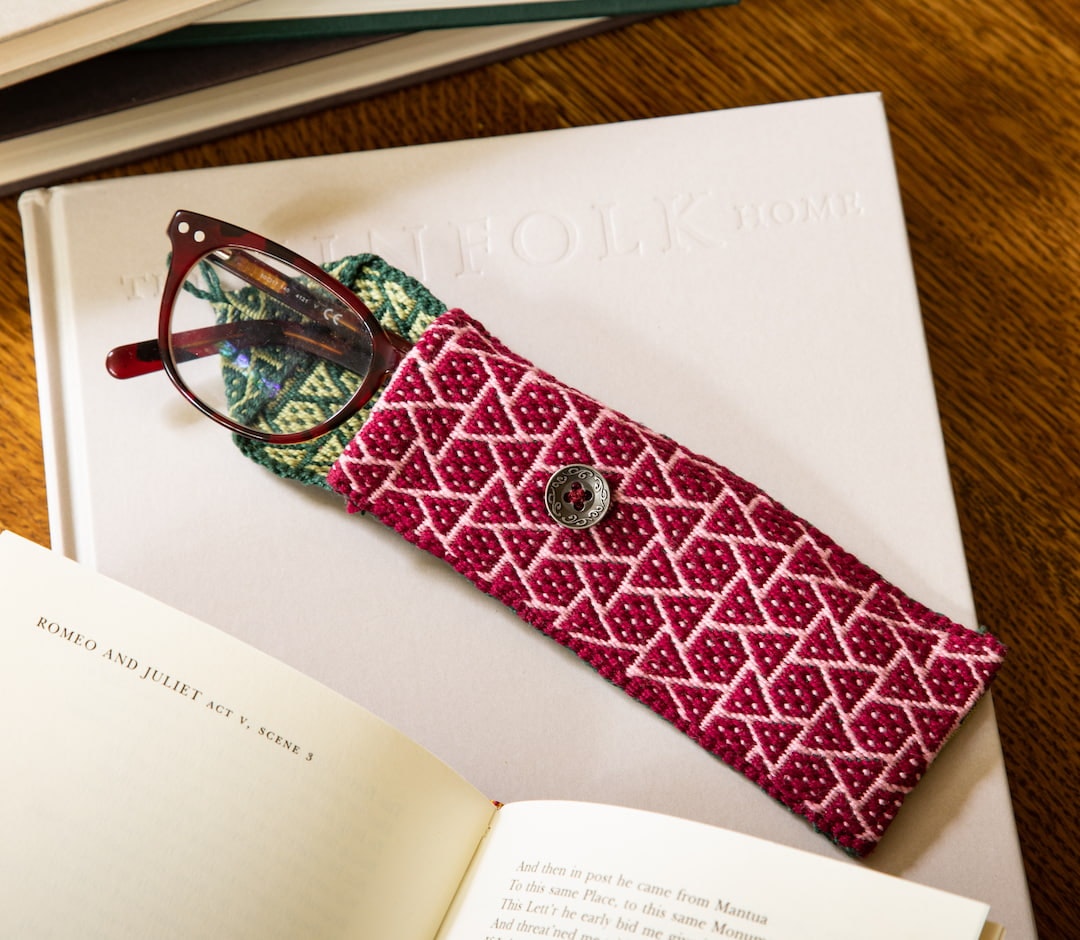 Marieke Kranenburg's Spectacular Spectacle Pouch.
We also have 2 projects that combine weaving and writing. In her Charlotte's Bands, Sara C. Bixler takes a cue from the fictional spider as she writes out "Humble" and "Some Pig!" alongside a sweet little spider motif. For her Follow Your Star Bookmarks, Alison Irwin uses pebble weave to create fanciful lettering and stars on her bands.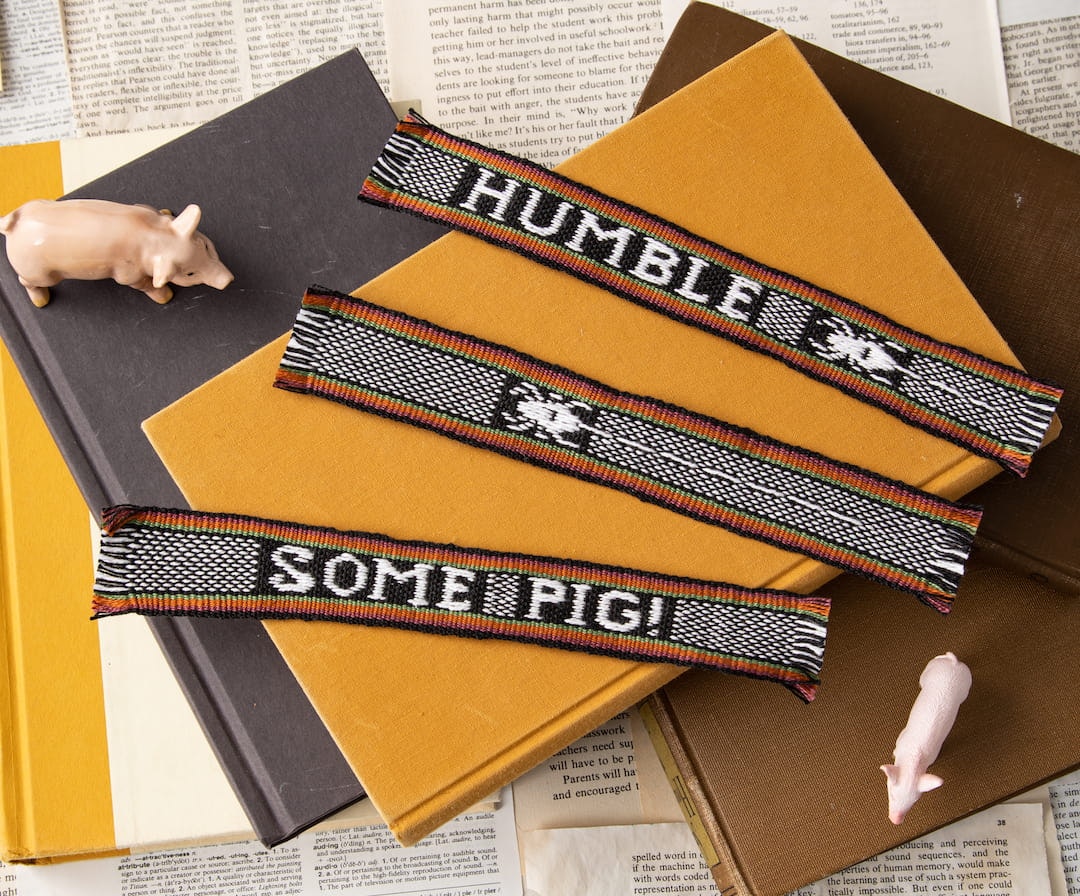 Sara C. Bixler's Charlotte's Bands.
Along with these lovely literary weavings, we also have our usual selection of articles about technique and design. Learn from Jennifer Chapman how to use continuous-strand weaving to weave different shapes on a single pin loom and get the scoop on pick-up sticks from Sienna Bosch. In her latest Tapestry Talk, Tommye McClure Scanlin discusses Hatching, and Tammy Bast takes us behind the design of her Lord of the Rings–inspired Elven Cloak.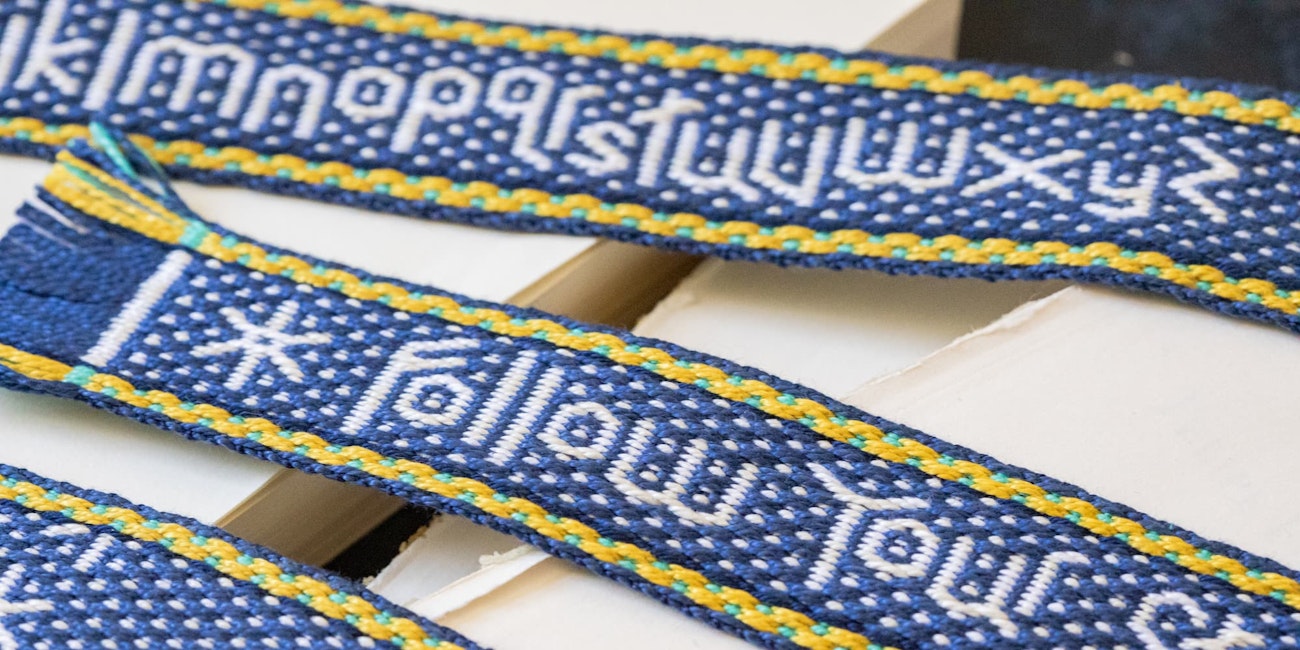 Alison Irwin's Follow Your Star Bookmarks.
I had so much fun editing this issue. Not only do I have a whole slew of new projects to add to my "to-weave" list, I also have a few more titles to add to my "to-read" queue. Maybe I'll grab an audio book from my local library and listen while I weave. What could be better?
Happy Weaving (and Reading),
Christina