I know it's such a cliché thing to say, but I cannot believe 2022 is almost over. It seems to me the year zoomed by even faster than normal—of course, that could be because Easy Weaving with Little Looms had the busiest year ever. This marked the first calendar year we put out 4 issues of the magazine, which was an adventure for everyone. Sometimes it was amazing, sometimes it was terrifying, but looking through the issues, all I can see are the beautiful projects and thoughtful articles.
To go along with our new quarterly status, we launched our new website (and by "we" I mean our amazing tech team who did all the real work) and more recently our brand-new digital library (also courtesy of our tech team). I can't believe this all happened in the span of 365 days, and I'm so grateful to everyone who helped make it happen.
The people we can't do this without are the same people we do this for: you, our readers. We would not have been able to go from a once-a-year special magazine to a quarterly subscription without a passionate readership who have supported each and every issue.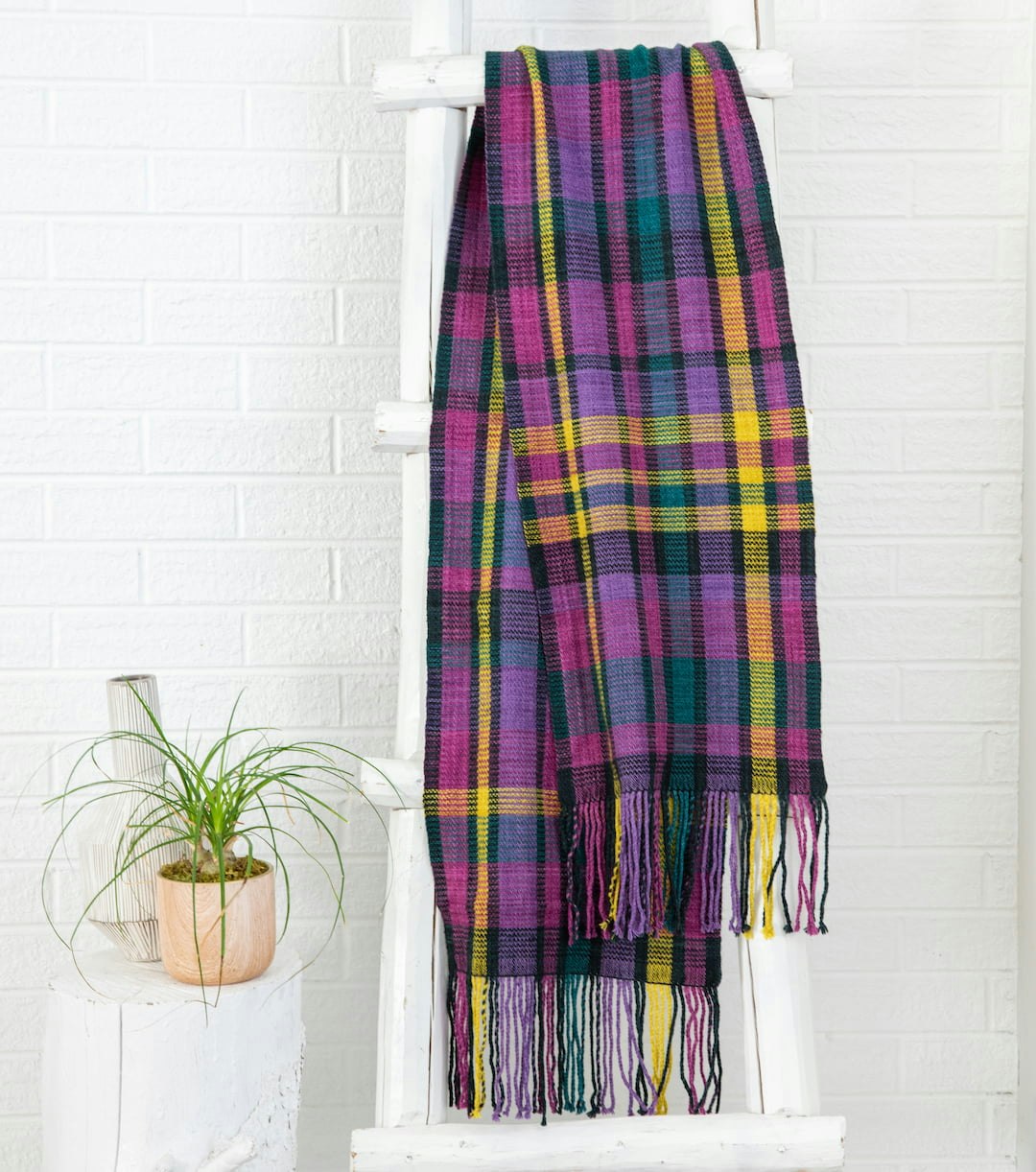 As a thank-you to you, our readers, we're giving away a free pattern for the beautiful Jewel Scarf by Tammy Bast from the Spring 2022 issue. The soft and cozy merino wool will keep you warm for the rest of winter, while the bright color palette will make this scarf a top choice during the chilly days of early spring. The scarf is a rigid-heddle project and requires 2 heddles.
You can find the pattern in the new Little Looms Library, so all you need to do is create a free account if you haven't done so already. From there you can access this and other free projects. (If you're a subscriber to Easy Weaving with Little Looms, you'll have access to even more goodies!)
Thank you again for all your support for Easy Weaving with Little Looms this year—I can't wait to see what 2023 holds!
Happy Weaving,
Christina