As the editor of Easy Weaving with Little Looms, I'm always looking for new or different ways to embellish weaving and add a little something extra to plain weave. One of my favorite new-to-me techniques of the moment is the catenpile technique. Coined by Jessica Lambert, catenpile is a method for creating surface designs, simple or elaborate, using the weft.
The potential design possibilities with this technique are innumerable—so long as you can plot it on a grid of the warp and weft, you can make it happen—and perhaps even more excitingly, catenpile isn't a complicated or complex technique. It can be done on-loom as you weave, and while it's a couple of extra steps on top of weaving, it's not more complicated than other hand-manipulation techniques.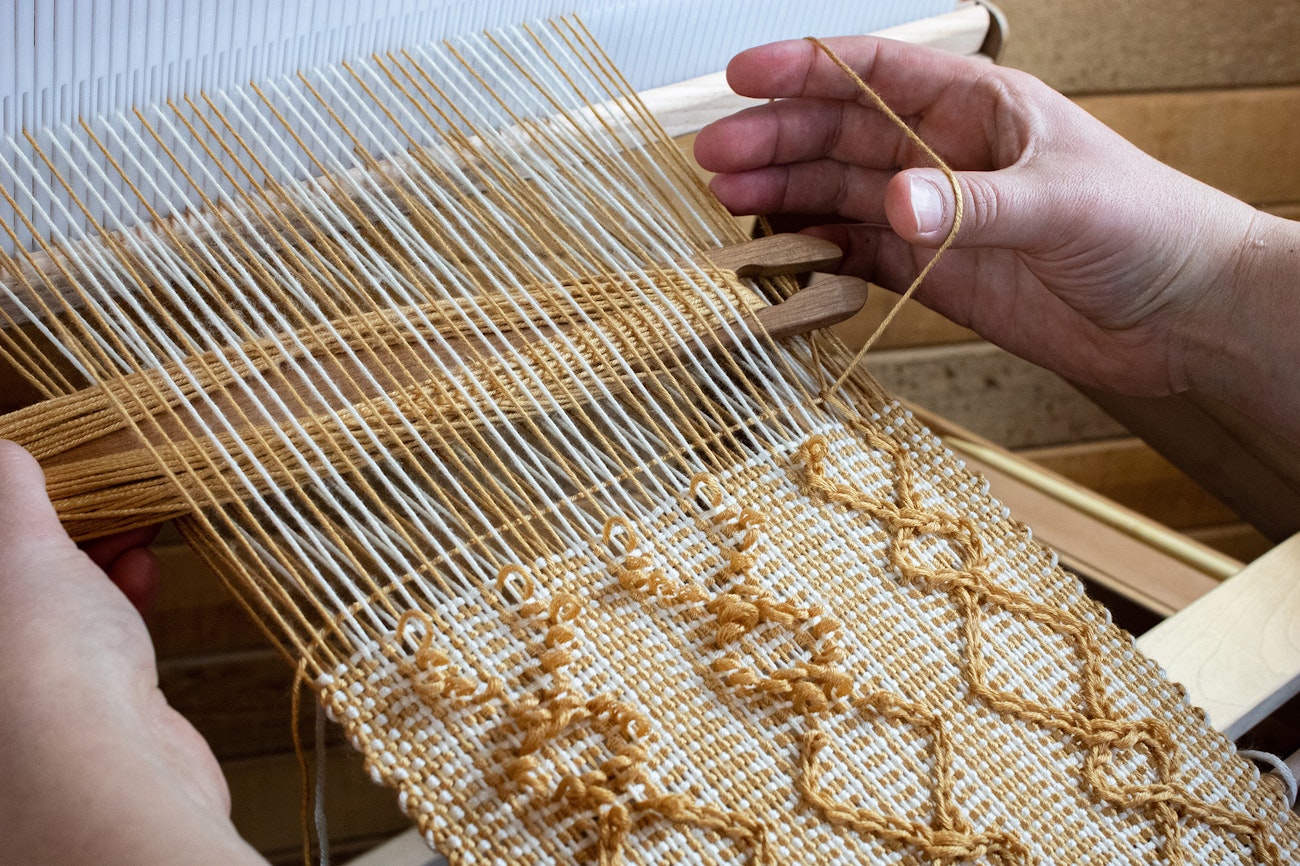 Jessica demonstrating a step in the catenpile weaving process. Photo by Jessica Lambert
Of course, what really matters is the final product. I think if you'll take a look at Jessica's Arabesque Runner in the photo at top, you'll agree that catenpile is a technique worth exploring further.