Autumn has finally arrived in my little part of New Mexico. The days are noticeably cooler, which means I've had the opportunity to go on a lunchtime walk or two. I always keep my eye out for prickly pear this time of year because the fruits, also known as tuna, turn deep, dark purple. Seeing the prickly pears this year, I was reminded of a project we had back in the Summer 2020 issue, the gorgeous Tunas in the Night runner by Mariellen Boss. I realized for the first time that this runner, though it might not appear so at first glance, is a fall-themed project.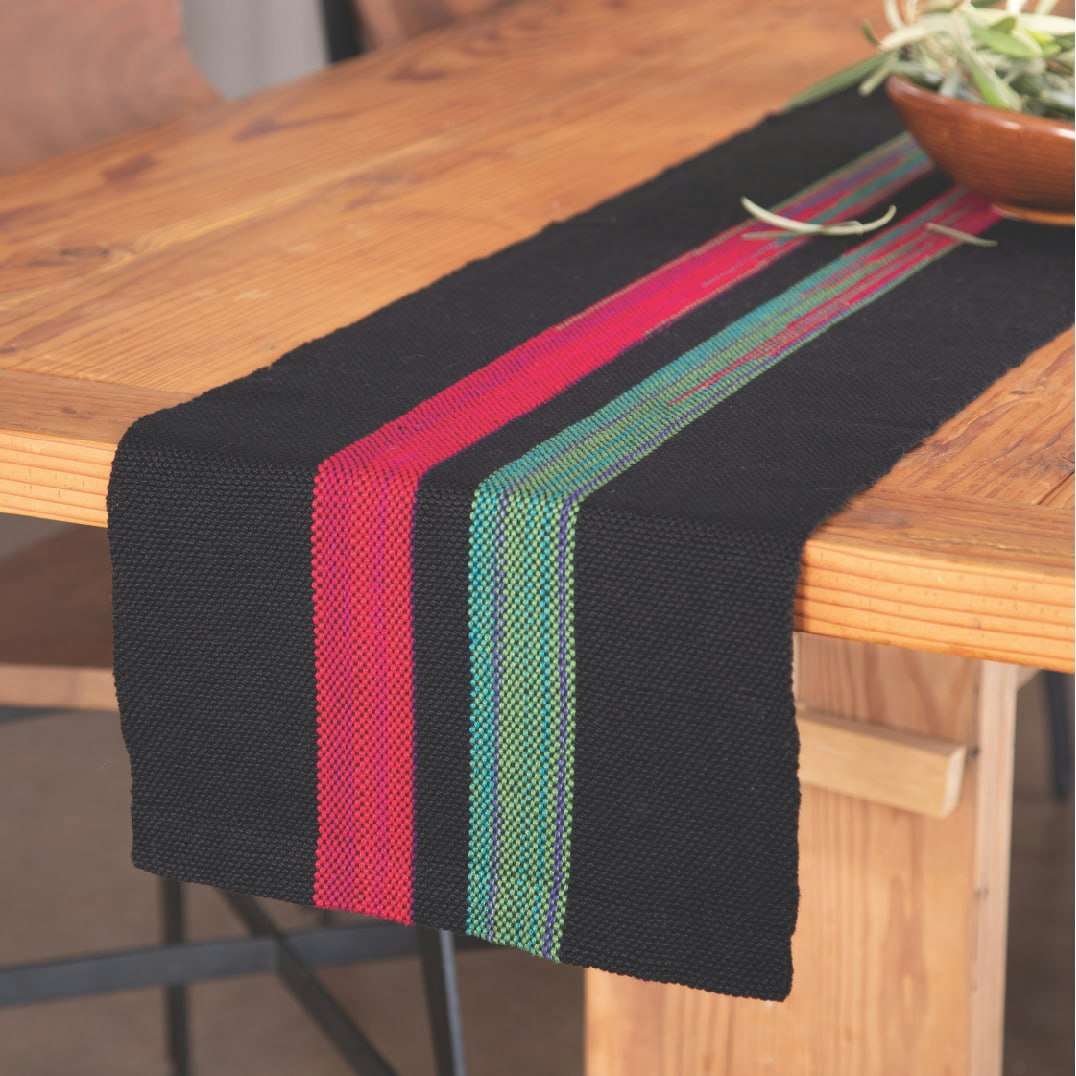 The Tunas in the Night Runner by Mariellen Boss was inspired by the prickly pear fruit (also known as tuna) which ripens and is harvested in the autumn.
As I looked further through the issue, I realized it was chock-full of unintentionally perfect fall projects. Take Jodi Ybarra's Tarahumara Corn Towels. For those who don't know what Tarahumara corn is, it's a type of colorful flint corn—the kind you find in stores next to pumpkins throughout autumn. Now, of course, I'm imagining how beautiful these towels would be in a bowl with some flint corn and maybe a mini pumpkin or two. So beautiful, so autumnal.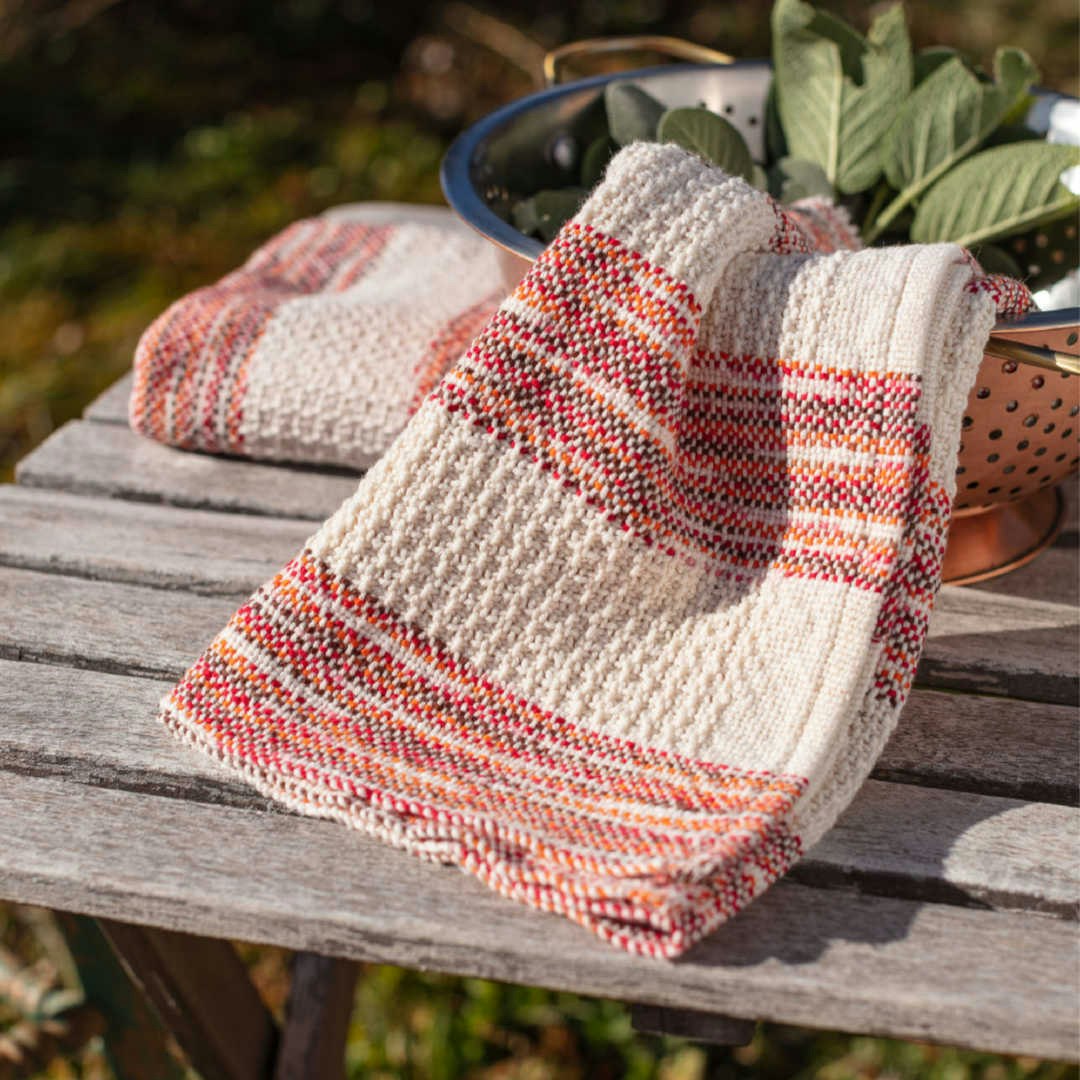 Jodi's flint-corn inspired towels.
Next is the cover project, Gabi van Tassell's Indian Blanket Flower Afghan, shown in the photo at top. Not only are the colors perfect for fall, but the blanket is ideal for a cozy evening spent reading on the couch.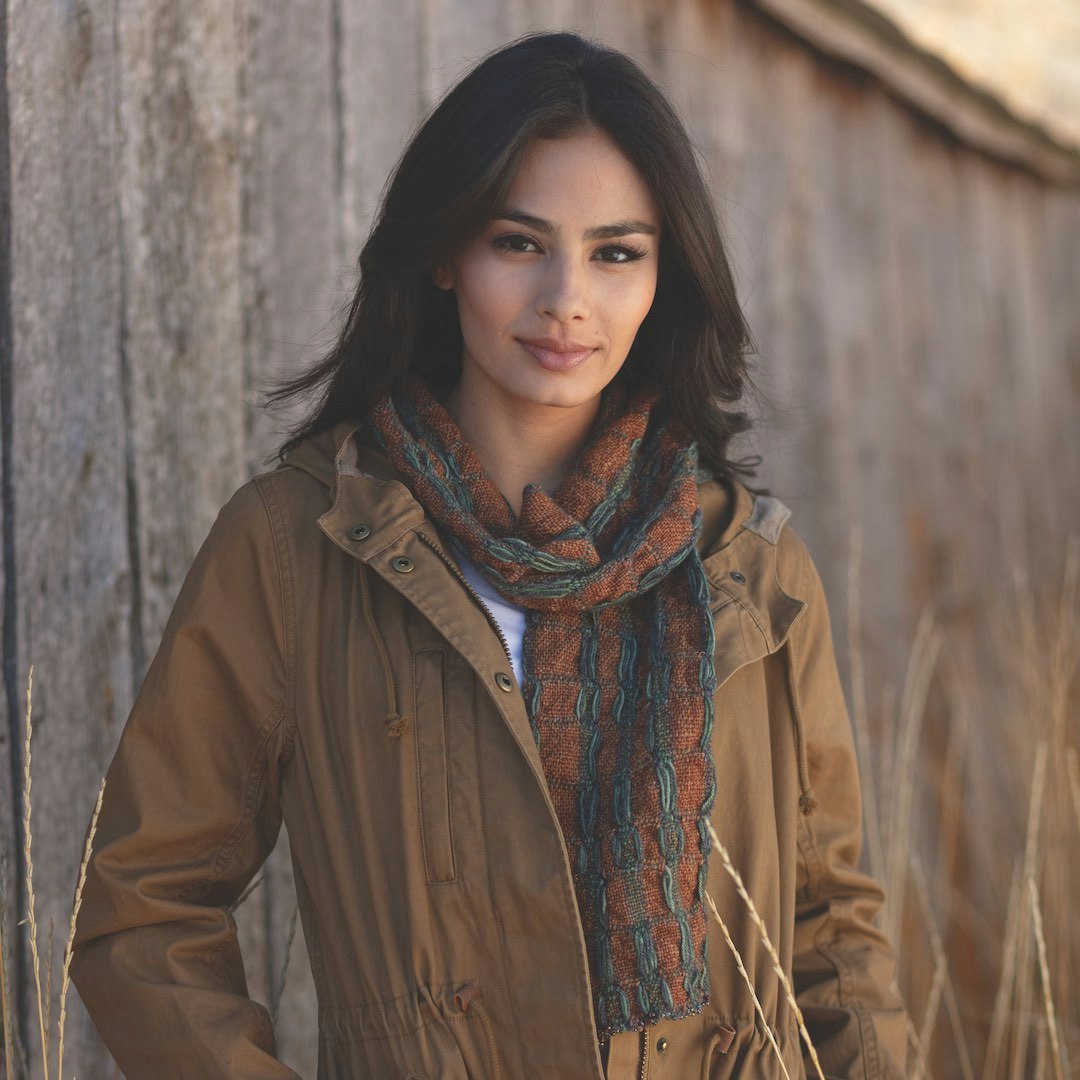 This Copper Ray Scarf pairs well with just about any autumnal ensemble.
Stephanie Flynn Sokolov's Copper Ray Scarf, with its reddish-brownish-orange framed by dusty green, looks like a forest in autumn as the leaves change color so any nearby pine trees pop out just that much more. Fabulous!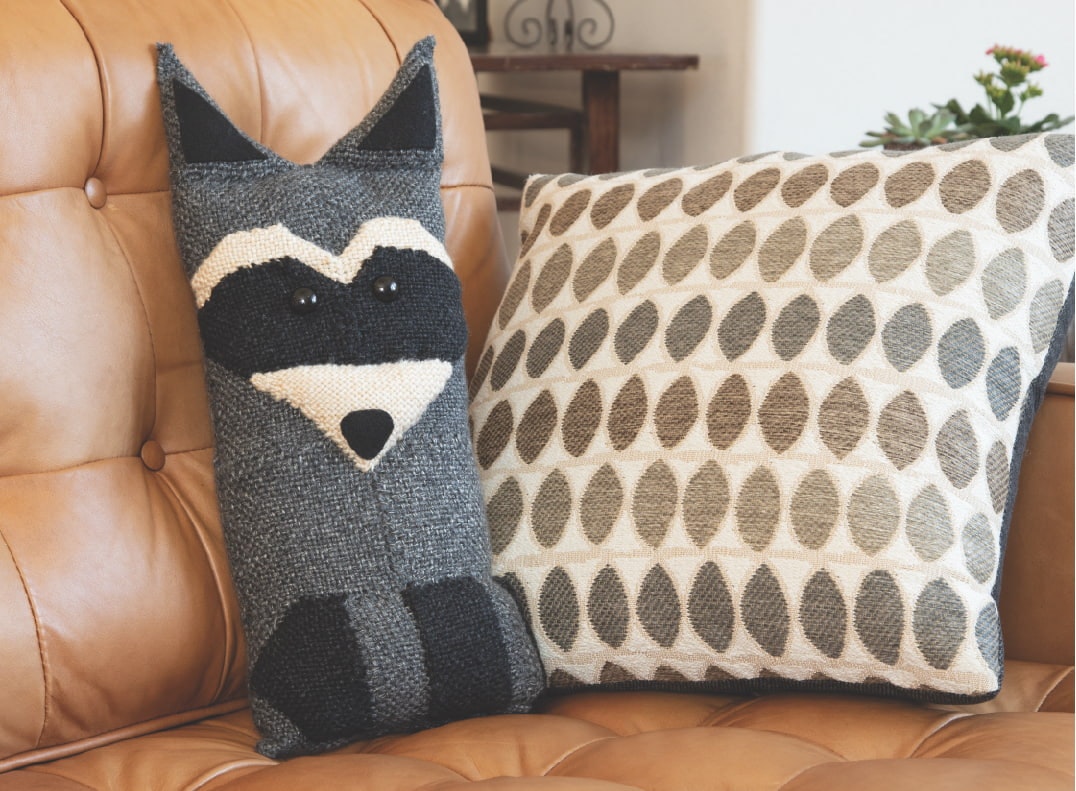 The Bandit by Deborah Bagley.
As a connoisseur of both children's books and fashion, I can tell you certain animals go with certain seasons. Why? I don't know, but the verdict seems to say that foxes, hedgehogs, and racoons are all autumn animals, making this wonderful pin-loom-woven pillow by Deborah Bagley a certified fall project.
I could go on (and perhaps in a later post I will). So many other projects perfect for fall fill this issue. If you're ready to celebrate autumn (I know I am!), I suggest pulling out a copy of Easy Weaving with Little Looms Summer 2020 and weaving up something wonderful.
Happy Weaving!
Christina