When I first learned about bandweaving, I thought handwoven bands were incredible and beautiful. So much detail and patterning was possible whether you used weaving tablets, a pick-up stick (or two), and/or string heddles. Then I started to wonder: What can you do with all those bands? After 11 years in the world of weaving, I've learned many uses for inkle- and tablet-woven bands.
First are the obvious types of projects. Key fobs are a perfect first project for a handwoven band. They require very little in the way of sewing expertise or hardware, and most if not all of what you need can be found at your favorite fabric or craft store. Then of course, there are the other classic uses of bands: guitar straps, camera straps, and belts for the humans; collars and leashes for our furry friends. Less obvious, but equally simple, projects include shoelaces, plant hangers, and yoga straps.
Laia Robichaux's Fiddler on the Beach Camera Strap from the Spring 2022 issue. Photo by Matt Graves
Woven bands are also a great way to take other types of handwoven or handmade projects to a higher level. I love a handwoven towel, but when you take a handwoven towel and add a coordinated inkle band, I practically swoon. The same can be said for inkle bands used on aprons and bags.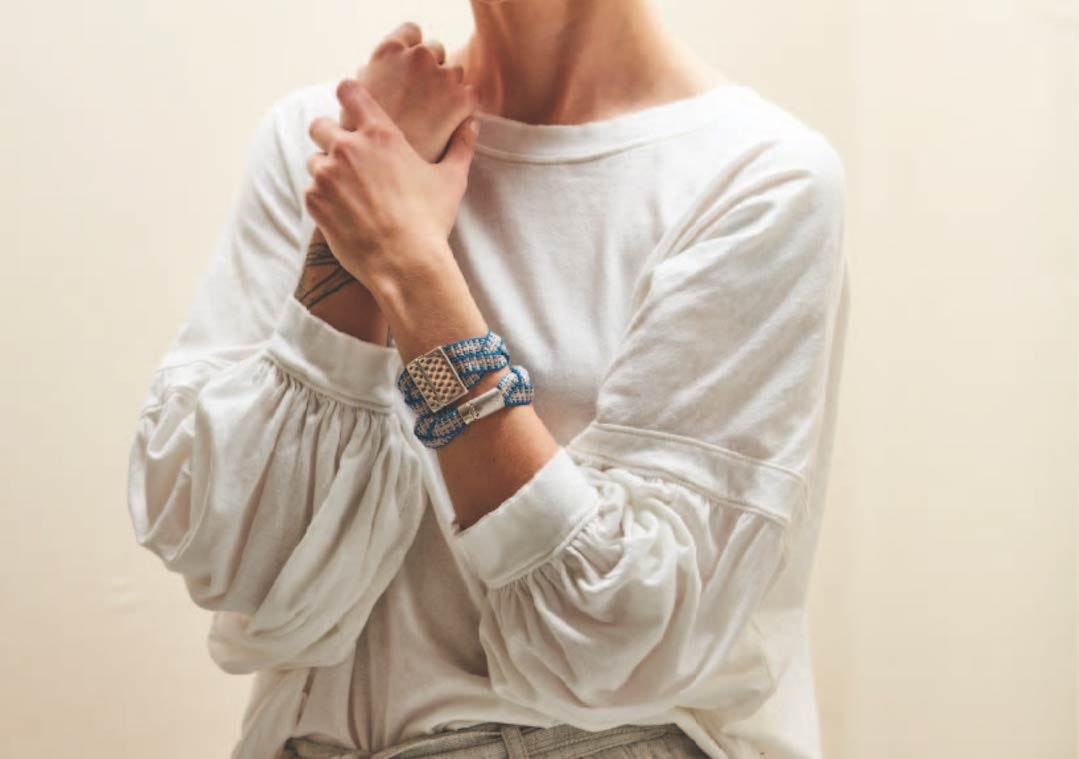 Jennifer B. Williams' Braided in Eternity Bracelets. Photo by George Boe
Of course, there have been a few Easy Weaving with Little Looms projects through the years that have made me say, "Hey, wait, you can do that with a handwoven band?" The first was Jennifer B. Williams' Braided in Eternity Bracelets from the 2018 issue and shown above. These bracelets were exquisitely woven, beautifully finished, and just so thoughtful from start to finish. The next year, Jennifer surprised me again with her just too-much-fun Tropical Sands Flip-Flops. The idea of using handwoven bands to create a set of flip-flops to perfectly match your bathing suit or favorite beach bag? Genius!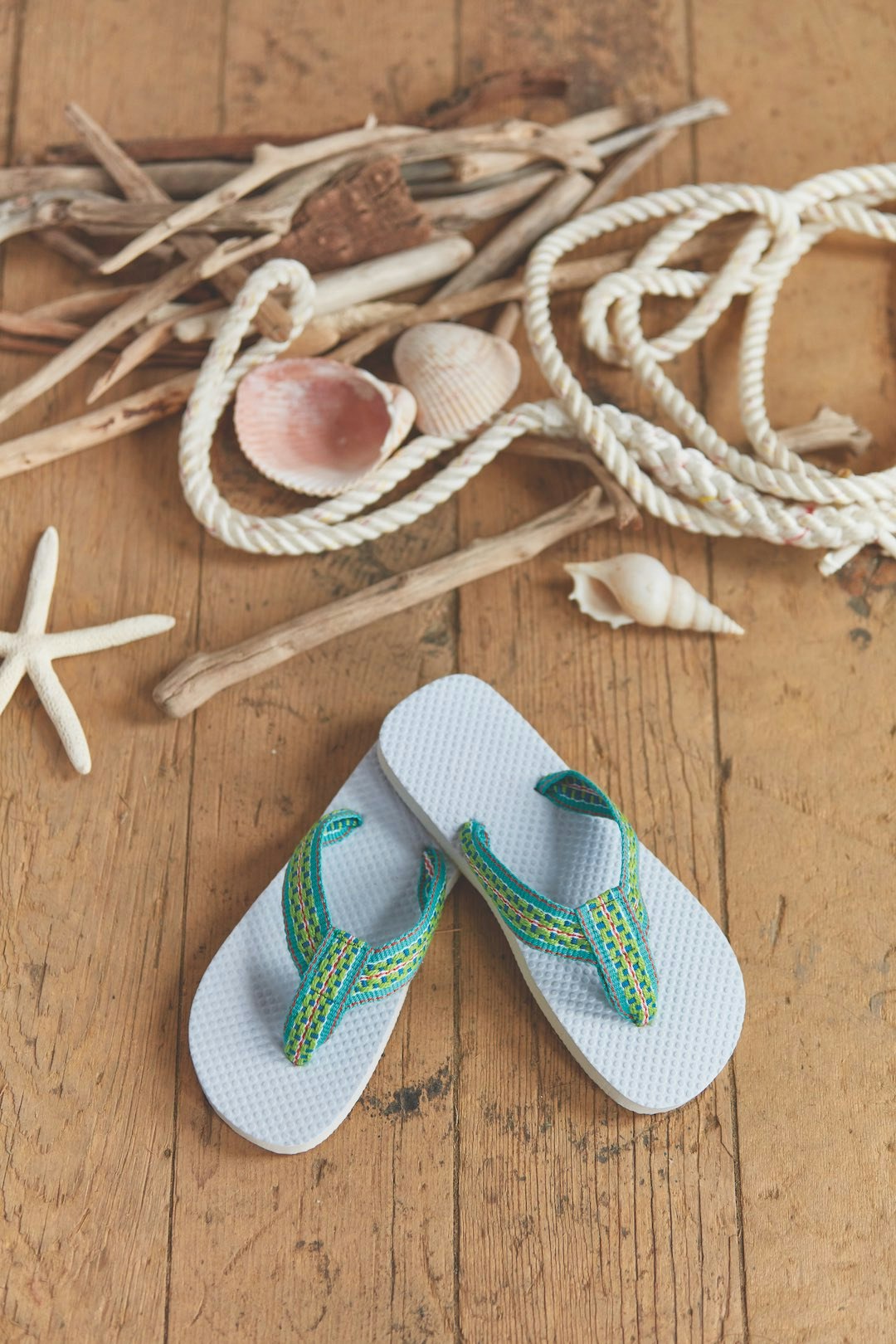 Jennifer B. Williams' Tropical Seas Flip-Flops from the Summer 2019 Easy Weaving with Little Looms. Photo by George Boe
The most recent project to expand my mind when it comes to the possibility of inkle bands is Julie Beers' incredible inkle bags (shown at top). After realizing she'd built up quite the stash of inkle bands, Julie knew she needed to put her bands to good use. Using a combination of sewing and fusible interfacing to keep the bands together, Julie created fabric perfect for creating an extra-sturdy bag. The result is incredible, and while this isn't a project, Julie gives details on how she constructs these awesome bags. Meanwhile, I'm dreaming of a purse, wallet, and key fob set all made from matching inkle bands.
Bandweavers really and truly are an incredible and imaginative lot, and I am constantly in awe of the clever ways they find to create beautiful and useful pieces with their bands. And the next time a new weaver asks me what people actually do with their handwoven bands, I'll answer: Anything they want.
Want to learn how to weave incredible bands on your inkle loom? You can at our upcoming February retreat Weave Together with Handwoven. There you can take classes with bandweavers John Mullarkey and Angela K. Schneider. Between Angela's Intro to Inkle class and John's tablet weaving workshops, you'll learn two ways to weave beautiful bands. We even provide the looms so you don't need to worry. Find out more about the retreat here.
Happy Weaving!
Christina