Every once in a while, as you're perusing projects in Easy Weaving with Little Looms you might notice one that requires a variable-dent reed. While these pieces of weaving equipment are becoming more popular with rigid-heddle weavers, we realize not everyone owns one much less knows what they are, so here's a brief primer on variable-dent reeds, what they are, and how they differ brand-to-brand.
A variable-dent reed is a rigid heddle with removable sections that come in a variety of dent-per-inch (dpi). These sections can be mixed and matched and rearranged within the rigid heddle to allow you to weave a piece of cloth with multiple setts. Some weavers like to use variable-dent reeds to weave with a variety of different sizes of yarn within a single project or to change up the density of the cloth without changing the yarn.
How do you use these heddles when weaving? For her Aerial Scarf (shown at top) from the Spring 2023 issue, Yvonne Ellsworth alternated 8- and 12-dent pieces across her warp and then used the same warp yarn throughout her scarf. Doing so gives the scarf a crammed-and-spaced look without any special threading diagrams or areas of warp where you have several threads acting as one end.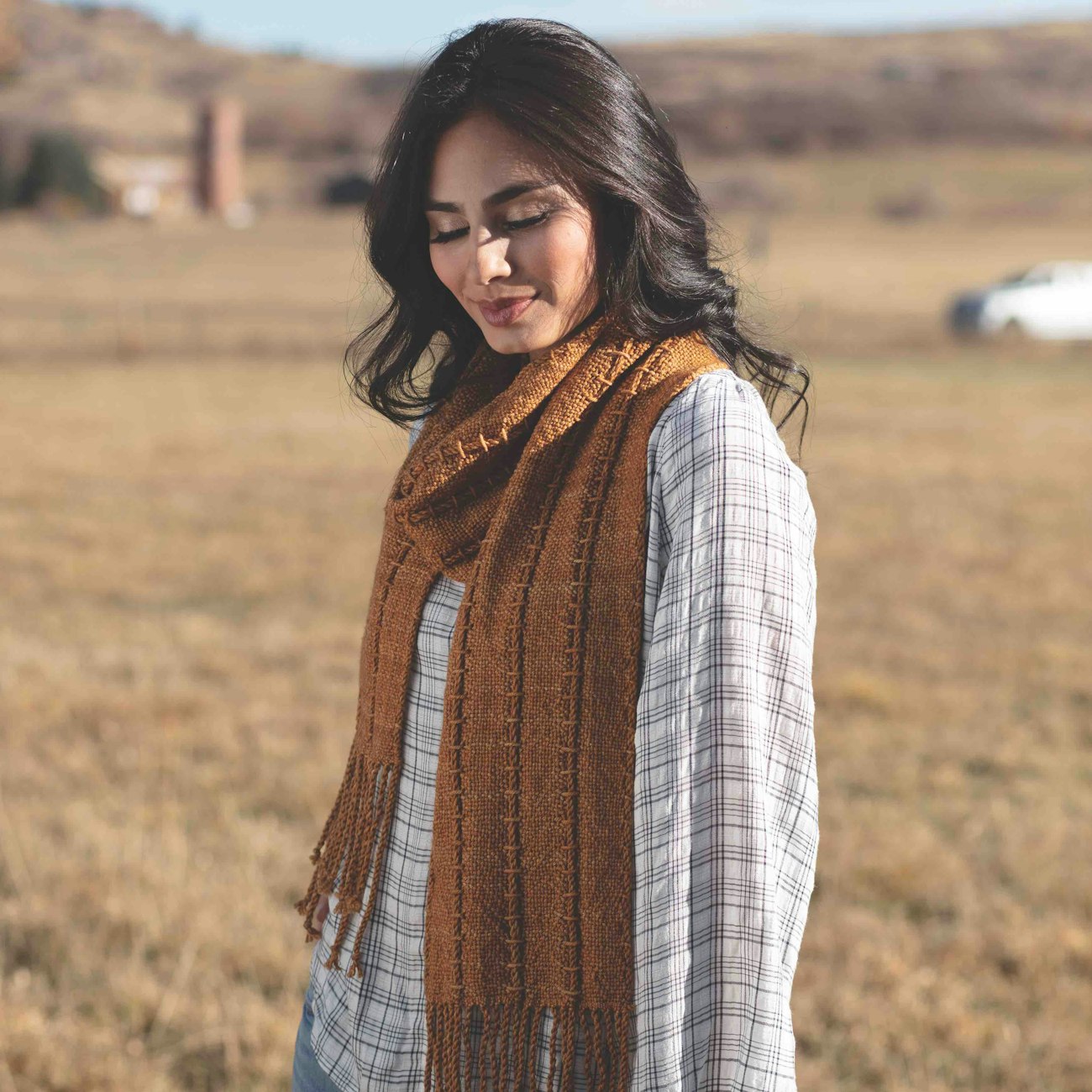 Goldmine Scarf by Judy Pagels. Photo credit: George Boe
In her Goldmine Scarf in the Summer 2020 issue, Judy Pagels took 4 sections of reed with the same sett and spaced them with about 1/8" between the sections. In that 1/8" space, Judy threaded a thicker rope she'd made using her warp yarn, and the finished result is a fabulous scarf with thick areas of interest.
Several manufacturers make variable-dent reeds including Schacht, Ashford, and Kromski. While they all follow the same basic premise, they do have differences.
The Schacht Variable Dent Reed comes with sections in four different setts—5 dpi, 8 dpi, 10 dpi, and 12 dpi—that are about 2.5" wide. The Ashford Vari Dent Reed comes with sections in six different setts—2.5 dpi, 5 dpi, 7.5 dpi, 10 dpi, 12.5 dpi, and 15 dpi—in two different sizes, 2" and 4" wide. As with the Schacht, the number of each section you receive depends on your reed width.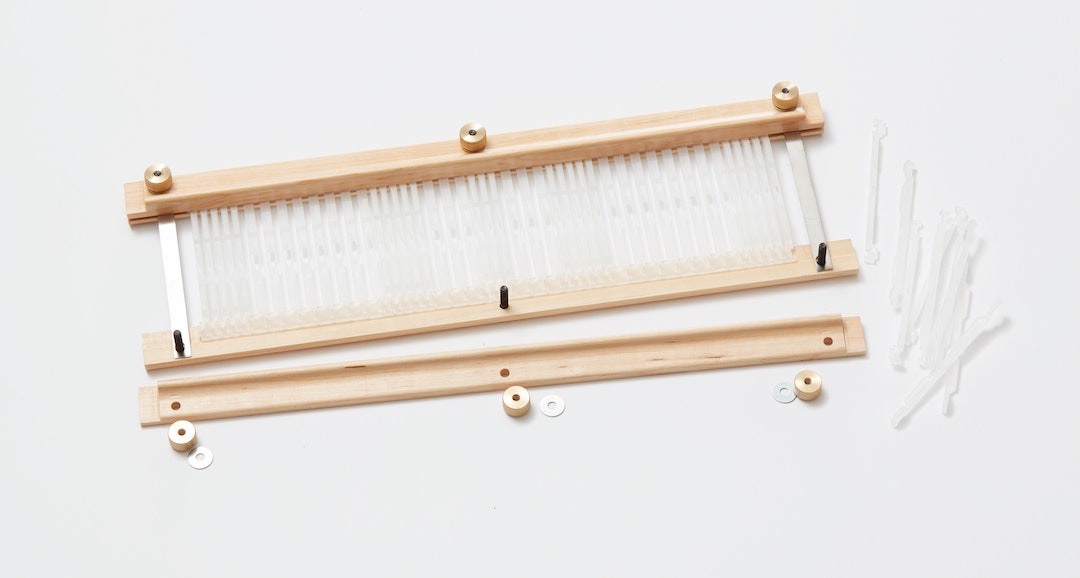 Kromski's Weaver's Choice Heddle. Photo credit: George Boe
Finally, there's the Kromski Weaver's Choice Heddle, shown above. Unlike the other two variable-dent reeds, which have sections of multiple dents to mix and match, the Weaver's Choice allows you to build your reed heddle by heddle. This means the weaver can choose the dent size of each slot and hole for the entire width of a project, which allows more freedom, but also will take more time to set up.
In all three cases, the number of sections of each sett you receive depends on the width of the heddle you need for your loom. These variable-dent reeds will work only on looms of the same brand, so you if you have an Ashford loom, you can't use the Schacht variable-dent reed and vice versa. Also, as with any loom accessory, before ordering, always make certain the variable dent reed you want will work for your specific loom width and type.
Variable-dent reeds in all their forms are just one more tool weavers can use to create beautiful, unique cloth. They're not necessary, but they sure are fun!
Happy Weaving!
Christina