I love the idea of bandweaving, but I don't love the idea of making string heddles. I know, I know. In the grand scheme of things, it doesn't take all that long, but I often have an hour or less of actual free time in a day and want to spend as much of that time weaving as possible. Recently I was reminded of an old tool, the rigid heddle.
I'm not talking about the rigid-heddle loom but rather the traditional bandweaving tool. These heddles look a bit like their rigid-heddle loom counterparts and work in the same sort of way. Warp ends are pulled through slots and holes on the heddle, which is then lifted or lowered to create a shed—no string heddles (or loom!) required. Some heddles even have multiple layers of slots and/or holes so you can warp once and create multiple sheds without pick-up (although you can use pick-up with a rigid heddle as well).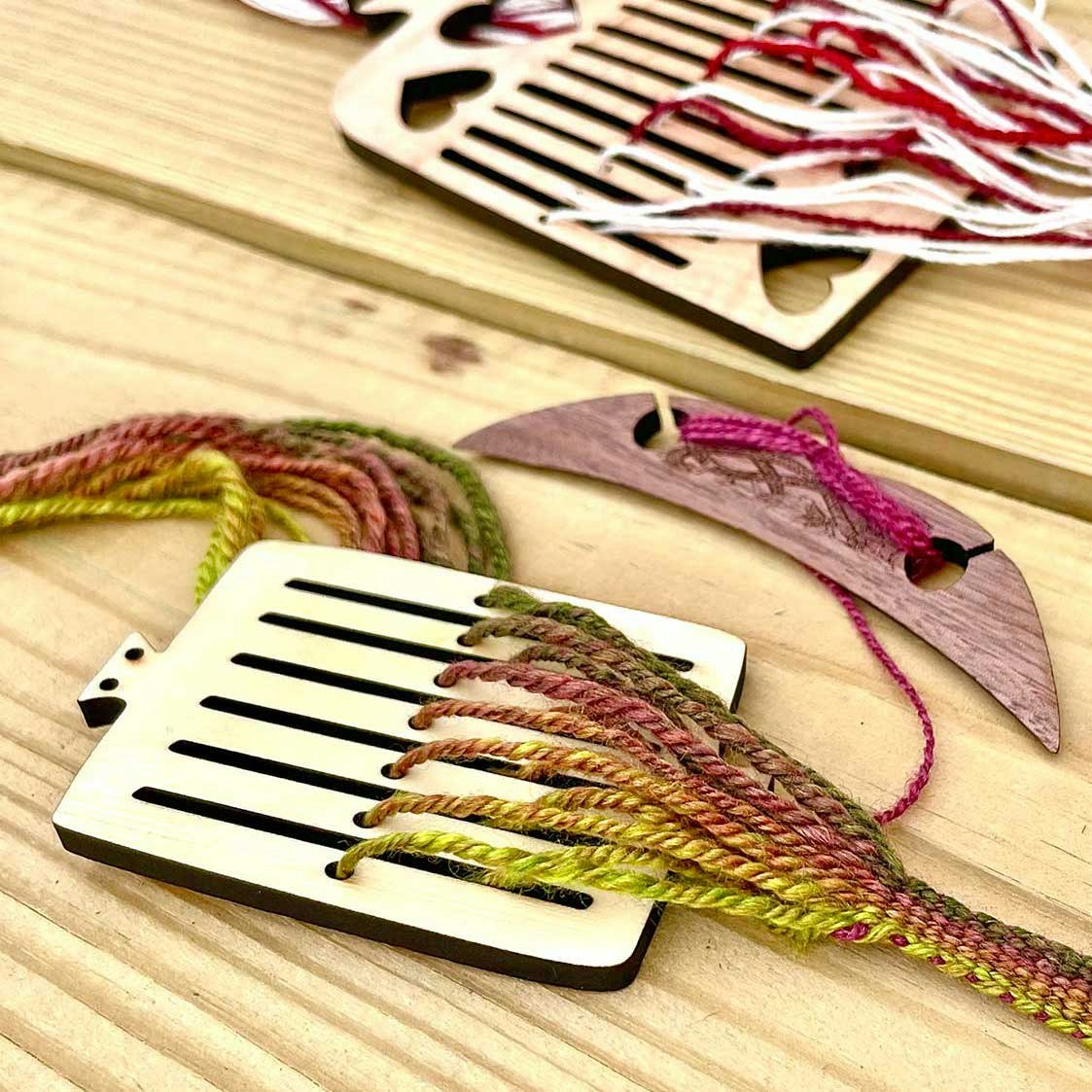 Rigid heddles come in a variety of sizes and styles. Photo credit: Kate Larson
So how exactly do you set up and use one of these handy little heddles? Lucky for all of us, the amazing Kate Larson, editor of our sister magazine Spin Off, recently put out a video explaining how to warp and weave on a rigid heddle. In Backstrap Rigid Heddle Basics, Kate shows you how she uses her rigid heddle without a loom using a simple, easy-to-replicate backstrap loom. Of course, don't take my word for it—watch the video below!
I hope you found this video as fascinating and inspiring as I did. In fact, I liked this video so much I bought my own simple rigid heddle. I can't wait to try it out this weekend. If it works out, I see so much potential for weaving on the go.
Happy Weaving!
Christina
This video is sponsored by: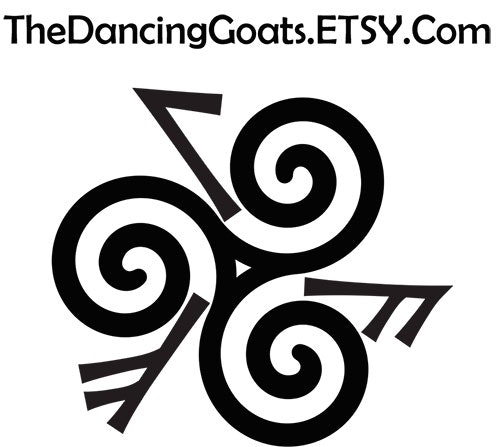 TheDancingGoats makes historic and prehistoric reproductions, and re-imaginings of fiber arts tools. Focusing on the prehistoric textile traditions of the Northern Roman Provinces, the Northern Isles, and Western Europe. Shuttles, heddles, looms, spindles, and whorls. Tools are made in wood, stone, pewter, copper alloys, ceramics, and glass. The company's advanced CNC Laser is dedicated to making fiber arts tools and folklore inspired creations. TheDancingGoats business model is Inspired by Albrecht Durer's life, journals, and his Nuremberg School. Learning, teaching and practicing the Heritage Arts since 1987. Learn more at TheDancingGoats.Etsy.com.