One of my goals when I put together an issue of Easy Weaving with Little Looms is to create an issue in which, if you are brand new to weaving—perhaps have just received a loom and are looking for that first not-so-intimidating project—there will be something for you. I always want there to be plenty of projects for weavers who are advanced beginner, intermediate, and even advanced weavers. This isn't just so there'll be "something for everyone," but also so folks can build their skills as they weave through the projects, and the 2020 issue of Easy Weaving with Little Looms is no exception.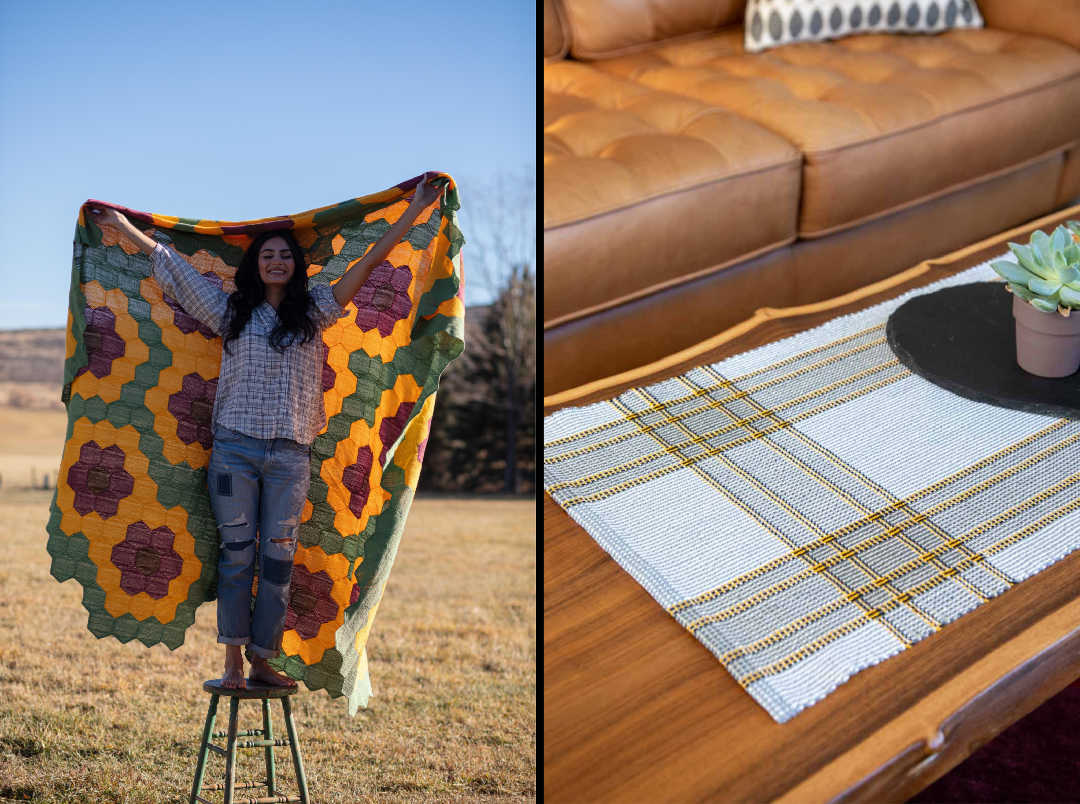 The 2020 issue features projects that I like to call "pretty yarn projects" in that they're beautiful rigid-heddle or pin loom projects that are totally plain weave. The interest comes from the yarns chosen and, in the case of pin-loom projects, how they're pieced together. Take our cover project by Gabi van Tassell: Her Indian Blanket Flower Afghan is woven completely using plain-weave hexagons. It's a very simple project to weave and piece together—there's no pick-up or fancy finishing, and yet it's an absolute showstopper. Another example is Jenny Sennott's clever Snowy Owl Table Runner. It's color-and-weave plain weave and couldn't be simpler to, well, weave, and yet you can't help but be compelled by the design.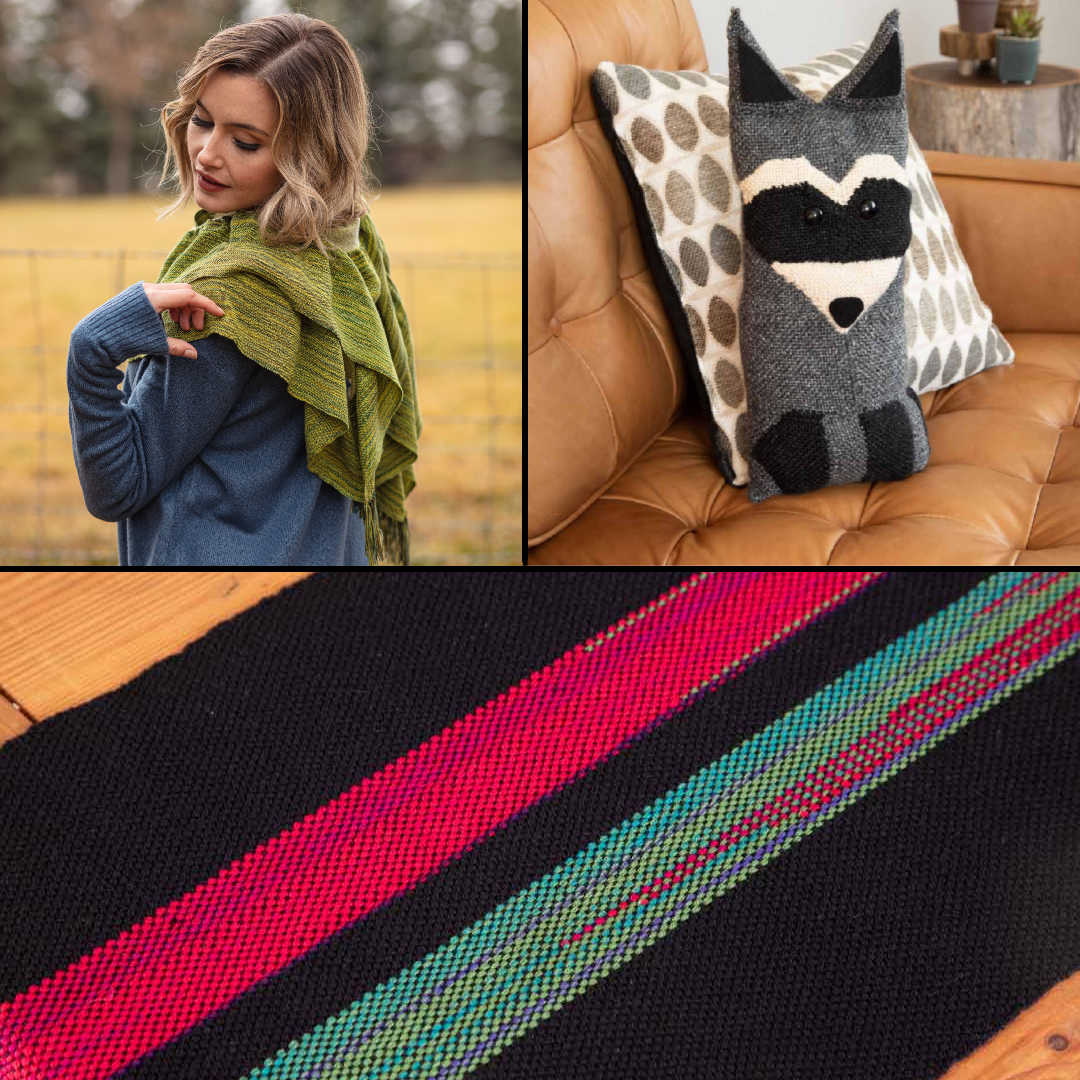 Looking for projects that go beyond basic plain weave? We've got you covered! For absolute beginners who want to learn a new technique, Sara Bixler's Lettuce Wrap (which might be my favorite name of any project in the issue) uses differential shrinkage to create lovely ripples and waves in her cloth. Mariellen Boss's Tunas in the Night Runner (which references the tuna fruit, not the fish) showcases how easily the clasped-warp technique can create painterly designs in the warp that would normally require using a variegated yarn and careful planning when winding a warp. Meanwhile, for pin-loom weavers, Deborah Bagley's too-sweet-for-words pillow simply titled The Bandit showcases how simple plain-weave squares can be folded and carefully sewn to create a racoon that you'd actually want to live in your home.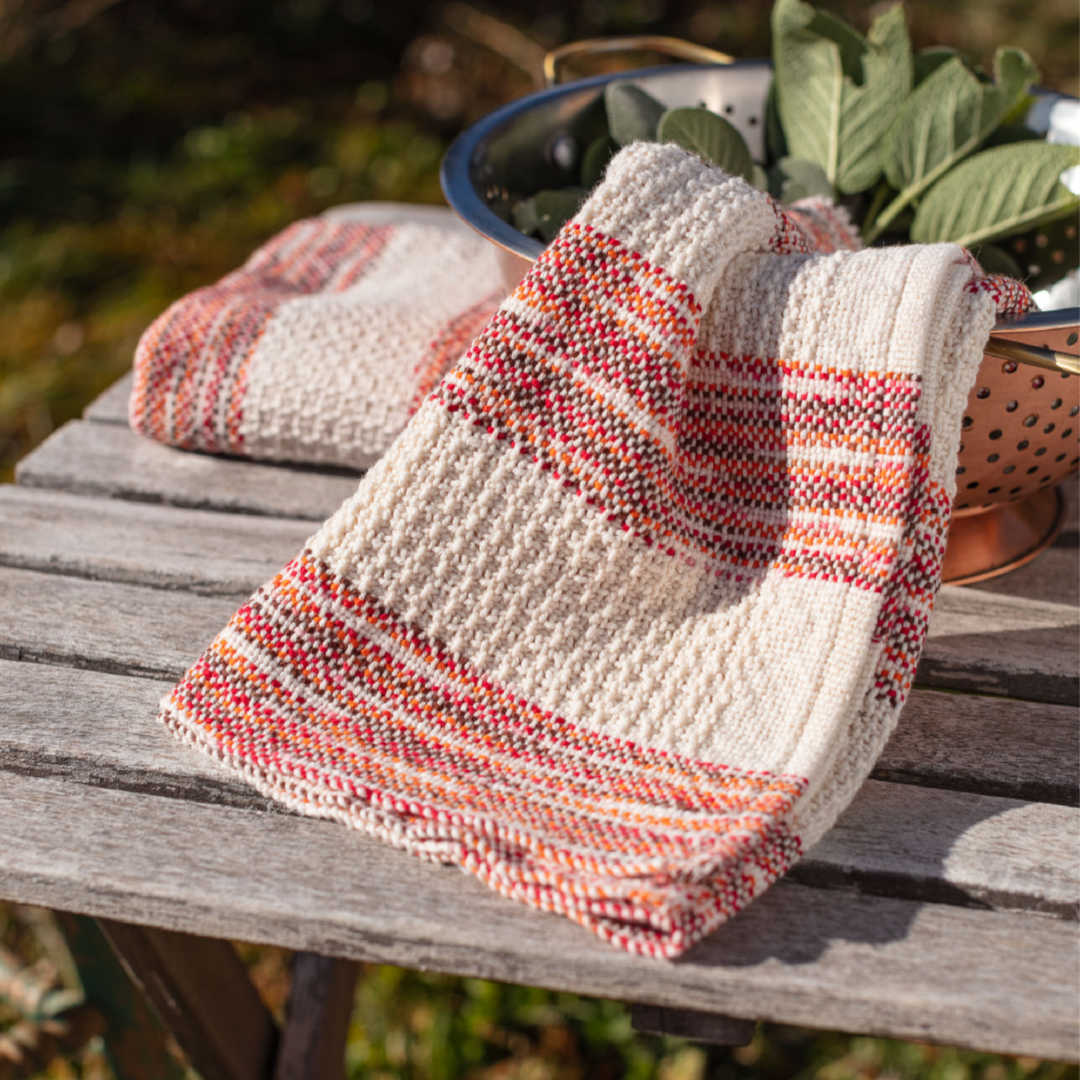 For those who prefer more hands-on techniques, check out Jodi Ybarra's flint corn–inspired Tarahumara Corn Towels, woven using a simple pick-up sequence, or perhaps Tabby Bast's Amethyst Shawl (pictured at top) that gets its jewel-like structure from leno lace. We also have projects featuring Danish medallions, Brooks bouquet, and so much more. New this issue is also a special section on hand-manipulation techniques featuring step-by-step illustrations that make learning these techniques a breeze.
I could go on and on describing everything in the issue—I haven't even talked about Bobbie Irwin's article about achieving iridescence on a rigid-heddle loom or my article about a tapestry project inspired by the soils of Wyoming—but I encourage you to pick up the issue yourself. I hope you love it as much as I do, and I hope you learn something new!
Happy Weaving,
Christina