One of the many joys of working on Handwoven magazine—a title that's been around since 1979—is that occasionally, I rediscover some forgotten or hidden gem. Sometimes, it's a long-lost web project; sometimes, it's an extraordinarily wonderful article. Sometimes, it's a gorgeous eBook of rigid-heddle projects that we broke into individual project downloads but never got the chance to release.
If that latter example sounds very specific, it's because it happened very recently. Back in 2019, which seems a million years ago, Susan E. Horton and I put together an incredible eBook of original rigid-heddle scarf projects, the second rigid-heddle collection in the Loom Theory series. When the eBook was created, each project was turned into a single PDF, perfect for individual downloads. For various reasons, the PDFs weren't released right away, and so they were eventually forgotten, left to gather digital dust in our archives.
I'm happy to say that is no longer the case, and, in fact, these seven incredible projects are now available in the Easy Weaving with Little Looms library as individual project PDFs for All Access subscribers.
Going through these projects as we put them in our library was such a delight. I'd forgotten just how gorgeous and clever they really are. Take the Sangria Sunset Scarf by Judy Pagels.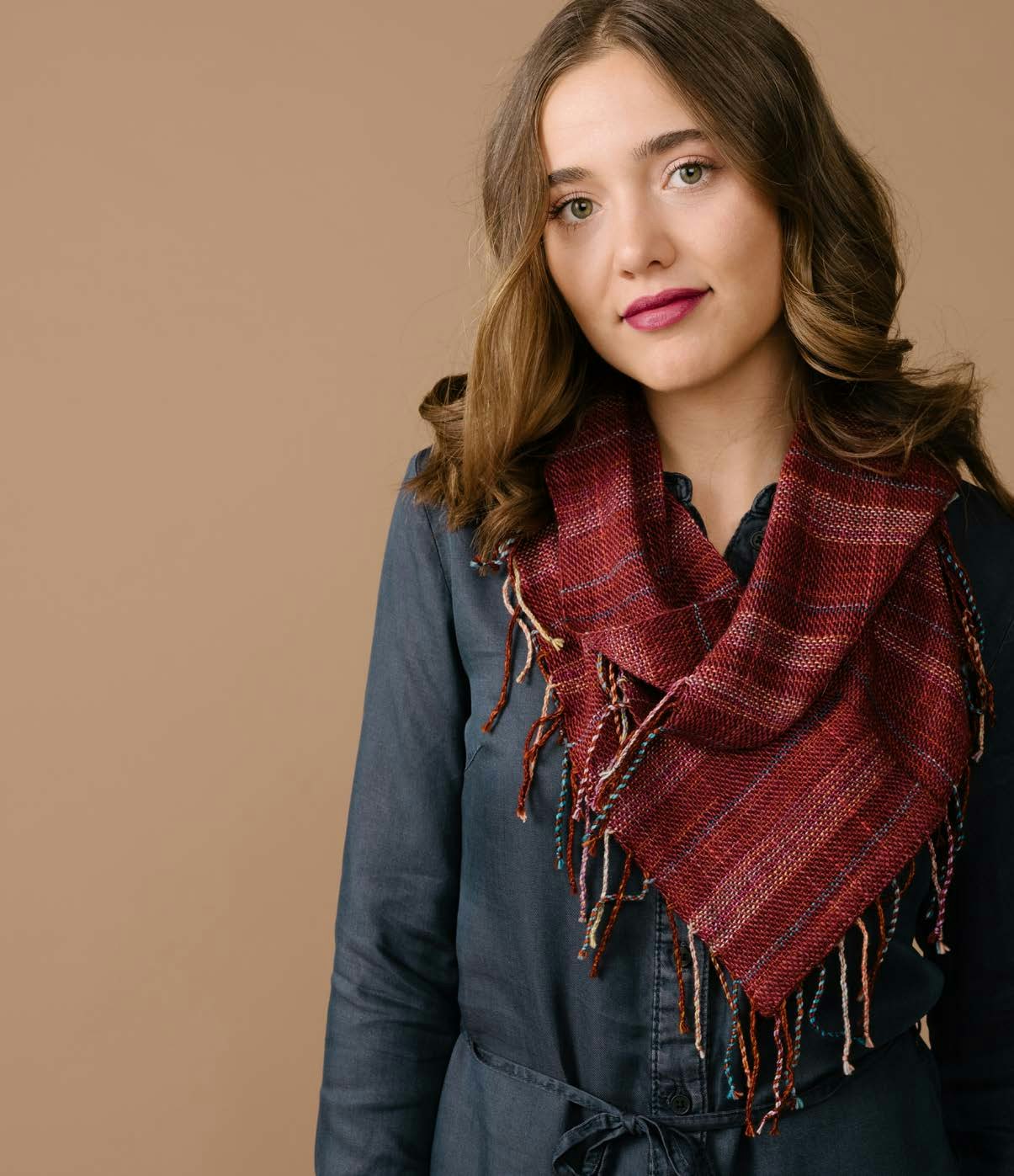 Sangria Sunset Scarf by Judy Pagels
Judy used variegated yarns to create the subtle patterning and then focused her efforts on creating fringe along one selvedge. The cloth was then hemmed on either end and joined in a way to create an absolutely gorgeous kerchief-style scarf. I loved this scarf back in 2019, and I still love it today!
I could write essays about the other Loom Theory 2019 scarves and what I love about them, but you should really see them for yourself! All Access members can log in below to access all seven pattern downloads, or find all the pattern PDFs here in the library. (Not an All Access subscriber? Learn more about the subscription and what it has to offer here.)
I hope you enjoy these patterns as much as I do. Putting this eBook together was such a delight, and I'm so glad we get to give it a second chance in the spotlight.
Happy Weaving!
Christina