Constance Hall is like many weavers; her favorite projects are the ones that look really hard but are actually pretty easy. A rag rug woven on a rigid-heddle loom using a log cabin pattern is that kind of project. You might not think that a rigid-heddle loom is the most obvious choice for rag-rug weaving, but if you plan ahead, use a single-ended tapestry beater, and take your time, you'll have a rug that fits into your decor perfectly because you get to choose the colors you weave with.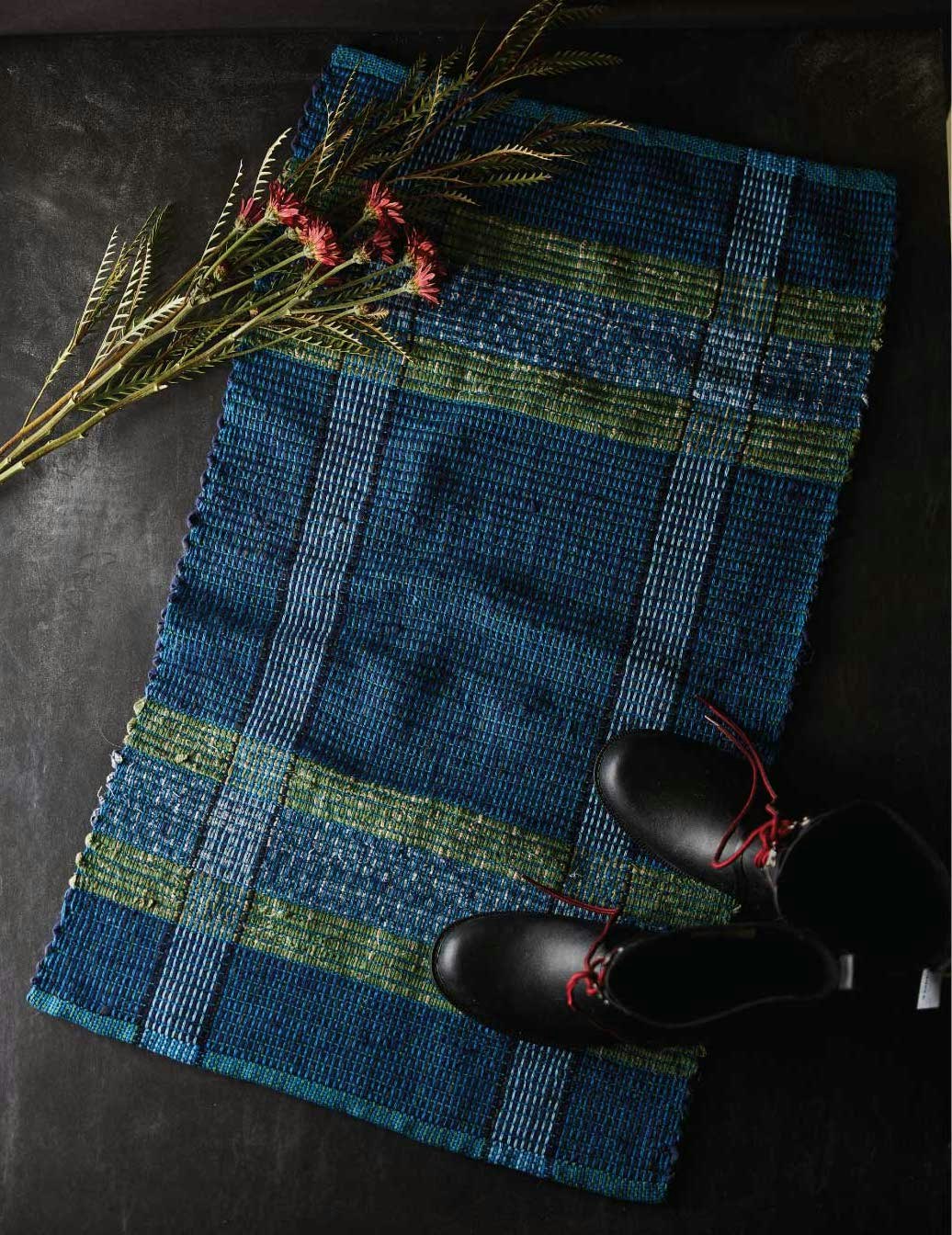 Weaving with fabric strips on a rigid-heddle loom is a bit of a slower process than other projects not only because you have to first cut all of your fabric into strips but also because you need to firmly beat your weft into place with a tapestry beater after every pick.
For this rug pattern, which is in the color-and-weave group of color patterns, choose colors that have a strong dark and light contrast between them for the warp stripes, and similar colors with high contrast for the weft fabric strips. That will make the log-cabin patterning show up the best. It's really just a trick of the eye that makes it such a fun pattern, and it's easy enough to accomplish by simply changing the light/dark order of ends as you warp, or weaving two weft picks of the same color from time to time as you weave. Find it today in Easy Weaving with Little Looms 2018.
Project Details
STRUCTURE: Plain weave log cabin.
EQUIPMENT: Rigid-heddle loom, 25" weaving width; 8-dent heddle; 2 stick shuttles; single-ended tapestry beater;sewing needle and black thread; (optional) sewing machine.
YARNS: 8/4 Cotton Carpet Warp (100% cotton; 1,600 yd/lb; Maysville); Quilting fabric (100% cotton homespun) cut into 1" strips.