Now that we're just a few days from 2023, what better time to reminisce about the year all-but gone by? In fact, let's look at the top ten littlelooms.com articles of 2022. We're so proud of this new website and everything we've added over the months since it went up.
So here are the most popular articles determined by you, our readers, and based on the number of times they've been read. We hope you enjoy these articles, whether you read them the first time or are discovering them anew.
10. Consider This: Choosing Lace Yarns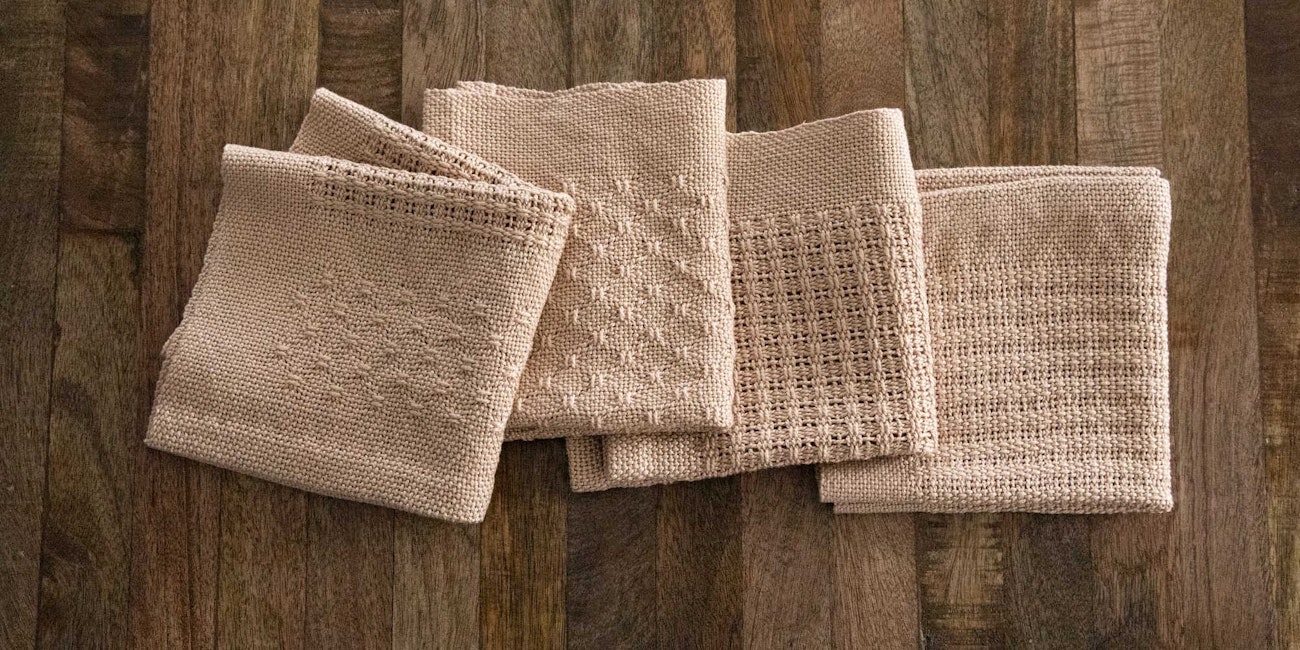 À La Carte Napkins by Sarah C. Bixler. All four napkins were woven on the same warp, and all are different. Photo credit: Matt Graves
Want to weave pick-up lace on the rigid-heddle loom? Make sure you pick the right yarn for the job. Lace, by its very nature, is an open weave with long floats in the lacy areas. One of the benefits of weaving lace on the rigid-heddle loom is that through strategic pick-up, you can have areas of lace just about anywhere on your cloth and can change and move where the lace appears as you weave. Read the full article.
9. Better with Bobbins: Why You Need a Bobbin Winder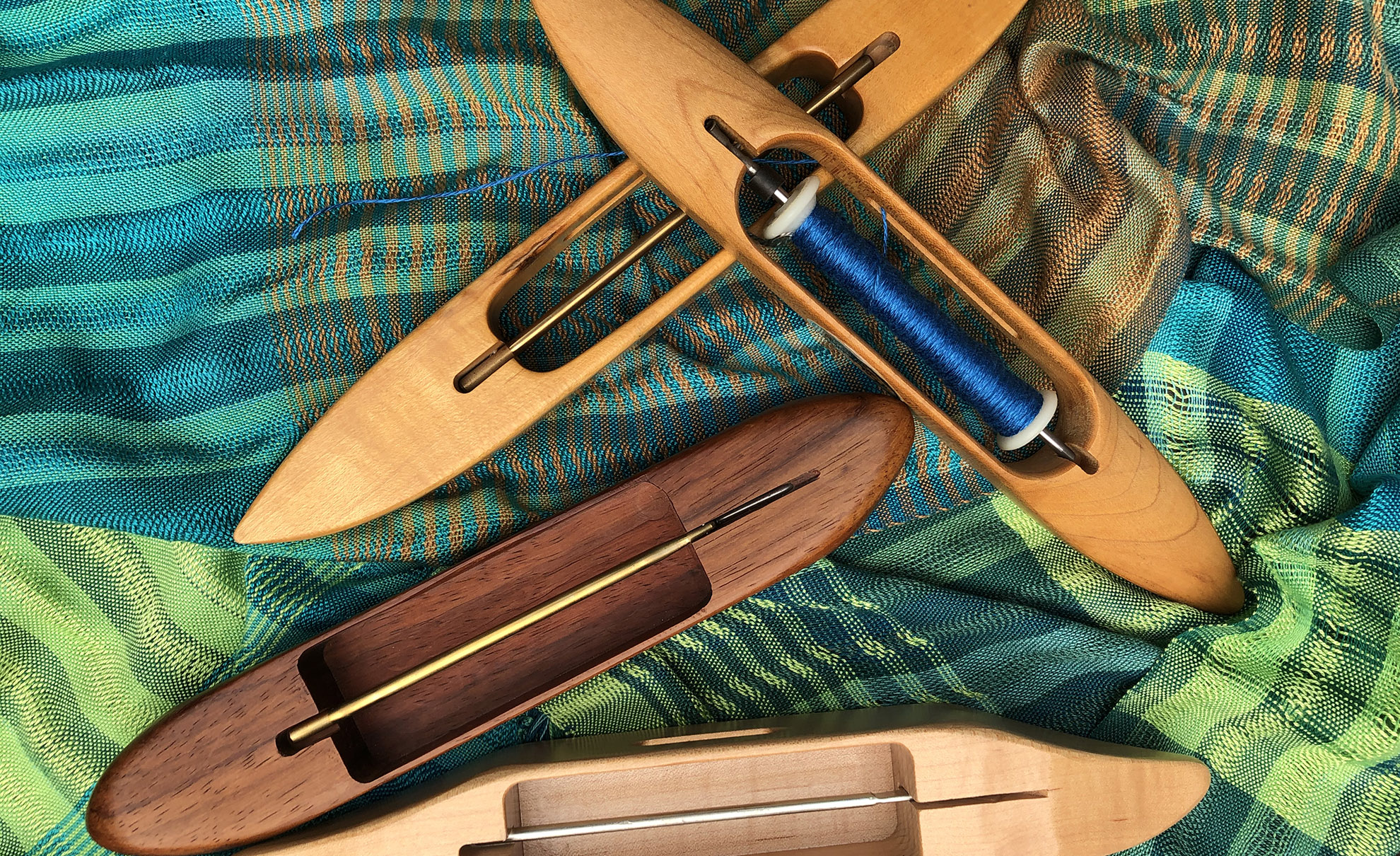 Closed bottom and open bottom boat shuttles. Photo credit: Liz Moncrief
I became a much happier rigid-heddle weaver when I borrowed a tool from floor loom weavers: a boat shuttle and bobbin. Here's how to wind one well. Read the full article.
8. Tapestry Weaving on the Go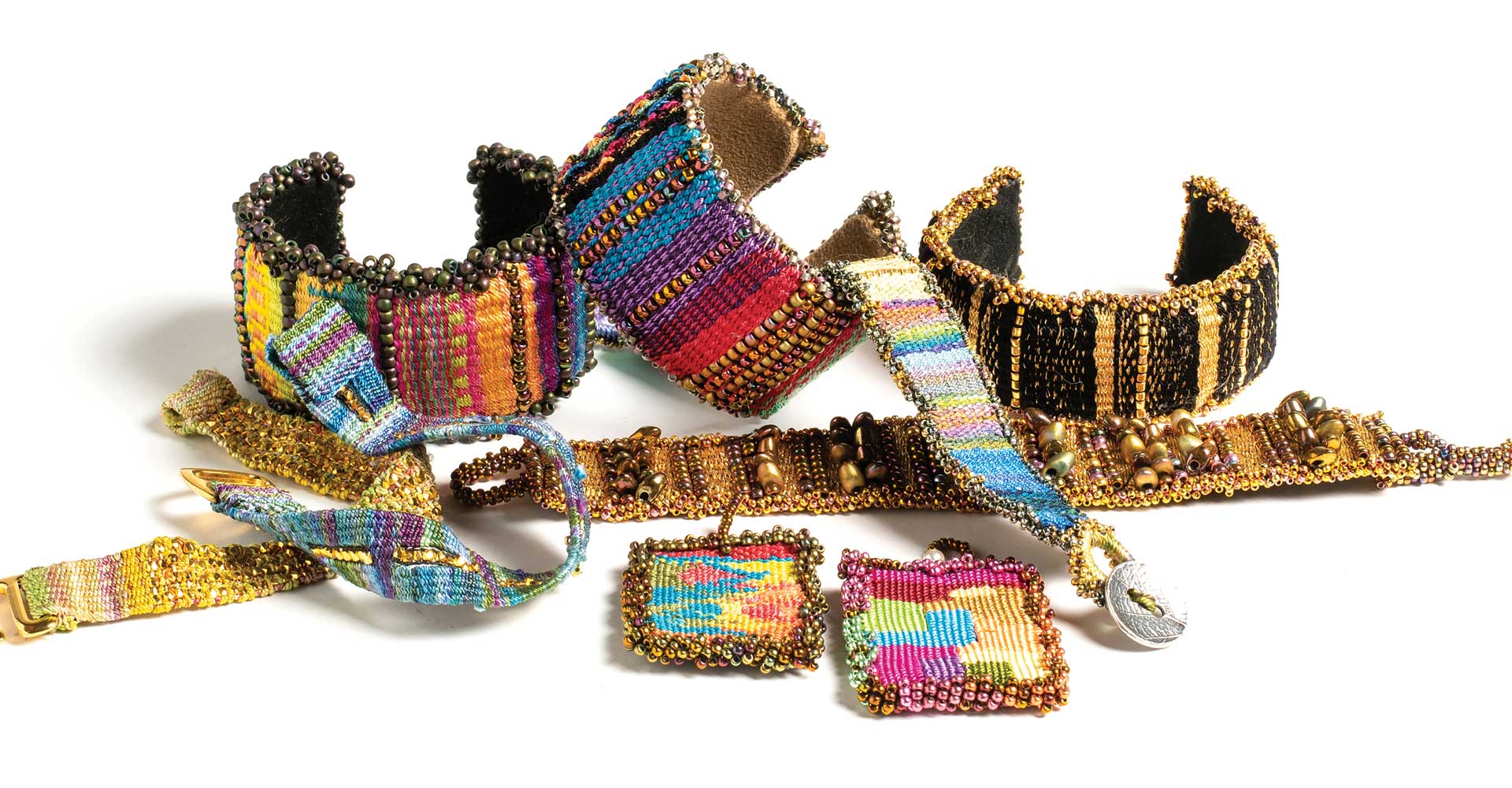 Practice your technique on bracelets that allow for experimentation. Photo credit: Molly Williams and Nicholas Prior of Williams/Prior Art + Design
Tapestry weaving is defined by three main elements: It is weft-faced, it is generally pictorial, and it is not woven entirely selvedge to selvedge with each pick. These three factors make it a relatively slow type of weaving. On the other hand, tapestry works very well on a portable loom, and here are a few reasons why. Read the full article.
7. Weave to Impress: Plain-Weave Edition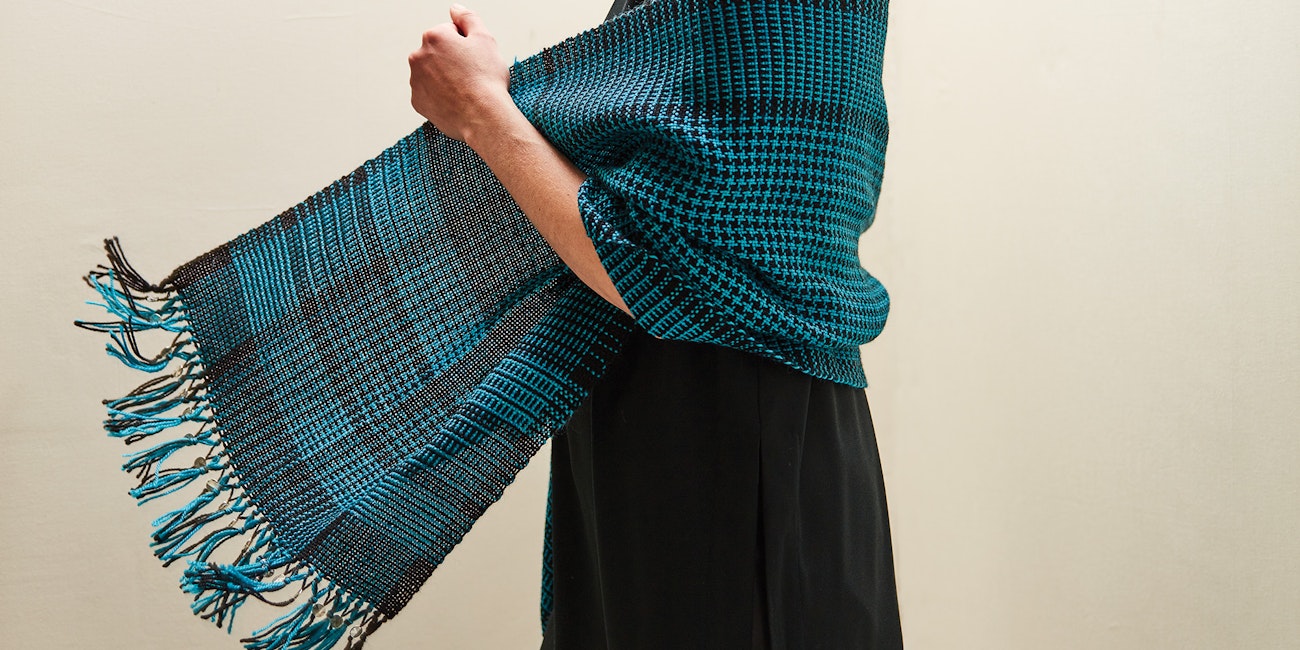 Deb Essen's Glamp Shawl. Photo credit: George Boe
As much as we all enjoy weaving for fun, most weavers can admit that we also sometimes weave to impress. If you're reading this and thinking, "I'm too new as a weaver to impress anyone," allow me to dissuade you of that belief and tell you how you can impress a wide variety of folks using only plain weave on a rigid-heddle loom. Read the full article.
6. Iridescence on Simple Looms? Yes, you can!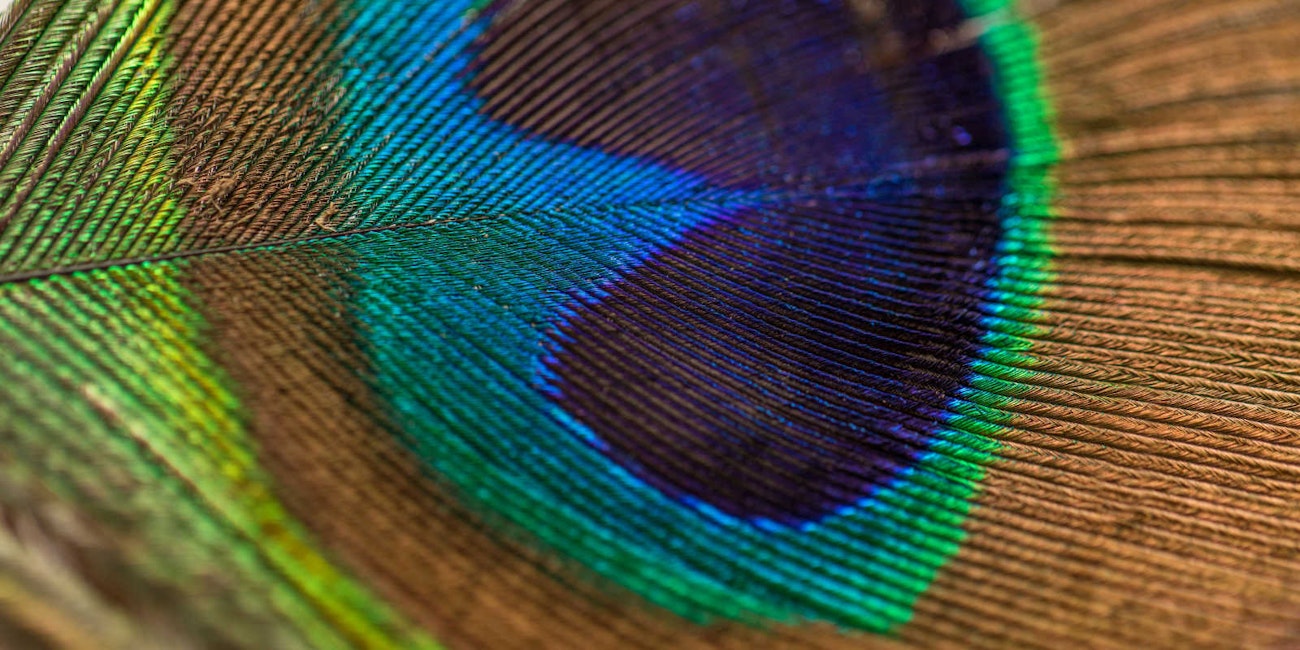 Beautiful iridescence on a peacock feather. Photo credit: Amber Flowers on Unsplash
Iridescence seems particularly magical in fine fabric because our eyes don't perceive the thread intersections, and the effect is a solid sheen of color reflecting at a particular angle. However, not all weavers want to weave with thin threads, so it's nice to know that you can achieve striking iridescence even with thicker yarns. Read the full article.
5. Why Pin Looms? Well, Why Not Pin Looms?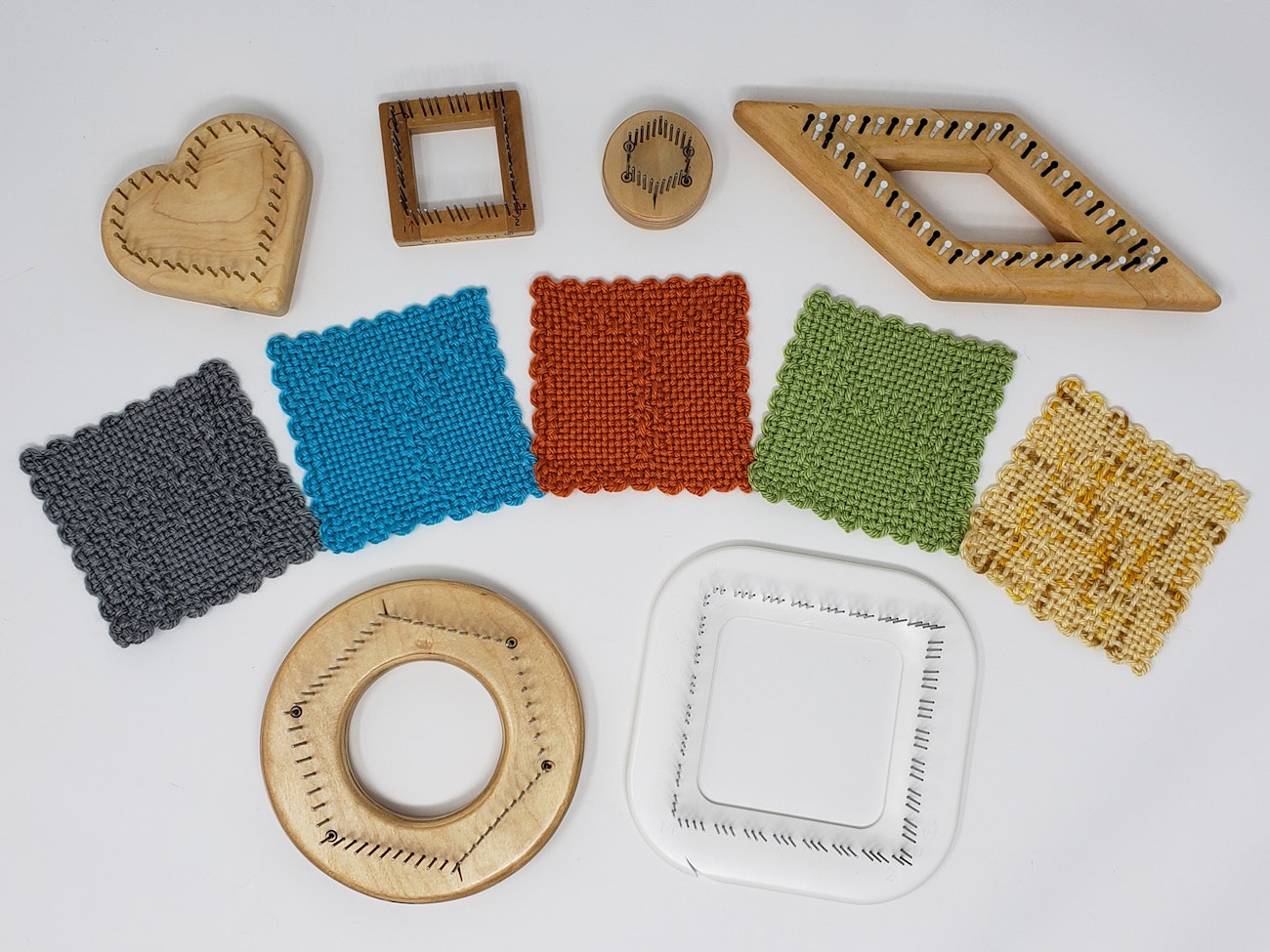 Pin loom myths abound, and so do pin looms. Photo credit: Gabi van Tassell
There is a lot of misinformation out there about pin looms. Gabi outlines some of the fallacies before describing the benefits of pin looms, some of which you may have yet to consider. Read the full article.
4. Tips for Perfect Tension on the Rigid-Heddle Loom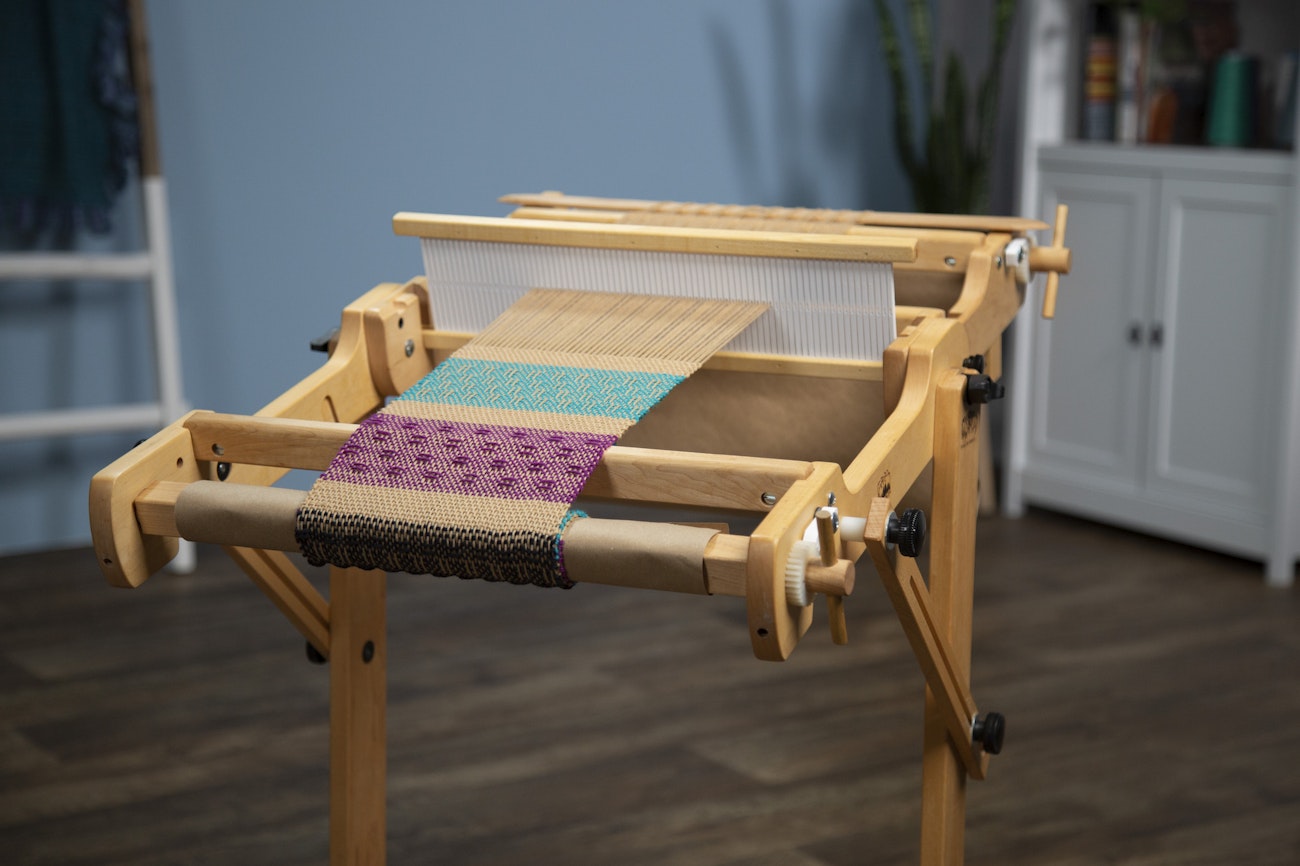 Get your tension just right when tying your warp on your rigid-heddle loom with these incredible tips from Sara Goldenberg White. Photo credit: Golden Peak Media
When I first watched Sara Goldenberg White's new video Pick-Up Stick Basics and Beyond, I thought I'd be learning, well, about pick-up. I did, but the course really is so much more. Sara has been weaving and teaching for a long time and so, naturally, she's come up with various general best practices for warping and weaving on a rigid-heddle loom, including some of the most ingenious tips and tricks for tying on a warp. Read the full article.
3. Ultimate Guide to Inkle Loom Weaving with Free Projects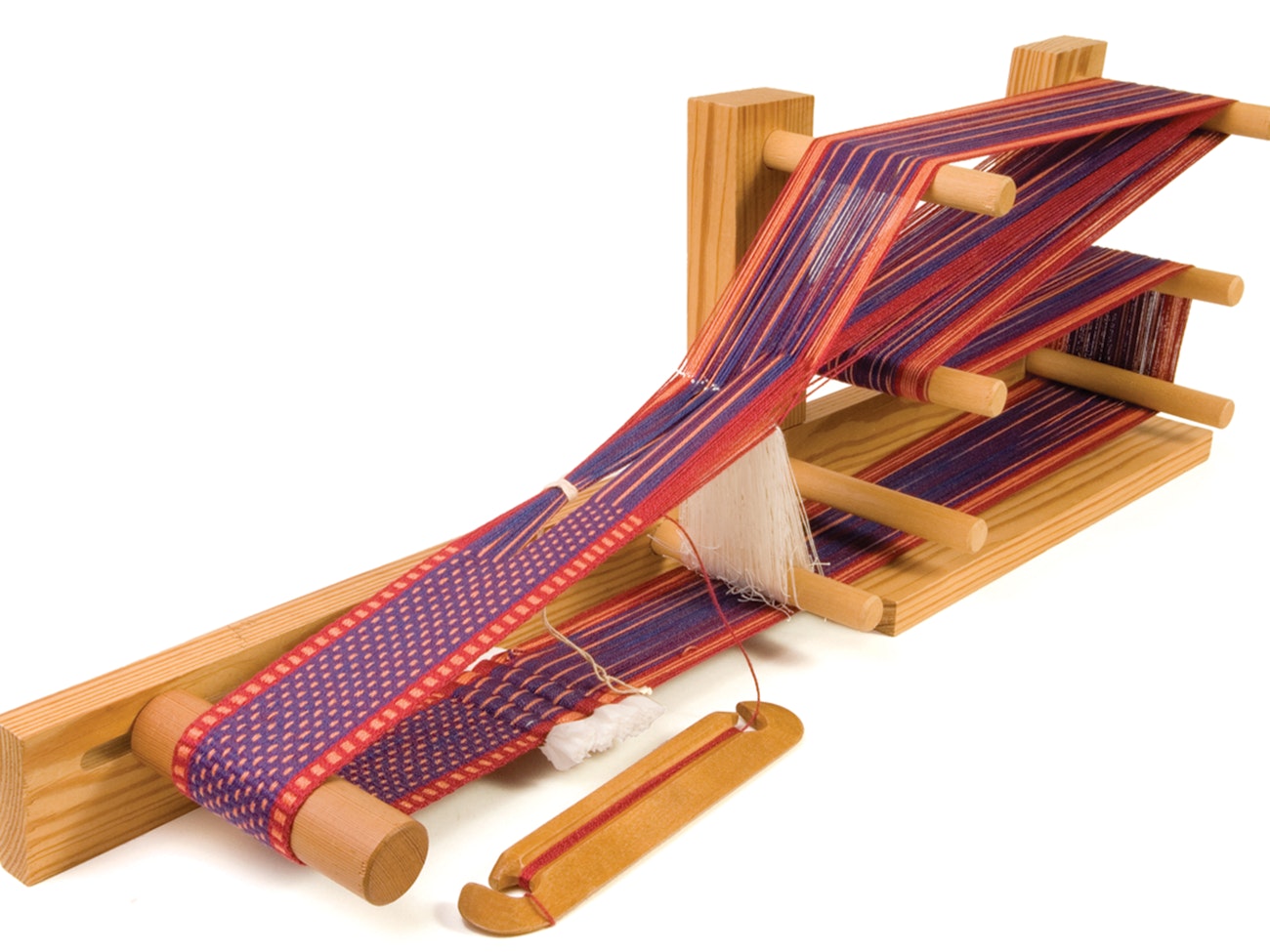 Amy Abbott's inkle band for her Pincushion Necklace on the loom. Photo credit: Joe Coca
Inkle loom weaving is easier than you think and is a great way to start weaving for beginners, especially with this FREE guide and five free weaving projects. Read more and get your free projects.
2. Clasped-Warp Weaving
Robin Lynde's Green Pastures Scarf shows how you can use clasped warp to weave a scarf that is solid on one end and striped on the other. Photo credit: George Boe
Direct warping on a rigid-heddle loom seems to be made for clasped-warp weaving. As Robin shows, all you need is a warping peg, two warp yarns, and some creativity to design with the clasped-warp technique. Read the full article.
1. How to Weave Great Towels with a Rigid-Heddle Loom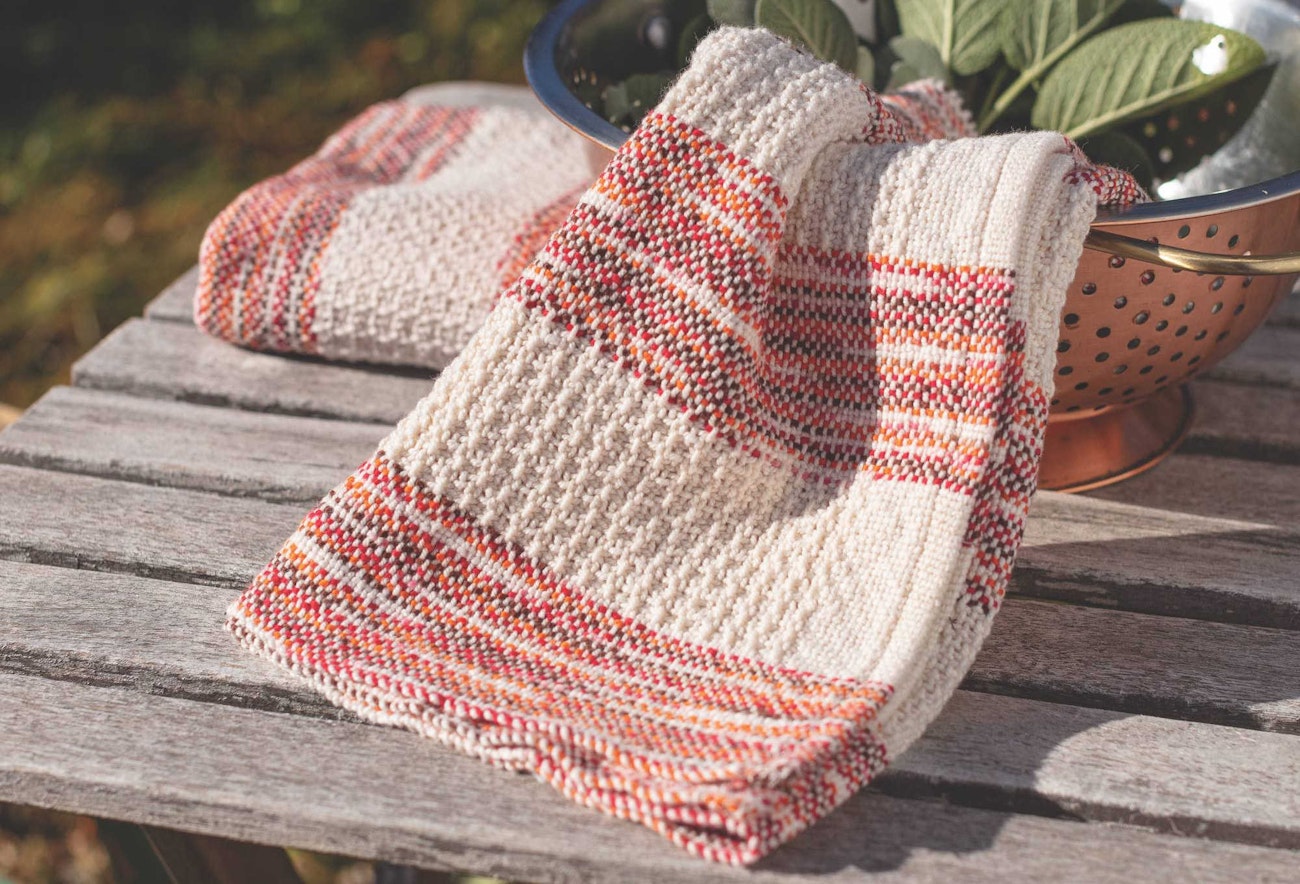 The Tarahumara Corn Towels by Jodi Ybarra from the Summer 2020 issue of Little Looms. Photo credit: George Boe
On the rigid-heddle loom, Susan designed gorgeous towels and napkins with all the drape and absorbency of a floor loom–woven towel but with much less time spent warping. This article might have been from a few years ago, but it's better than ever after we freshened it up this year. Read the full article.